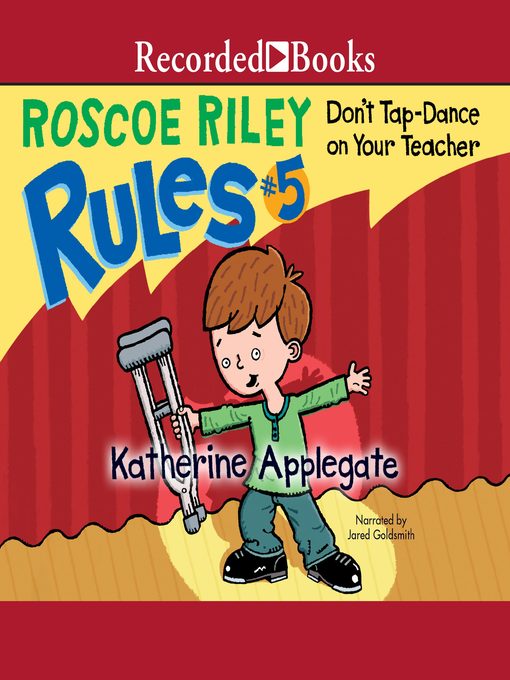 Title:
Don't Tap Dance on Your Teacher
Roscoe Riley Rules Series, Book 5
Subject:
Juvenile Literature
Juvenile Fiction
Description:
Winner of a Golden Kite Award, prolific author Katherine Applegate captivates readers with the antics of young Roscoe Riley. When his friend Emma gets a pair of tap shoes, Roscoe thinks they make the coolest sound ever. So he gets his own tap shoes and joins Emma for lessons. But there's one problem. Roscoe is the only boy in the dance class.
Publisher:
Recorded Books, Inc.
Recorded Books Inc.
Digital Format:
MP3
OverDrive Listen