Shared booklist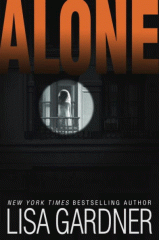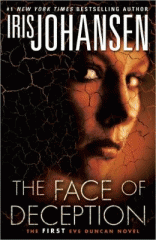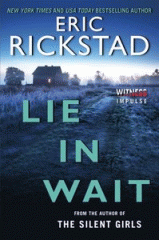 BKLYN BookMatch: For Fans of Preston & Child's Pendergast Series
This list was created by a librarian with Brooklyn Public Library for a reader. The titles on this list feature readalikes for Preston & Child's Pendergast Series. Would you like your own personalized list of reading suggestions? Visit Bklyn BookMatch, here: www.bklynlibrary.org/bookmatch
6 items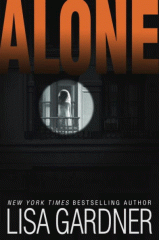 Lisa Gardner. |
Alone . . . Massachusetts State Trooper Bobby Dodge watches a tense hostage standoff unfold through the scope of his sniper rifle. Just across the street, in wealthy Back Bay, Boston, an armed man has barricaded himself with his wife and child. The man's finger tightens on the trigger and Dodge has only a split second to react . . . and forever pay the consequences. Alone . . . that's where the nightmare began for cool, beautiful, and dangerously sexy Catherine Rose Gagnon. Twenty-five years ago, she was buried underground during a month-long nightmare of abduction and abuse. Now her husband has just been killed. Her father-in-law, the powerful Judge Gagnon, blames Catherine for his son's death . . . and for the series of unexplained illnesses that have sent her own young son repeatedly to the hospital. Alone . . . a madman survived solitary confinement in a maximum security prison where he'd done hard time for the most sadistic of crimes. Now he walks the streets a free man, invisible, anonymous . . . and filled with an unquenchable rage for vengeance. What brings them together is a moment of violence—but what connects them is a passion far deeper and much more dangerous. For a killer is loose who's woven such an intricate web of evil that no one is above suspicion, no one is beyond harm, and no one will see death coming until it has them cornered, helpless, and alone.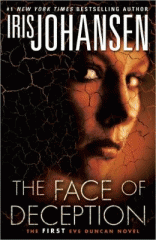 Iris Johansen. |
As a forensic sculptor, Eve Duncan helps identify the dead from their skulls. Her own daughter murdered and her body never found, the job is Eve's way of coming to terms with her personal nightmare. But more terror lies ahead when she accepts work from billionaire John Logan. Beneath her gifted hands a face emerges from the skull he has given her to reconstruct—a face no one was ever meant to see. Now Eve is trapped in a frightening web of murder and deceit. Powerful enemies are determined to cover up the truth, and they will make certain that truth goes to the grave...even if Eve gets buried with it.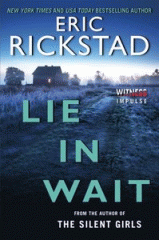 Eric Rickstad. |
In the remote, pastoral hamlet of Canaan, Vermont, a high-profile legal case shatters the town's sense of peace and community. Anger simmers. Fear and prejudice awaken. Old friends turn on each other. Violence threatens. So when a young teenage girl is savagely murdered while babysitting at the house of the lead attorney in the case, Detective Sonja Test believes the girl's murder and the divisive case must be linked. However, as the young detective digs deeper into her first murder case, she discovers sordid acts hidden for decades, and learns that behind the town's idyllic façade of pristine snow lurks a capacity in some for great darkness and the betrayal of innocents. And Sonja Test, a mother of two, will do anything to protect the innocent.
Dean Koontz. |
"I very much need to be dead." These are the chilling words left behind by a man who had everything to live for—but took his own life. In the aftermath, his widow, Jane Hawk, does what all her grief, fear, and fury demand: find the truth, no matter what. People of talent and accomplishment, people admired and happy and sound of mind, have been committing suicide in surprising numbers. When Jane seeks to learn why, she becomes the most-wanted fugitive in America. Her powerful enemies are protecting a secret so important—so terrifying—that they will exterminate anyone in their way. But all their power and viciousness may not be enough to stop a woman as clever as they are cold-blooded, as relentless as they are ruthless—and who is driven by a righteous rage they can never comprehend. Because it is born of love.
Jeffery Deaver. |
When Special Agent Kathryn Dance -- a brilliant interrogator and kinesics expert with the California Bureau of Investigation -- is sent to question the convicted killer Daniel "Son of Manson" Pell as a suspect in a newly unearthed crime, she feels both trepidation and electrifying intrigue. Pell is serving a life sentence for the brutal murders of the wealthy Croyton family in Carmel years earlier -- a crime mirroring those perpetrated by Charles Manson in the 1960s. But Pell and his cult members were sloppy: Not only were they apprehended, they even left behind a survivor -- the youngest of the Croyton daughters, who, because she was in bed hidden by her toys that terrible night, was dubbed the Sleeping Doll.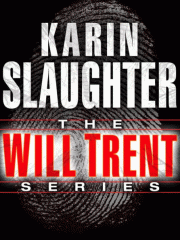 Slaughter, Karin, 1971- author. |
New York Times bestselling author Karin Slaughter is acclaimed for her novels of heart-stopping suspense, edge-of-your-seat intrigue, and richly imagined characters. And when Slaughter created detective Will Trent she broke the mold. While displaying an uncanny knack for reading people, solving puzzles, and cracking cases at the Georgia Bureau of Investigation, Detective Trent navigates the varied relationships with the women in his life: vice cop Angie Polaski, supervisor Amanda Wagner, partner Faith Mitchell, and Dr. Sara Linton. This gripping eBook bundle contains seven novels in the Will Trent series, including: TRIPTYCH, FRACTURED, UNDONE, BROKEN, FALLEN, CRIMINAL, UNSEEN. Also includes the eBook novellas Snatched and Busted as well as a preview of Karin Slaughter's highly anticipated thriller Cop Town!
About