Shared booklist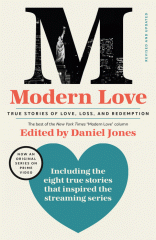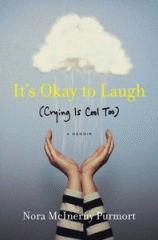 BKLYN BookMatch: Fiction and Non-Fiction about Interpersonal Relationships
This list was created by a librarian with Brooklyn Public Library for a reader. These titles include fiction and non-fiction for adults about marriage, friendship, sibling and parent-child relationships, etc. Would you like your own personalized list of reading suggestions? Visit Bklyn BookMatch, here: www.bklynlibrary.org/bookmatch
5 items
Chung, Nicole. | EBOOKS
In her anticipated debut, Nicole Chung investigates the mysteries and complexities of her transracial adoption. Told with the same startling insight that has made Chung a beloved critical voice, All You Can Ever Know is a profound and moving chronicle of unexpected family for anyone who has struggled to figure out where they belong.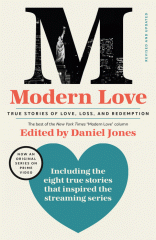 |
50 Irresistible True Accounts of Love in the Twenty-first Century. A young woman wryly describes a relationship that races from start to finish almost entirely via text messages. A Casanova is jilted after an idyllic three weeks and learns the hard way that the woman is, well, just not that into him. An overweight woman in a sexless marriage wrestles with the rules of desire. A young man recounts the high-wire act of sharing the woman he loves with both her husband and another boyfriend. A female sergeant in the Missouri National Guard, fresh from Iraq, tells what she is not supposed to tell about the woman she is not allowed to love. These are just a few of the people whose stories are included in Modern Love, a collection of the fifty most revealing, funny, stirring essays from the New York Times's popular "Modern Love" column.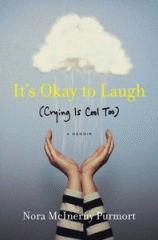 Nora McInerny Purmort. |
Twenty-seven-year-old Nora McInerny Purmort bounced from boyfriend to dopey 'boyfriend' until she met Aaron - a charismatic art director and comic-book nerd who once made Nora laugh so hard she pulled a muscle. When Aaron was diagnosed with a rare form of brain cancer, they refused to let it limit their love. They got engaged on Aaron's hospital bed and had a baby boy while he was on chemo. In the period that followed, Nora and Aaron packed fifty years of marriage into the three they got, spending their time on what really matters: Buffy the Vampire Slayer, each other and Beyoncé. A few months later, Aaron died in Nora's arms. The obituary they wrote during Aaron's hospice care revealing his true identity as Spider-Man touched the nation.
Smith, Zadie, author. | EBOOKS
Two brown girls dream of being dancers--but only one, Tracey, has talent. The other has ideas: about rhythm and time, about black bodies and black music, what constitutes a tribe, or makes a person truly free. It's a close but complicated childhood friendship that ends abruptly in their early twenties, never to be revisited, but never quite forgotten, either. Tracey makes it to the chorus line but struggles with adult life, while her friend leaves the old neighborhood behind, traveling the world as an assistant to a famous singer, Aimee, observing close up how the one percent live. But when Aimee develops grand philanthropic ambitions, the story moves from London to West Africa, where diaspora tourists travel back in time to find their roots, young men risk their lives to escape into a different future, the women dance just like Tracey--the same twists, the same shakes--and the origins of a profound inequality are not a matter of distant history, but a present dance to the music of time.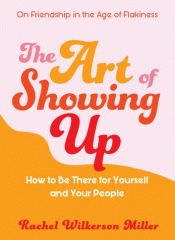 Miller, Rachel Wilkerson, author. | eBook
If you're having trouble connecting with those around you, know that you're not the only one. Adult friendships are tricky!!! Part manifesto, part guide, The Art of Showing Up is soul medicine for our modern, tech-mediated age.