Shared booklist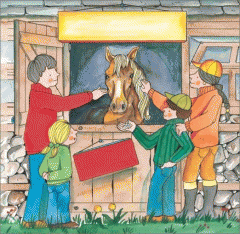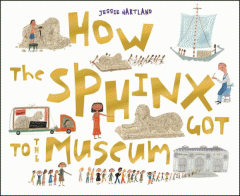 BKLYN BookMatch: Informative Fiction and Non-Fiction for a young reader
This list was created by a librarian with the Brooklyn Public Library for a young reader interested in horses, cats, informative fiction, and age-appropriate non-fiction. Would you like your own personalized list of reading suggestions? Visit Bklyn BookMatch here: www.bklynpubliclibrary.org/bookmatch
8 items
by Gail Gibbons. |
Gail Gibbons is one author who has written many non-fiction books specifically for younger readers. I've included her books on Ancient Egypt and horses here, but BPL has many more!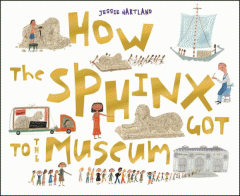 by Jessie Hartland. |
Another non-fiction selection that covers the history of an Egyptian sculpture and explains its journey to the Metropolitan Museum of Art here in New York.
written and illustrated by Tomie dePaola. |
This funny picture book is about a classroom of crocodiles who learn about Ancient Egypt and then take a field trip down the Nile. It's humorous but still full of information about mummies, pyramids, animals that are native to the Nile, and more!
written by Jack Gantos ; illustrated by Nicole Rubel. |
The Rotten Ralph series is about a pet cat who often gets into trouble--in this book, he helps his human, a girl named Sarah, with a school project on Ancient Egypt.
Karen Patkau. |
A non-fiction title that compares animals that are live today to their prehistoric ancestors.
Ursula K. Le Guin ; illustrations by S.D. Schindler. |
This book follows a family of kittens who are miraculously born with wings. It's a slightly longer and more advanced read, but may be enjoyable for you to read together! (If you enjoy Catwings, there are three more books in the series!)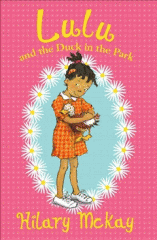 by Hilary McKay ; illustrated by Priscilla Lamont. |
Animal lovers will appreciate the lovable hero of this story, Lulu, who adopts and takes care of a duck that she finds in the park. The books in this series are also a bit longer and more advanced, but may also be enjoyable to read together!
About