Shared booklist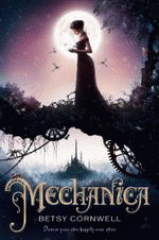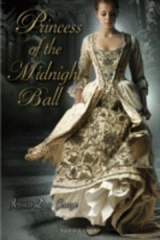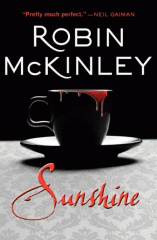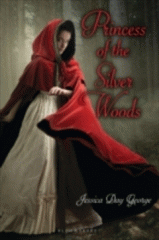 BKLYN BookMatch - Fantasy for fans of the School for Good and Evil & The Lunar Chronicles
13 items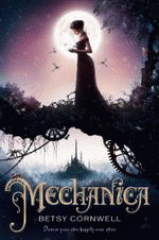 Betsy Cornwell. |
A retelling of Cinderella about an indomitable inventor-mechanic who finds her prince but realizes she doesn't want a fairy tale happy ending after all.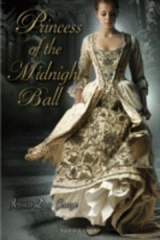 Jessica Day George. |
A retelling of the tale of twelve princesses who wear out their shoes dancing every night, and of Galen, a former soldier now working in the king's gardens, who follows them in hopes of breaking the curse.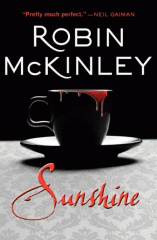 Robin McKinley. |
Winner of the Mythopoeic Fantasy Award for Adult Literature: In a world where darkness threatens, there is Sunshine . . . Although it had been mostly deserted since the Voodoo Wars, there hadn't been any trouble out at the lake for years. Rae Seddon, nicknamed Sunshine, head baker at her family's busy and popular café in downtown New Arcadia, needed a place to get away from all the noise and confusion-of the clientele and her family. Just for a few hours. Just to be able to hear herself think. She knew about the Others, of course. Everyone did. And several of her family's best regular customer.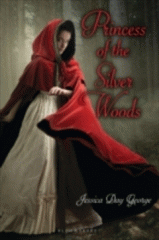 Jessica Day George. |
When Petunia, youngest of the dancing princesses, is ambushed by bandits in wolf masks on her way to visit an elderly neighbor, the line between enemies and friends becomes blurred as she and her sisters get a chance to end their family's curse once and for all.
Robert Paul Weston. |
Henry Whelp, son of the Big Bad Wolf, investigates what happened to the fairies that used to protect humans and animalia, and what role the corporation that manufactures synthetic fairy dust played in his father's crime.
Robin McKinley. |
Magic is illegal in Newworld, so Maggie struggles to explain the strange shadows--that only she can see--that seem to accompany her new stepfather everywhere.
Angie Sage ; illustrations by Mark Zug. |
After learning that she is the Princess, Jenna is whisked from her home and carried toward safety by the Extraordinary Wizard, those she always believed were her father and brother, and a young guard known only as Boy 412--pursued by agents of those who killed her mother ten years earlier.
Shannon Hale. |
On her way to marry a prince she's never met, Princess Anidori is betrayed by her guards and her lady-in-waiting and must become a goose girl to survive until she can reveal her true identity and reclaim the crown that is rightfully hers.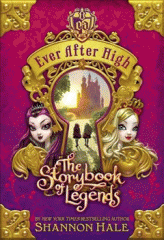 by Shannon Hale. |
At Ever After High, a boarding school for the sons and daughters of famous fairy-tale characters, students Apple White and Raven Queen face the moment when they must choose whether to follow their destinies, or change them.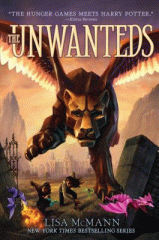 Lisa McMann. |
In a society that purges thirteen-year-olds who are creative, identical twins Aaron and Alex are separated, one to attend University while the other, supposedly Eliminated, finds himself in a wondrous place where youths hone their abilities and learn magic.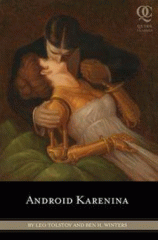 by Leo Tolstoy & Ben H. Winters ; illustrations by Eugene Smith ; translated by Constance Garnett & the II/Englishrenderer/94. |
When a secret cabal of radical scientific revolutionaries launches an attack on Russian high society's high-tech lifestyle, the classic love story's heroes--Anna Karenina and Count Alexei Vronsky--must fight back with all their courage, all their gadgets, and all the power of a sleek new cyborg model like nothing the world has ever seen.
Jay Asher & Carolyn Mackler. |
Receiving her first computer and an America Online CD-ROM in 1996, student Emma and her best friend, Josh, log on and discover themselves on Facebook, fifteen years in the future, and learn astonishing things about their adult selves.
written by Scott Westerfeld ; illustrated by Keith Thompson. |
In an alternate 1914 Europe, fifteen-year-old Austrian Prince Alek, on the run from the Clanker Powers who are attempting to take over the globe using mechanical machinery, forms an uneasy alliance with Deryn who, disguised as a boy to join the British Air Service, is learning to fly genetically-engineered beasts.