Shared booklist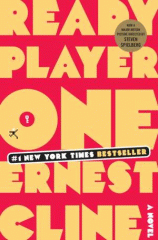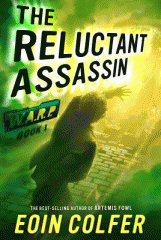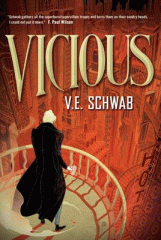 BKLYN BookMatch: If You Liked Ready Player One
This list is inspired by Ready Player One by Ernest Cline. This list was created by a librarian with the Brooklyn Public Library for a reader. Would you like your own personalized list of reading suggestions? Visit Bklyn BookMatch, here: www.bklynlibrary.org/bookmatch
6 items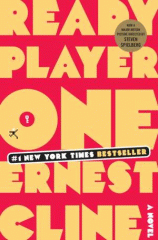 Ernest Cline. |
"Stuffed to the gills with action, puzzles, nerdy romance, and 80s nostalgia, this high energy cyber-quest will make geeks everywhere feel like they were separated at birth from author Ernest Cline."--Chris Schluep, Amazon Best Book of the Month.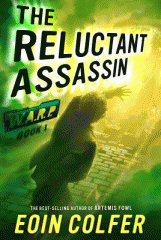 Eoin Colfer. |
In Victorian London, Albert Garrick, an assassin-for-hire, and his reluctant young apprentice, Riley, are transported via wormhole to modern London, where Riley teams up with a young FBI agent to stop Garrick from returning to his own time and using his newly acquired scientific knowledge and power to change the world forever.
James Dashner. |
Michael is a skilled internet gamer in a world of advanced technology. When a cyber-terrorist begins to threaten players, Michael is called upon to seek him out.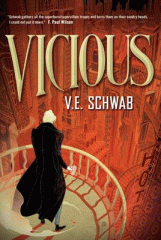 V. E. Schwab. |
Ten years after a thesis experiment designed to tap a human's supernatural abilities goes terribly wrong, Victor breaks out of prison and resolves to track down his former roommate, Eli.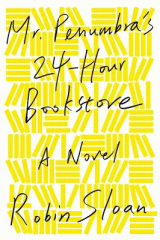 Robin Sloan. |
After a layoff during the Great Recession sidelines his tech career, Clay Jannon takes a job at the titular bookstore in San Francisco, and soon realizes that the establishment is a facade for a strange secret.
writer, G. Willow Wilson ; artist, Adrian Alphona. |
Kamala Khan is an ordinary girl from Jersey City -- until she's suddenly empowered with extraordinary gifts.
About