Shared booklist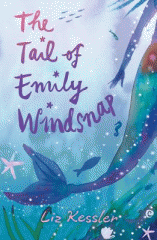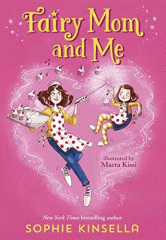 BKLYN BookMatch: Read-a-Likes for the Whatever After series by Sarah Mlynowski
This list was created by a librarian with Brooklyn Public Library for a reader. These titles include books for ages 8+ that are similar to the Whatever After series by Sarah Mlynowski. Would you like your own personalized list of reading suggestions? Visit Bklyn BookMatch, here: www.bklynlibrary.org/bookmatch
5 items
Vernon, Ursula, author. | eBook
Never a conventional princess, Harriet becomes an adventurer after learning she is cursed to fall into a deep sleep on her twelfth birthday, but after two years of slaying ogres, cliff-diving, and more with her riding quail, Mumfrey, things go awry at home and she must seek a prince to set things right.
Scott, Lisa Ann, author. | EBOOKS
Brooke saves a fairy from her cat and is granted seven wishes, but soon realizes that it is possible to have too much of a good thing.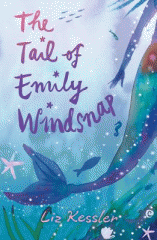 Liz Kessler ; illustrations by Sarah Gibb. |
After finally convincing her mother that she should take swimming lessons, twelve-year-old Emily discovers a terrible and wonderful secret about herself that opens up a whole new world.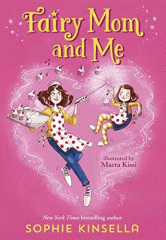 Kinsella, Sophie, author. | eBook
Ella Brook cannot wait to grow up and be a fairy just like her mom, even though her fairy mom's spells often backfire and Ella usually has to come to the rescue with a well-timed suggestion or manual clean-up.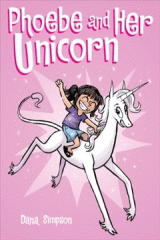 Simpson, Dana, 1977- author, artist. | eBook
A boy and his dog . . . a girl and her . . . unicorn? It all started when Phoebe skipped a rock across a pond and accidentally hit a unicorn in the face. Improbably, this led to Phoebe being granted one wish, and she used it to make the unicorn, Marigold Heavenly Nostrils, her obligational best friend. But can a vain mythical beast and a nine-year-old daydreamer really forge a connection? Indeed they can, and that's how Phoebe and Her Unicorn unfolds. This beautifully drawn strip follows the unlikely friendship between a somewhat awkward girl and the unicorn who gradually shows her just how special she really is. Through hilarious adventures where Phoebe gets to bask in Marigold's awesomeness, the friends also come to acknowledge that they had been lonely before they met and truly appreciate the bond they now share.