Shared booklist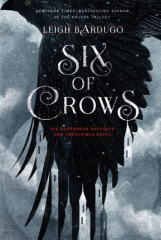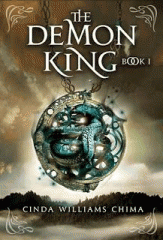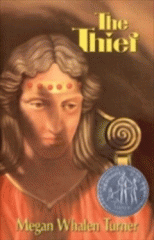 BKLYN BookMatch: eBooks for Fans of Diana Wynne Jones, Francis Hardinge, Andrea Host and More!
This list was created by a librarian with the Brooklyn Public Library for a reader. Would you like your own personalized list of reading suggestions? Visit Bklyn BookMatch here: www.bklynpubliclibrary.org/bookmatch
9 items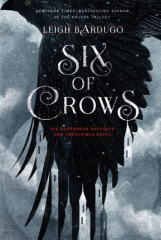 Leigh Bardugo. |
Six dangerous outcasts. One impossible heist. Kaz's crew is the only thing that might stand between the world and destruction--if they don't kill each other first.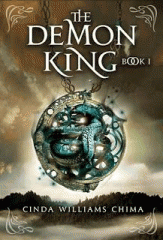 Cinda Williams Chima. |
Relates the intertwining fates of former street gang leader Han Alister and headstrong Princess Raisa, as Han takes possession of an amulet that once belonged to an evil wizard and Raisa uncovers a conspiracy in the Grey Wolf Court.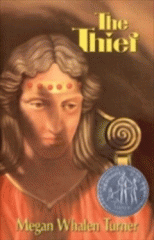 Megan Whalen Turner. |
Gen flaunts his ingenuity as a thief and relishes the adventure which takes him to a remote temple of the gods where he will attempt to steal a precious stone.

Jaclyn Dolamore. |
A wealthy sorcerer's invitation to sing with his automaton leads seventeen-year-old Nimira, whose family's disgrace brought her from a palace to poverty, into political intrigue, enchantments, and a friendship with a fairy prince who needs her help.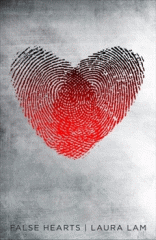 Laura Lam. |
Two formerly conjoined sisters are ensnared in a murderous plot involving psychoactive drugs, shared dreaming, organized crime, and a sinister cult.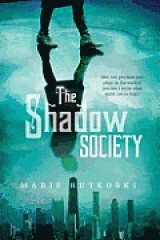 Marie Rutkoski. |
Sixteen-year-old Darcy Jones knows little about her past except that she was abandoned outside a Chicago firehouse at age five, but when the mysterious Conn arrives at her high school she begins to discover things about her past that she is not sure she likes.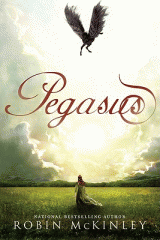 Robin McKinley. |
Because of a thousand-year-old alliance between humans and pegasi, Princess Sylvi is ceremonially bound to Ebon, her own pegasus, on her twelfth birthday, but the closeness of their bond becomes a threat to the status quo and possibly to the safety of their two nations.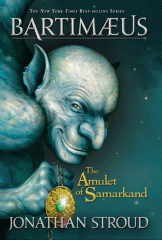 Jonathan Stroud. |
Nathaniel, a magician's apprentice, summons up the djinni Bartimaeus and instructs him to steal the Amulet of Samarkand from the powerful magician Simon Lovelace.

Elizabeth C. Bunce. |
Upon the death of her father, seventeen-year-old Charlotte struggles to keep the family's woolen mill running in the face of an overwhelming mortgage and what the local villagers believe is a curse, but when a man capable of spinning straw into gold appears on the scene she must decide if his help is worth the price.