Shared booklist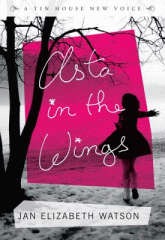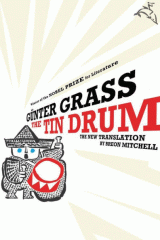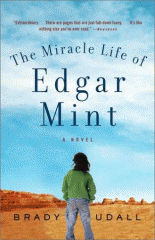 BKLYN BookMatch - If you enjoyed Extremely Loud and Incredibly Close by Jonathan Safran Foer...
9 items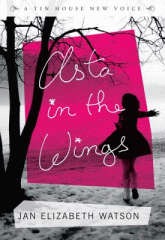 Jan Elizabeth Watson. |
Asta in the Wings is a poignant and often darkly funny story narrated by Asta Hewitt, a resourceful seven-year-old growing up in an isolated house in Bond Brook, Maine. Shut off from the outside world and restricted to the company of a delusional mother and a bookish older brother, Asta is content to be part of a "society of three," constructing fanciful, theatrical worlds of their own. When circumstances push her into a strange outside world—with all of its discontents—Asta must find a way to assimilate while remaining true to herself and her fractured family.
Joyce Maynard. |
After losing her mother in the September 11 attacks, young Wendy moves in with her father in California, where she meets her father's girlfriend and a sad bookstore owner while missing her half-brother back in New York.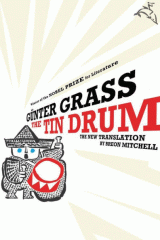 Gèunter Grass ; a new translation by Breon Mitchell. |
A dwarf drummer found guilty of a crime he did not commit writes his memoirs from a mental hospital in postwar Germany.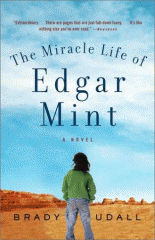 Brady Udall. |
Half Apache and orphaned, Edgar's trials begin on an Arizona reservation at the age of seven when he is run over by the mailman's jeep, after which he is taken from the hospital to a school for delinquents to a Mormon foster family, and eventually to an unexpected home on a quest for the mailman.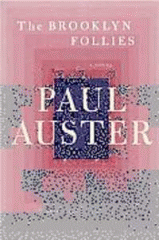 Paul Auster. |
Retired life insurance salesman Nathan Glass moves to Brooklyn to find anonymity and solitude through his declining years, but a chance meeting with Tom Wood, his long-lost nephew, forces him to come to terms with his past.
Jonathan Lee. |
A tale inspired by the 1984 Brighton Hotel bombing assassination attempt on the lives of Margaret Thatcher and her cabinet is told from the perspectives of an IRA bomb maker, a former star athlete-turned-hotel manager, and the manager's teenage daughter.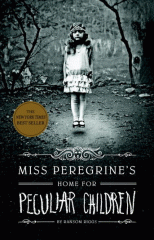 by Ransom Riggs. |
After a family tragedy, Jacob feels compelled to explore an abandoned orphanage on an island off the coast of Wales, discovering disturbing facts about the children who were kept there.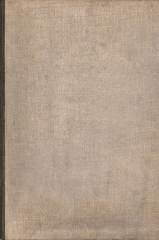 Tim Winton. |
Once an ambitious, altruistic environmentalist, Keely now finds himself broke, embroiled in scandal, and struggling to piece together some semblance of a life. From the heights of his urban high-rise apartment, he surveys the wreckage of his life and the world he's tumbled out of love with. Just before he descends completely into pills and sorrow, a woman from his past and her preternatural child appear, perched on the edge of disaster, desperate for help. When you're fighting to keep your head above water, how can you save someone else from drowning? As Keely slips into a nightmarish world of con artists, drug dealers, petty violence, and extortion, Winton confronts the cost of benevolence and creates a landscape of uncertainty.
Reif Larsen. |
When twelve-year-old cartography genius T.S. Spivet receives a prestigious award, he leaves his quiet ranch home in Montana for Washington, D.C., and he learns more about himself and the world around him on his journey.