Shared booklist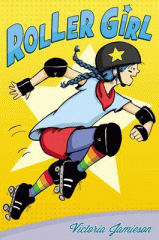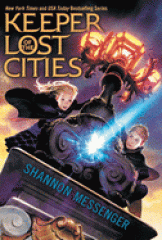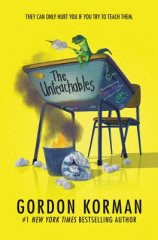 BklynBookMatch: For the Discerning Tween
This list was created by a librarian with the Brooklyn Public Library for an advanced fifth-grade reader, who has run out of Raina Telgemeier books and is looking for a fresh suggestion! Would you like your own personalized list of reading suggestions? Visit Bklyn BookMatch here: bklynlibrary.org/bookmatch
5 items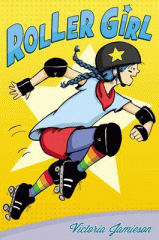 by Victoria Jamieson. |
Astrid and her best friend Nicole are growing apart. They used to do everything together, but this summer things are different. Astrid signed up to a roller derby summer day camp and Nicole to a ballet summer day camp. It's hard on Astrid, who doesn't know who she is without her best friend. But maybe roller derby will help her find answers to her questions.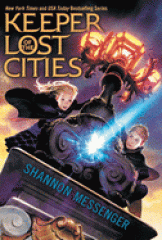 Shannon Messenger. |
The riveting first book of the Keeper of the Lost Cities series follows twelve-year-old Sophie - who has a secret. Sophie is a Telepath, which means she hears the thoughts of everyone around her. Everything changes the day she meets Fitz, a mysterious boy who appears out of nowhere and also reads minds. She discovers there's a place she does belong, and that staying with her family will place her in grave danger. In the blink of an eye, Sophie is forced to leave behind everything and start a new life in a place that is vastly different from anything she has ever known.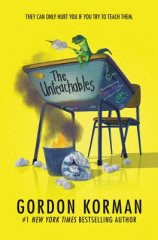 Korman, Gordon | PRINTED MATL
An entire class of misfits, the "Unteachables" have been removed from the student body and put in room 117. Meanwhile, Mr. Kermit has lost his spark for teaching. Now he just seems to go through his day doing crossword puzzles, drinking monster amounts of coffee and counting the days to retirement. But this year the superintendent has plans for Mr. Kermit: he is assigned to room 117! What will happen when Mr. Kermit has to teach the "Unteachables"?
L'Engle, Madeleine, author. | EBOOKS
It was a dark and stormy night. A strange visitor comes to the Murry house and beckons Meg, her brother Charles Wallace, and their friend Calvin O'Keefe on a most dangerous and extraordinary adventure—one that will threaten their lives and our universe.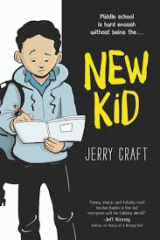 Craft, Jerry, author, illustrator. | eBook
Instead of sending him to the art school of his dreams, Jordan's parents enroll him in exclusive private school. As he makes the daily trip from his Washington Heights apartment to Riverdale Academy Day, Jordan finds himself torn between two worlds.
About