Shared booklist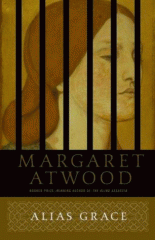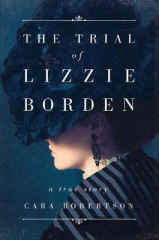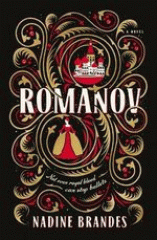 BKLYNBookMatch: Unreliable Narrators, Drama and Magic (OH MY)
This list was created by a librarian with the Brooklyn Public Library for a reader. This list was designed for fans of: True Crime, Unreliable Narrators, and Magic with just a dash of Drama. Would you like your own personalized list of reading suggestions? Visit Bklyn BookMatch, here: www.bklynlibrary.org/bookmatch
5 items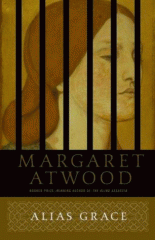 Margaret Atwood. |
It's 1843, and Grace Marks has been convicted for her involvement in the vicious murders of her employer and his housekeeper and mistress. Some believe Grace is innocent; others think her evil or insane. Now serving a life sentence, Grace claims to have no memory of the murders. An up-and-coming expert in the burgeoning field of mental illness is engaged by a group of reformers and spiritualists who seek a pardon for Grace. He listens to her story while bringing her closer and closer to the day she cannot remember. What will he find in attempting to unlock her memories? Captivating and disturbing, Alias Grace showcases bestselling, Booker Prize-winning author Margaret Atwood at the peak of her powers.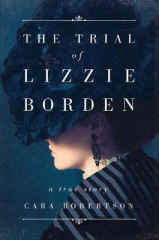 Robertson, Cara, author. |
The remarkable new account of an essential piece of American mythology--the trial of Lizzie Borden--based on twenty years of research and recently unearthed evidence. The Trial of Lizzie Borden tells the true story of one of the most sensational murder trials in American history. When Andrew and Abby Borden were brutally hacked to death in Fall River, Massachusetts, in August 1892, the arrest of the couple's younger daughter Lizzie turned the case into international news and her trial into a spectacle unparalleled in American history. Reporters flocked to the scene. Well-known columnists took up conspicuous seats in the courtroom. The defendant was relentlessly scrutinized for signs of guilt or innocence. Everyone--rich and poor, suffragists and social conservatives, legal scholars and laypeople--had an opinion about Lizzie Borden's guilt or innocence. Was she a cold-blooded murderess or an unjustly persecuted lady? Did she or didn't she? The popular fascination with the Borden murders and its central enigmatic character has endured for more than one hundred years. Immortalized in rhyme, told and retold in every conceivable genre, the murders have secured a place in the American pantheon of mythic horror, but one typically wrenched from its historical moment. In contrast, Cara Robertson explores the stories Lizzie Borden's culture wanted and expected to hear and how those stories influenced the debate inside and outside of the courtroom. Based on transcripts of the Borden legal proceedings, contemporary newspaper accounts, unpublished local accounts, and recently unearthed letters from Lizzie herself, The Trial of Lizzie Borden offers a window onto America in the Gilded Age, showcasing its most deeply held convictions and its most troubling social anxieties
Taylor Jenkins Reid. |
Aging and reclusive Hollywood movie icon Evelyn Hugo is finally ready to tell the truth about her glamorous and scandalous life. But when she chooses unknown magazine reporter Monique Grant for the job, no one is more astounded than Monique herself. Why her? Why now? Monique is not exactly on top of the world. Her husband has left her, and her professional life is going nowhere. Regardless of why Evelyn has selected her to write her biography, Monique is determined to use this opportunity to jumpstart her career. Summoned to Evelyn's luxurious apartment, Monique listens in fascination as the actress tells her story. From making her way to Los Angeles in the 1950s to her decision to leave show business in the '80s, and, of course, the seven husbands along the way, Evelyn unspools a tale of ruthless ambition, unexpected friendship, and a great forbidden love. Monique begins to feel a very real connection to the legendary star, but as Evelyn's story near its conclusion, it becomes clear that her life intersects with Monique's own in tragic and irreversible ways. The Seven Husbands of Evelyn Hugo is a mesmerizing journey through the splendor of old Hollywood into the harsh realities of the present day as two women struggle with what it means--and what it costs--to face the truth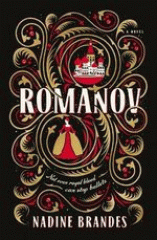 Brandes, Nadine, 1986- author. |
Anastasia "Nastya" Romanov must choose between using the ancient spell her father, the exiled tsar, trusted her to keep safe, or trust Zash, a handsome Bolshevik soldier. Anastasia 'Nastya' Romanov was given a mission: to smuggle an ancient spell into her suitcase on her way to exile in Siberia. It might be her family's only salvation. But the leader of the Bolshevik army is after them, and he's hunted Romanov before. Her only chances of survival are to either release the spell and deal with the consequences, or enlist help from Zash, the handsome soldier who doesn't act like the average Bolshevik. She thinks he might even like her... until she's on one side of a firing squad... and he's on the other.
Acevedo, Elizabeth |
Ever since she got pregnant freshman year, Emoni Santiago has been doing what has to be done for her daughter and her abuela. The one place she can let all that go is in the kitchen, where she adds a little something magical to everything she cooks, turning her food into straight-up goodness. She dreams of working as a chef after she graduates, but knows that is impossible. But once Emoni starts cooking, her only choice is to let her talent break free.
About