Shared booklist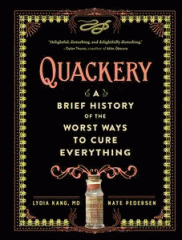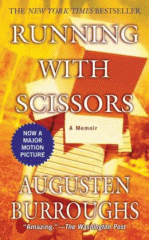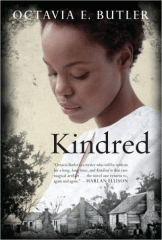 BKLYN BookMatch: Exploring Adult Lit
This list was created by a librarian with the Brooklyn Public Library for a reader who is interested in mental health, SciFi, LGBTQ/queer literature, and learning new things. Would you like your own personalized list of reading suggestions? Visit Bklyn BookMatch here: bklynlibrary.org/bookmatch
5 items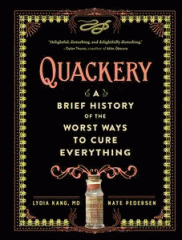 Kang, Lydia. | EBOOKS
Discover 67 shocking-but-true medical misfires that run the gamut from bizarre to deadly. Like when doctors prescribed morphine for crying infants. When snorting skull moss was a cure for a bloody nose. When consuming mail-order tapeworms was a latter-day fad diet. Or when snake oil salesmen peddled strychnine (used in rat poison) as an aphrodisiac in the '60s. Seamlessly combining macabre humor with hard science and compelling storytelling, Quackery is a visually rich and information-packed exploration of history's most outlandish cures, experiments, and scams.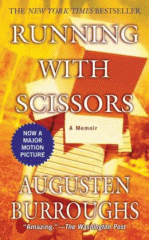 Augusten Burroughs. |
This is the true story of a boy whose mother (a poet with delusions of Anne Sexton) gave him away to be raised by her psychiatrist, a dead-ringer for Santa and a lunatic in the bargain. Suddenly, at age twelve, the author found himself living in a dilapidated Victorian in perfect squalor. The doctor's bizarre family, a few patients, and a pedophile living in the backyard shed completed the tableau. Here, there were no rules, there was no school. The Christmas tree stayed up until summer, and Valium was eaten like Pez. And when things got dull, there was always the vintage electroshock therapy machine under the stairs. It is at turns foul and harrowing, compelling and maniacally funny, but above all, it chronicles an ordinary boy's survival under the most extraordinary circumstances.
Greer, Andrew Sean, author. | EBOOKS
Arthur will almost fall in love in Paris, almost fall to his death in Berlin, barely escape to a Moroccan ski chalet from a Sahara sandstorm, accidentally book himself as the (only) writer-in-residence at a Christian Retreat Center in Southern India, and arrive in Japan too late for the cherry blossoms. In between: science fiction fans, crazed academics, emergency rooms, starlets, doctors, exes and, on a desert island in the Arabian Sea, the last person on Earth he wants to see. Somewhere in there: he will turn fifty. The second phase of life, as he thinks of it, falling behind him like the second phase of a rocket. There will be his first love. And there will be his last.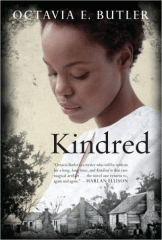 Octavia E. Butler. |
Dana, a modern black woman, is celebrating her twenty-sixth birthday with her new husband when she is snatched abruptly from her home in California and transported to the antebellum South. Rufus, the white son of a plantation owner, is drowning, and Dana has been summoned across the years to save him. After this first summons, Dana is drawn back, again and again, to the plantation to protect Rufus and ensure that he will grow to manhood and father the daughter who will become Dana's ancestor. Yet each time Dana's sojourns become longer and more dangerous, until it is uncertain whether or not her life will end, long before it has even begun.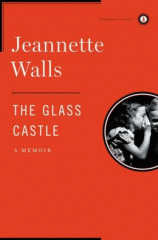 Jeannette Walls. |
Journalist Walls grew up with parents whose ideals and stubborn nonconformity were their curse and their salvation. Rex and Rose Mary and their four children lived like nomads, moving among Southwest desert towns, camping in the mountains. Rex was a charismatic, brilliant man who, when sober, captured his children's imagination, teaching them how to embrace life fearlessly. Rose Mary painted and wrote and couldn't stand the responsibility of providing for her family. When the money ran out, the Walls retreated to the dismal West Virginia mining town Rex had tried to escape. As the dysfunction escalated, the children had to fend for themselves, supporting one another as they found the resources and will to leave home. Yet Walls describes her parents with deep affection in this tale of unconditional love in a family that, despite its profound flaws, gave her the fiery determination to carve out a successful life.
About