Shared booklist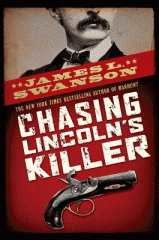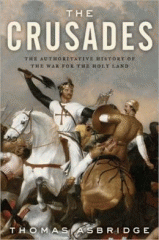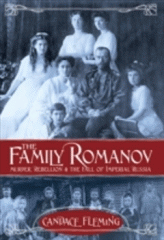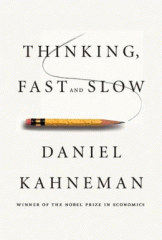 BKLYN BookMatch: Nonfiction to Expand Your Mind
This list was created by a librarian with Brooklyn Public Library for a reader. The books on this list feature non-fiction that expands your knowledge on such subjects as Abraham Lincoln, the crusades, the Romanovs, thinking, and sleep. Would you like your own personalized list of reading suggestions? Visit Bklyn BookMatch, here: www.bklynlibrary.org/bookmatch
5 items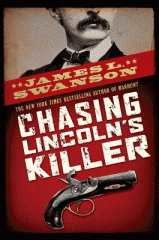 James L. Swanson. |
Based on rare archival material, obscure trial manuscripts, and interviews with relatives of the conspirators and the manhunters, CHASING LINCOLN'S KILLER is a fast-paced thriller about the pursuit and capture of John Wilkes Booth: a wild twelve-day chase through the streets of Washington, D.C., across the swamps of Maryland, and into the forests of Virginia.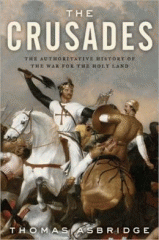 Thomas Asbridge. |
The Crusades is an authoritative, accessible single-volume history of the brutal struggle for the Holy Land in the Middle Ages. Thomas Asbridge—a renowned historian who writes with "maximum vividness" (Joan Acocella, The New Yorker)—covers the years 1095 to 1291 in this big, ambitious, readable account of one of the most fascinating periods in history. From Richard the Lionheart to the mighty Saladin, from the emperors of Byzantium to the Knights Templar, Asbridge's book is a magnificent epic of Holy War between the Christian and Islamic worlds, full of adventure, intrigue, and sweeping grandeur.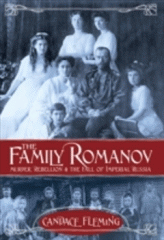 Candace Fleming. |
"[A] superb history.... In these thrilling, highly readable pages, we meet Rasputin, the shaggy, lecherous mystic...; we visit the gilded ballrooms of the doomed aristocracy; and we pause in the sickroom of little Alexei, the hemophiliac heir who, with his parents and four sisters, would be murdered by the Bolsheviks in 1918." —The Wall Street Journal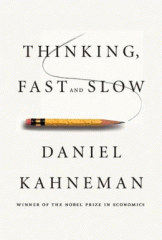 Daniel Kahneman. |
Engaging the reader in a lively conversation about how we think, Kahneman reveals where we can and cannot trust our intuitions and how we can tap into the benefits of slow thinking. He offers practical and enlightening insights into how choices are made in both our business and our personal lives—and how we can use different techniques to guard against the mental glitches that often get us into trouble. Winner of the National Academy of Sciences Best Book Award and the Los Angeles Times Book Prize and selected by The New York Times Book Review as one of the ten best books of 2011, Thinking, Fast and Slow is destined to be a classic.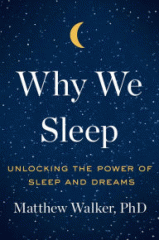 Walker, Matthew P., author. |
An explosion of scientific discoveries in the last twenty years has shed new light on this fundamental aspect of our lives. Now, preeminent neuroscientist and sleep expert Matthew Walker gives us a new understanding of the vital importance of sleep and dreaming. Among so many other things, within the brain, sleep enriches our ability to learn, memorize, and make logical decisions. It recalibrates our emotions, restocks our immune system, fine-tunes our metabolism, and regulates our appetite. Dreaming mollifies painful memories and creates a virtual reality space in which the brain melds past and present knowledge to inspire creativity.
About