Shared booklist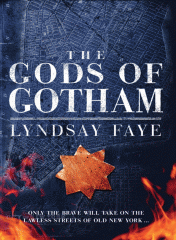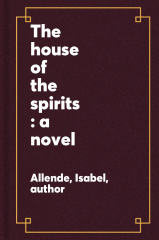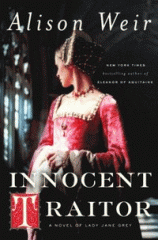 BKLYN BookMatch: Character-Driven Adult Fiction
This list was created by a librarian with the Brooklyn Public Library for a reader who is a fan of fiction by Caleb Carr, Victor LaValle, Gabriel Garcia Marquez, Hilary Mantel, and Ann Patchett. Would you like your own personalized list of reading suggestions? Visit Bklyn BookMatch here: bklynlibrary.org/bookmatch
5 items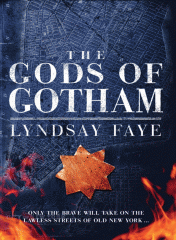 Lyndsay Faye. |
In 1845 Timothy Wilde's dreams are literally incinerate in a fire that devastates downtown Manhattan and leaves him disfigured, unemployed, and homeless. He obtains a job in the newly minted NYPD, but he is highly skeptical of this new "police force." And he is less than thrilled that his new beat is the notoriously down-and-out Sixth Ward - at the border of Five Points, the world's most notorious slum. While making his rounds, Wilde literally runs into a little slip of a girl dashing through the dark in her nightshirt... covered head to toe in blood. She spins wild stories, claiming that dozens of bodies are buried in the forest north of 23rd Street. Wilde isn't sure whether to believe her or not, but, as the truth unfolds, the reluctant copper star finds himself engaged in a battle for justice that nearly costs him his brother, his romantic obsession, and his own life.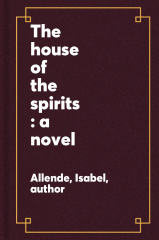 Allende, Isabel, author. | EAUDIO
Here is patriarch Esteban, whose wild desires and political machinations are tempered only by his love for his ethereal wife, Clara, a woman touched by an otherworldly hand. Their daughter, Blanca, whose forbidden love for a man Esteban has deemed unworthy infuriates her father, yet will produce his greatest joy: his granddaughter Alba, a beautiful, ambitious girl who will lead the family and their country into a revolutionary future. The House of the Spirits is an enthralling saga that spans decades and lives, twining the personal and the political into an epic novel of love, magic, and fate.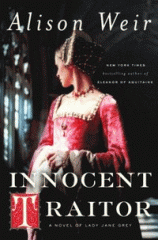 Alison Weir. |
Lady Jane Grey was born into times of extreme danger. Child of a scheming father and a ruthless mother, for whom she was merely a pawn in a dynastic power game with the highest stakes, she lived a live in thrall to political machinations and lethal religious fervour. Jane's astonishing and essentially tragic story was played out during one of the most momentous periods of English history. As a great-niece of Henry VIII, and the cousin of Edward VI, Mary I and Elizabeth I, she grew up realize that she could never throw off the chains of her destiny. Her honesty, intelligence and strength of character carry the reader through all the vicious twists of Tudor power politics, to her nine-day reign and its unbearably poignant conclusion.
Brit Bennett. |
"All good secrets have a taste before you tell them, and if we'd taken a moment to swish this one around our mouths, we might have noticed the sourness of an unripe secret, plucked too soon, stolen and passed around before its season." It is the last season of high school life for Nadia Turner, a rebellious, grief-stricken, seventeen-year-old beauty. Mourning her own mother's recent suicide, she takes up with the local pastor's son. Luke Sheppard is twenty-one, a former football star whose injury has reduced him to waiting tables at a diner. They are young; it's not serious. But the pregnancy that results from this teen romance--and the subsequent cover-up--will have an impact that goes far beyond their youth. As Nadia hides her secret from everyone, including Aubrey, her God-fearing best friend, the years move quickly. Soon, Nadia, Luke, and Aubrey are full-fledged adults and still living in debt to the choices they made that one seaside summer, caught in a love triangle they must carefully maneuver, and dogged by the constant, nagging question: What if they had chosen differently? The possibilities of the road not taken are a relentless haunt.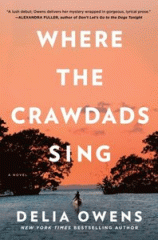 Owens, Delia, author. | EBOOKS
For years, rumors of the "Marsh Girl" have haunted Barkley Cove, a quiet town on the North Carolina coast. She's barefoot and wild; unfit for polite society. So in late 1969, when handsome Chase Andrews is found dead, the locals immediately suspect Kya Clark. But Kya is not what they say. Abandoned at age ten, she has survived on her own in the marsh that she calls home. A born naturalist with just one day of school, she takes life lessons from the land, learning from the false signals of fireflies the real way of this world. But while she could have lived in solitude forever, the time comes when she yearns to be touched and loved. Drawn to two young men from town, who are each intrigued by her wild beauty, Kya opens herself to a new and startling world--until the unthinkable happens. In Where the Crawdads Sing, Owens juxtaposes an exquisite ode to the natural world against a heartbreaking coming of age story and a surprising murder investigation.
About