Shared booklist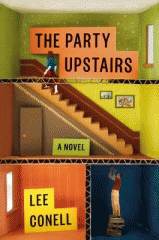 BKLYN BookMatch: City-centric fiction, nonfiction, and a thrill
For a reader who enjoyed The Tender Bar and The Dishwasher, as well as comedy shows Letterkenny, Kim's Convenience, and I'm Sorry. This list was created by a librarian with the Brooklyn Public Library for a reader. Would you like your own personalized list of reading suggestions? Visit Bklyn BookMatch here: bklynlibrary.org/bookmatch
7 items
Brandon Stanton. |
In the summer of 2010, photographer Brandon Stanton began an ambitious project--to single-handedly create a photographic census of New York City. The photos he took and the accompanying interviews became the blog Humans of New York. Ever since Brandon began interviewing people on the streets of New York, the dialogue he's had with them has increasingly become as in-depth, intriguing and moving as the photos themselves. Humans of New York: Stories presents a whole new group of people in stunning photographs, with a rich design and, most importantly, longer stories that delve deeper and surprise with greater candor.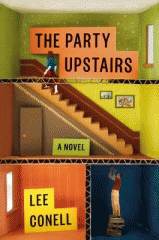 Conell, Lee, 1987- author. | Book
An electrifying debut novel that unfolds in the course of a single day inside one genteel New York City apartment building, as tensions between the building's super and his grown-up daughter spark a crisis that will, by day's end, have changed everything
Beauchemin, Yves/ Grady, Wayne (TRN) |
Montreal student Jerome Lupien - libidinous, unscrupulous, and fresh out of university - is ambitious and at loose ends. Whether on a hunting trip into Québec's northern woods, on an escape planned in good faith to Cuba, or seeking to make his way in Montreal, Jerome cannot help but be embroiled in misadventures and underworld escapades. He is conned by the devious - a hunting guide, a low-life car salesman, and, ultimately, a well-to-do political lobbyist profiting by the city's infamously corrupt partnership of politicians wielding remunerative contracts and the construction firms in cahoots. The unwitting (though frequently culpable) young man is enrolled, whether he knows it or not, in an unconventional and criminal school. And the education is singular, not only for Jerome, but also the reader. The young man's heady journey provides - as only Yves Beauchemin can do - an extraordinary, full, and trenchant portrait of Québec and the city of Montreal in all its topographical and class variety. Here is a mordant piece of social satire from the city that has been rocked, these last few years, by the explosive revelations of the Charbonneau Commission's enquiry into municipal corruption, that is a marvelous entertainment and wonderfully traditional narrative too.
Rafe Bartholomew. |
A deeply stirring memoir of fathers, sons, and the oldest bar in New York City. Since it opened in 1854, McSorley's Old Ale House has been a New York institution. This is the landmark watering hole where Abraham Lincoln campaigned and Boss Tweed kicked back with the Tammany Hall machine. Where a pair of Houdini's handcuffs found their final resting place. And where soldiers left behind wishbones before departing for the First World War, never to return and collect them. Many of the bar's traditions remain intact, from the newspaper-covered walls to the plates of cheese and raw onions, the sawdust-strewn floors to the tall-tales told by its bartenders. But in addition to the bar's rich history, McSorley's is home to a deeply personal story about two men: Rafe Bartholomew, the writer who grew up in the landmark pub, and his father, Geoffrey "Bart" Bartholomew, a career bartender who has been working the taps for forty-five years. On weekends, Rafe Bartholomew would tag along for the early hours of his dad's shift, polishing brass doorknobs, watching over the bar cats, and handling other odd jobs until he grew old enough to join Bart behind the bar. McSorley's was a place of bizarre rituals, bawdy humor, and tasks as unique as the bar itself: protecting the decades-old dust that had gathered on treasured artifacts; shot-putting thirty-pound grease traps into high-walled Dumpsters; and trying to keep McSorley's open through the worst of Hurricane Sandy. But for Rafe, the bar means home. It's the place where he and his father have worked side by side, serving light and dark ale, always in pairs, the way it's always been done. Where they've celebrated victories, like the publication of his father's first book of poetry, and coped with misfortune, like the death of Rafe's mother. Where Rafe learned to be part of something bigger than himself and also how to be his own man. By turns touching, crude, and wildly funny, Rafe's story reveals universal truths about family, loss, and the bursting history of one of New York's most beloved institutions.
Kevin Hart with Neil Strauss. |
The award-winning actor and comedian presents an inspirational memoir on the importance of believing in oneself, sharing stories about the addiction and abuse that marked his childhood and how his unique way of looking at the world enabled his survival and successful career.
Eric Ambler. |
Arthur Simpson, a somewhat ordinary Englishman, gets caught in a web of international intrigue. Blackmailed into driving a suspicious car across the Turkish border, he is caught by the police and faces a choice: cooperate with the Turks and spy on his erstwhile "colleagues"--a gang of international jewel thieves--or end up in one of Turkey's notorious prisons.
About