Shared booklist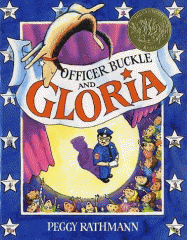 BKLYN - Great Children's Titles, Backlist - The Tried and True
These are some of our Children's librarians favorite go-to, tried-and-true "backlist" titles. While not brand new, these books promise to hit the spot. When in a pinch, read one of these!
10 items
Mary Ann Hoberman ; illustrated by Betty Fraser. |
Picture Book: A great read-aloud book that reads like a song. Lists in rhyme the dwellings of various animals and things.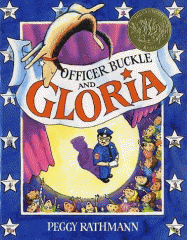 Peggy Rathmann. |
Picture Book, ages 4 and up: The children at Napville Elementary School always ignore Officer Buckle's safety tips, until a police dog named Gloria accompanies him when he gives his safety speeches.
Chris Van Allsburg. |
Picture book, ages 2 and up: When Sheriff Hardy investigates the source of a brilliant light and shiny slime afflicting Riverbend, he finds that the village is becoming part of a child's coloring book streaked with greasy crayons.
written by Jack Gantos ; illustrated by Nicole Rubel. |
Easy Reader: Hoping to beat his cousin Percy in the cat show, Ralph allows Sarah to help him spruce up his image and get in shape.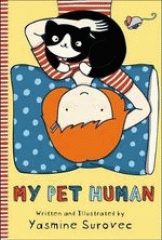 Yasmine Surovec. |
Bridge book, graphic/hybrid fiction: ages 6 and up: A cat that enjoys his carefree life gets some treats and backrubs from the humans who have just moved into his favorite abandoned house, then sets out to train them properly, all the while protesting to his friends that he has no interest in being tied down to a human pet.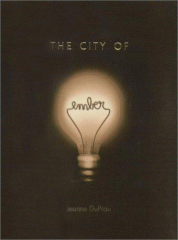 Jeanne DuPrau. |
Fiction, ages 9 and up: In the year 241, twelve-year-old Lina trades jobs on Assignment Day to be a Messenger to run to new places in her decaying but beloved city, perhaps even to glimpse Unknown Regions.
by Stephanie S. Tolan. |
Fiction, Ages 10 and up: Jake, a budding juvenile delinquent, is sent for home schooling to the arty and eccentric Applewhite family's Creative Academy, where he discovers talents and interests he never knew he had.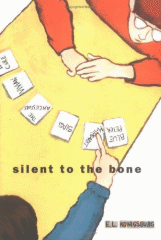 E.L. Konigsburg. |
Fiction, Ages 10 and up: When he is wrongly accused of gravely injuring his baby half-sister, thirteen-year-old Branwell loses his power of speech and only his friend Connor is able to reach him and uncover the truth about what really happened.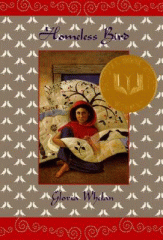 Gloria Whelan. |
Fiction, ages 10 and up: The story of a remarkable young woman who dares to defy fate. Like many girls her age in India, thirteen-year-old Koly faces her arranged marriage with hope and courage. But Koly's story takes a terrible turn when in the wake of the ceremony, she discovers she's been horribly misled; her life has been sold for a dowry. In prose both graceful and unflinching, this powerful novel relays the story of a rare young woman, who even when cast out into a brutal current of time-worn tradition, sets out to forge her own remarkable future. Inspired by a newspaper article about real teenage widows in India in the early 2000s.
by Catherynne M. Valente ; with illustrations by Ana Juan. |
Fiction, ages 10 and up: Twelve-year-old September's ordinary life in Omaha turns to adventure when a Green Wind takes her to Fairyland to retrieve a talisman the new and fickle Marquess wants from the enchanted woods.