Shared booklist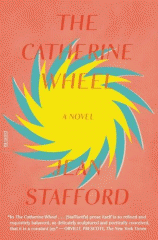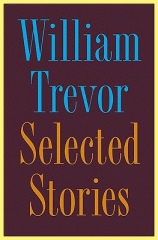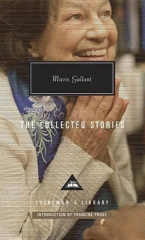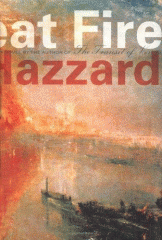 BKLYN BookMatch: Fiction and Nonfiction for a "New Yorker" Fan
This list was created by a librarian with the Brooklyn Public Library for a reader. Would you like your own personalized list of reading suggestions? Visit Bklyn BookMatch, here: www.bklynlibrary.org/bookmatch
12 items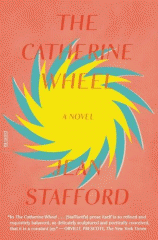 Stafford, Jean, 1915-1979. |
Summering at her country home in Maine, Katherine Congreve is afraid John Shipley's son will blame her for his father's approaching divorce.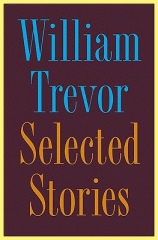 Trevor, William, 1928-2016 |
Forty-eight short stories by William Trevor-- a popular New Yorker contributor-- that span more than half a century and illuminate the human condition.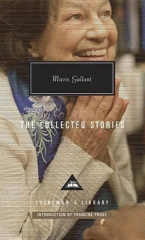 Gallant, Mavis, author. |
Mavis Gallant, a master of the short story who breaks every rule of the form, has been a force in the pages of the New Yorker for decades. This book collects the best of her work, selected by the author herself.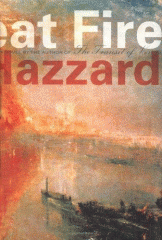 Hazzard, Shirley, 1931-2016. |
In war-torn Asia and stricken Europe, men and women, still young but veterans of harsh experience, must reinvent their lives and expectations, and learn, from their past, to dream again. Some will fulfill their destinies, others will falter. At the center of the story, a brave and brilliant soldier find that survival and worldly achievement are not enough. His counterpart, a young girl living in occupied Japan and tending her dying brother, falls in love, and in the process discovers herself.
Baldwin, James, 1924-1987. |
When Tish's boyfriend Fonny, a sculptor, is wrongfully jailed for the sexual assault of a Puerto Rican woman, their families unite to prove the charge false.
McPhee, John, 1931- author. |
This collection of essays by a master of the genre offers the author's thoughts on sports-- including fishing, football, golf, and lacrosse-- as well as a visit to Hershey, Pennsylvania and an encounter with Joan Baez.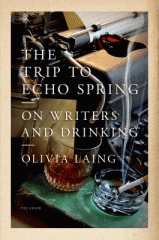 Laing, Olivia. |
Olivia Laing, with prose that draws the reader in, traces the connections between alcohol and the relationships of F. Scott Fitzgerald, Ernest Hemingway, Tennessee Williams, John Berryman, John Cheever and Raymond Carver. As she travels the United States following their trails, she beautifully weaves together their stories, hopes, dreams, fears and failures, while at the same time exploring the history of alcohol and alcoholism in our society.
Simpson, Eileen B. |
Filled with winning anecdotes and moments of startling poignancy, Simpson's memoir shows some of the most brilliant literary minds of the second half of the twentieth century at their brightest and most human.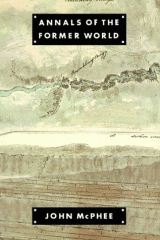 McPhee, John, 1931- |
A multilayered tale arranged in an organic succession of set pieces, flashbacks, biographical sketches, and human and lithic histories, explores North American geology, plate tectonics, and geologic time.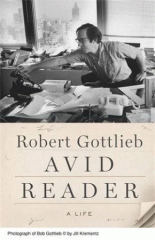 Gottlieb, Robert, 1931- author. |
The editor-in-chief of Simon & Schuster writes with wit and candor about becoming the editor of The New Yorker, and the challenges and satisfactions of running America's preeminent magazine.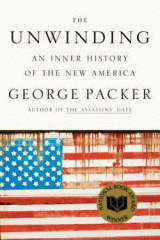 Packer, George, 1960- author. |
Through an examination of the lives of several Americans and leading public figures over the past three decades, Packer portrays a superpower in danger of coming apart at the seams, its elites no longer elite, its institutions no longer working, its ordinary people left to improvise their own schemes for success and salvation.
Als, Hilton. |
Weaving together his brilliant analyses of literature, art, and music with fearless insights on race, gender, and history. The result is an extraordinary, complex portrait of "white girls," as Als dubs them--an expansive but precise category that encompasses figures as diverse as Truman Capote and Louise Brooks, Malcolm X and Flannery O'Connor. In pieces that hairpin between critique and meditation, fiction and nonfiction, high culture and low, the theoretical and the deeply personal, Als presents a stunning portrait of a writer by way of his subjects, and an invaluable guide to the culture of our time.