Shared booklist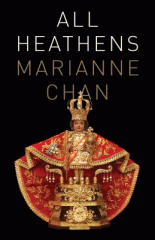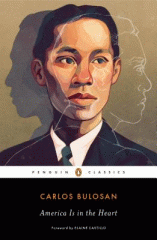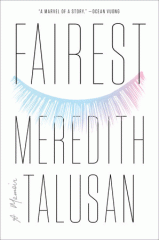 YA & Adult Picks for Filipino Americans History Month (October)
For teen and adult readers interested in novels, poetry and non-fiction about Filipino American history. This list was created by a librarian with the Brooklyn Public Library for a reader. Would you like your own personalized list of reading suggestions? Visit BKLYN BookMatch here: bklynlibrary.org/bookmatch. ?
13 items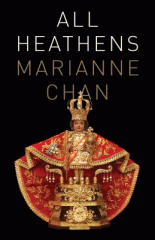 Chan, Marianne |
A declaration of ownership—of bodies, of histories, of time. Revisiting Magellan's voyage around the world, these poems explore the speaker's Filipino American identity by grappling with her relationship to her family and notions of diaspora, circumnavigation, and discovery.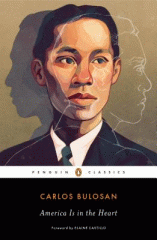 Bulosan, Carlos, author. |
Bulosan's semi-autobiographical novel begins with the narrator's rural childhood in the Philippines and the struggles of land-poor peasant families affected by US imperialism after the Spanish American War of the late 1890s. Carlos's experiences with other Filipino migrant laborers, who endured intense racial abuse in the fields, orchards, towns, cities and canneries of California and the Pacific Northwest in the 1930s, reexamine the ideals of the American dream.
Castillo, Elaine, author. | eBook
When Hero De Vera arrives in America--haunted by the political upheaval in the Philippines and disowned by her parents--she's already on her third. Her uncle gives her a fresh start in the Bay Area, and he doesn't ask about her past. His younger wife knows enough about the might and secrecy of the De Vera family to keep her head down. But their daughter--the first American-born daughter in the family--can't resist asking Hero about her damaged hands.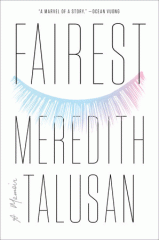 Talusan, Meredith, author. | eBook
A heartrending immigrant memoir and a uniquely intersectional coming-of-age story of a life lived in duality and the in-between, and how one navigates through race, gender, and the search for love.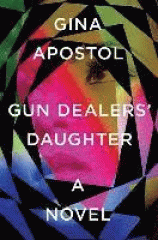 Gina Apostol. |
At university in Manila, young, bookish Soledad Soliman falls in with radical friends, defying her wealthy parents and their society crowd. Drawn in by two romantic young rebels, Sol initiates a conspiracy that quickly spirals out of control. Years later, far from her homeland, Sol reconstructs her fractured memories, writing a confession she hopes will be her salvation.
Apostol, Gina, author. | EBOOKS
Two women, a Filipino translator and an American filmmaker, go on a road trip in Duterte's Philippines, collaborating and clashing in the writing of a film script about a massacre during the Philippine-American War. Chiara is working on a film about an incident in Balangiga, Samar, in 1901, when Filipino revolutionaries attacked an American garrison, and in retaliation American soldiers created "a howling wilderness" of the surrounding countryside. Magsalin reads Chiara's film script and writes her own version. Insurrecto contains within its dramatic action two rival scripts from the filmmaker and the translator—one about a white photographer, the other about a Filipino schoolteacher.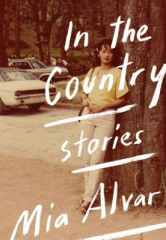 Mia Alvar. |
Alvar's debut gives us a vivid, insightful picture of the Filipino diaspora: exiles and emigrants and wanderers uprooting their families to begin new lives in the Middle East and America--and, sometimes, turning back.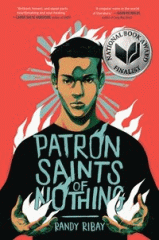 Ribay, Randy, author. |
When seventeen-year-old Jay Reguero learns his Filipino cousin and former best friend, Jun, was murdered as part of President Duterte's war on drugs, he flies to the Philippines to learn more.
Talusan, Grace |
Born in the Philippines, young Grace Talusan moves with her family to a New England suburb in the 1970s. At school, she confronts racism as one of the few kids with a brown face. At home, the confusion is worse: her grandfather's nightly visits to her room leave her hurt and terrified, and she learns to build a protective wall of silence that maps onto the larger silence practiced by her Catholic Filipino family. Talusan learns as a teenager that her family's legal status in the country has always hung by a thread-for a time, they were "illegal." Family, she's told, must be put first. The abuse and trauma Talusan suffers as a child affects all her relationships, her mental health, and her relationship with her own body. Later, she learns that her family history is threaded with violence and abuse. And she discovers another devastating family thread: cancer. Despite all this, she finds love, and success as a teacher. On a fellowship, Talusan and her husband return to the Philippines, where she revisits her family's ancestral home and tries to reclaim a lost piece of herself.
Ramos, Joanne, author. |
Nestled in New York's Hudson Valley is a luxury retreat boasting every amenity: organic meals, personal fitness trainers, daily massages, and all of it for free. In fact, you're paid big money to stay here, more than you've ever dreamed of. The catch? For nine months, you cannot leave the grounds, your movements are monitored, and you are cut off from your former life while you dedicate yourself to the task of producing the perfect baby. For someone else. Jane, an immigrant from the Philippines, is in desperate search of a better future when she commits to being a "Host" at Golden Oaks or the Farm, as residents call it. But now pregnant, fragile, consumed with worry for her family, Jane is determined to reconnect with her life outside. Yet she cannot leave the Farm or she will lose the life-changing fee she'll receive on the delivery of her child.
Mrazek, Robert J., author. | eBook
When Florence Finch died at the age of 101, few of her Ithaca, NY neighbors knew that this unassuming Filipina native was a Presidential Medal of Freedom recipient, whose courage and sacrifice were unsurpassed in the Pacific War against Japan. Long accustomed to keeping her secrets close in service of the Allies, she waited fifty years to reveal the story of those dramatic and harrowing days to her own children. Florence was an unlikely warrior. She relied on her own intelligence and fortitude to survive on her own from the age of seven, facing bigotry as a mixed-race mestiza with the dual heritage of her American serviceman father and Filipina mother. As the war drew ever closer to the Philippines, Florence fell in love with a dashing American naval intelligence agent, Charles "Bing" Smith. In the wake of Bing's sudden death in battle, Florence transformed from a mild-mannered young wife into a fervent resistance fighter. She conceived a bold plan to divert tons of precious fuel from the Japanese army, which was then sold on the black market to provide desperately needed medicine and food for hundreds of American POWs. In constant peril of arrest and execution, Florence fought to save others, even as the Japanese police closed in.
Ben Montgomery. |
In 1944, as World War II raged in the Pacific, a young, vivacious Filipino woman with leprosy named Josefina Guerrero was swept up in the underground guerrilla movement in Manila.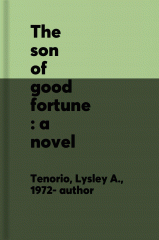 Tenorio, Lysley A., 1972- author. | eBook
An undocumented Filipino teenager redefines his relationships with his mother, his culture, and the place he calls home.