Shared booklist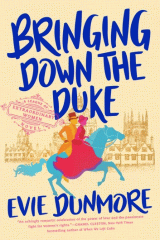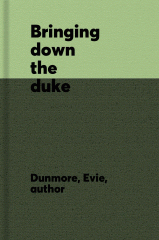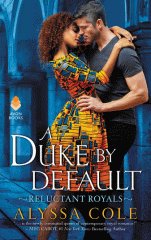 BKLYN Bookmatch: Romance Picks for the Summer
11 items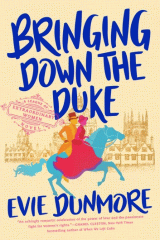 Dunmore, Evie, author. |
A stunning debut for author Evie Dunmore and her Oxford suffragists in which a fiercely independent vicar's daughter takes on a powerful duke in a fiery love story that threatens to upend the British social order. England, 1879. Annabelle Archer, the brilliant but destitute daughter of a country vicar, has earned herself a place among the first cohort of female students at the renowned University of Oxford. In return for her scholarship, she must support the rising women's suffrage movement. Her charge: recruit men of influence to champion their cause. Her target: Sebastian Devereux, the cold and calculating Duke of Montgomery who steers Britain's politics at the Queen's command. Her challenge: not to give in to the powerful attraction she can't deny for the man who opposes everything she stands for. Sebastian is appalled to find a suffragist squad has infiltrated his ducal home, but the real threat is his impossible feelings for green-eyed beauty Annabelle. He is looking for a wife of equal standing to secure the legacy he has worked so hard to rebuild, not an outspoken commoner who could never be his duchess. But he wouldn't be the greatest strategist of the Kingdom if he couldn't claim this alluring bluestocking without the promise of a ring...or could he?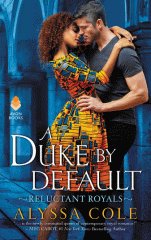 COLE, ALYSSA. | EBOOKS
When her gruff new boss, Scottish swordmaker Tavish McKenzie, discovers that he is a duke, New York City socialite Portia Hobbs puts her social media skills to good use on Tavish's behalf, despite her growing attraction to him.
Holmes, Linda (Radio talk show host), author. |
In a small town in Maine, recently widowed Eveleth "Evvie" Drake rarely leaves her house. Everyone in town, including her best friend, Andy, thinks grief keeps her locked inside, and she doesn't correct them. In New York, Dean Tenney, former major-league pitcher and Andy's childhood friend, is struggling with a case of the "yips": he can't throw straight anymore, and he can't figure out why. An invitation from Andy to stay in Maine for a few months seems like the perfect chance to hit the reset button. When Dean moves into an apartment at the back of Evvie's house, the two make a deal: Dean won't ask about Evvie's late husband, and Evvie won't ask about Dean's baseball career. Rules, though, have a funny way of being broken--and what starts as an unexpected friendship soon turns into something more. But before they can find out what might lie ahead, they'll have to wrestle a few demons: the bonds they've broken, the plans they've changed, and the secrets they've kept. They'll need a lot of help, but in life, as in baseball, there's always a chance--right up until the last out.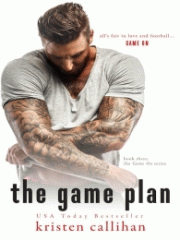 Kristen Callihan. |
NFL center Ethan Dexter's focus has always been on playing football and little else. Except when it comes to one particular woman. The lovely Fiona Mackenzie might not care about his fame, but she's also never looked at him as anything more than one of her brother-in-law's best friend. That ends now. Fi doesn't know what to make of Dex. The bearded, tattooed, mountain of man-muscle looks more like a biker than a football player. Rumor has it he's a virgin, but she finds that hard to believe. Because from the moment he decides to turn his quiet intensity on her she's left weak at the knees and aching to see his famous control fully unleashed. Dex is looking for a forever girl, but they live vastly different lives in separate cities. Fi ought to guard her heart and walk away. But Dex has upped his game and is using all his considerable charm to convince Fi he's her forever man.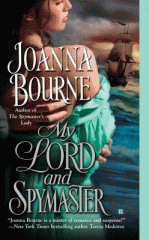 Joanna Bourne. |
After her father is wrongly accused of selling secrets to Napoleon, lovely Jess Whitby infiltrates the London underworld for the real traitor only to end up naked in the bed of a rude merchant captain. Not only is she falling in love with him, but he may be the scoundrel she's looking for.
Weatherspoon, Rebekah, author. |
All Dr. Sloan Copeland needed was someone to watch her kids. What she found was the man of her dreams ... After a nasty divorce and a thousand mile move, Dr. Sloan Copeland and her twin daughters are finally getting the hang of their new life in Los Angeles. When their live-in nanny bails with no warning, Sloan is left scrambling to find a competent caretaker to wrangle her smart, sensitive girls. Nothing less will do. Enter Rafe Whitcomb. He's all of those things, not to mention good-natured and one heck of a whiz in the kitchen. He's also tall, and handsome, and bearded, and ripped, and tatted, wrist to neck.It doesn't take long for the Copelands to invite Rafe into their home. Just as quickly, both Sloan and Rafe find themselves succumbing to a heady mutual attraction, neither of them wants to deny. With every minute they spend under the same roof, this working mom can't help but wonder if Rafe can handle all her needs...
Guillory, Jasmine, author. | EAUDIO
First in a series of connected contemporary comic romances. A groomsman and his last-minute guest are about to discover if a fake date can go the distance in a fun and flirty debut novel. Agreeing to go to a wedding with a guy she gets stuck with in an elevator is something Alexa Monroe wouldn't normally do. But there's something about Drew Nichols that's too hard to resist. On the eve of his ex's wedding festivities, Drew is minus a plus one. Until a power outage strands him with the perfect candidate for a fake girlfriend. From the best man's toast to the bouquet toss, Alexa and Drew have more fun than they ever thought possible. But before they know it, Drew has to fly back to Los Angeles and his job as a pediatric surgeon, and Alexa heads home to Berkeley, where she's the mayor's chief of staff. Too bad they can't stop thinking about the other. They're just two high-powered professionals on a collision course toward the long distance dating disaster of the century--or closing the gap between what they think they need and what they truly want.