Shared booklist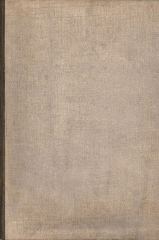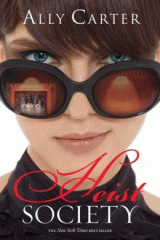 BKLYN BookMatch: Museum Buddy Reads
12 items
Selby, Mike, 1976- author. | eBook
As the Civil Rights Movement exploded across the United States, the media of the time was able to show the rest of the world images of horrific racial violence. And while some of the bravest people of the 20th century risked their lives for the right to simply order a cheeseburger, ride a bus, or use a clean water fountain, there was another virtually unheard of struggle--this one for the right to read. Although illegal, racial segregation was strictly enforced in a number of American states, and public libraries were not immune. Numerous libraries were desegregated on paper only: there would be no cards given to African-Americans, no books for them read, and no furniture for them to use. It was these exact conditions that helped create Freedom Libraries. Over eighty of these parallel libraries appeared in the Deep South, staffed by civil rights voter registration workers. While the grassroots nature of the libraries meant they varied in size and quality, all of them created the first encounter many African-Americans had with a library. Terror, bombings, and eventually murder would be visited on the Freedom Libraries--with people giving up their lives so others could read a library book. This book delves into how these libraries were the heart of the Civil Rights Movement, and the remarkable courage of the people who used them. They would forever change libraries and librarianship, even as they helped the greater movement change the society these libraries belonged to. Photographs of the libraries bring this little-known part of American history to life.
Youngson, Anne, author. |
Please be aware I am writing to you to make sense of myself ... When the curator of a Danish museum responds to a query about ancient exhibits, he doesn't expect a reply. When Tina Hopgood first wrote it, nor did she … Professor Anders Larsen, an urbane man of facts, has lost his wife, along with his hopes and dreams for the future. He does not know that a query from a Mrs Tina Hopgood about a world-famous antiquity in his museum is about to alter the course of his life. Oceans apart, an unexpected correspondence flourishes as they discover shared passions: for history and nature; for useless objects left behind by loved ones; for the ancient and modern world, what is lost in time, what is gained and what has stayed the same. Through intimate stories of joy, anguish, and discovery, each one bares their soul to the other. But when Tina's letters suddenly cease, Anders is thrown into despair. Can this unlikely friendship survive?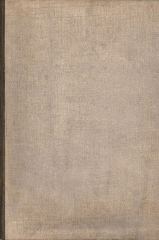 Coulson, Christine, author. |
Hidden behind the Picassos and Vermeers, the Temple of Dendur and the American Wing, exists another world: the hallways and offices, conservation studios, storerooms, and cafeteria that are home to the museum's devoted and peculiar staff of 2,200 people--along with a few ghosts. A surreal love letter to this private side of the Met, Metropolitan Stories unfolds in a series of amusing and poignant vignettes in which we discover larger-than-life characters, the downside of survival, and the powerful voices of the art itself. The result is a novel bursting with magic, humor, and energetic detail, but also a beautiful book about introspection, an ode to lives lived for art, ultimately building a powerful collage of human experience and the world of the imagination.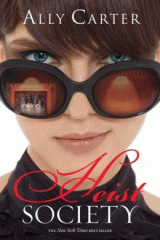 Ally Carter. |
When Katarina Bishop was three, her parents took her on a trip to the Louvre…to case it. For her seventh birthday, Katarina and her Uncle Eddie traveled to Austria…to steal the crown jewels. When Kat turned fifteen, she planned a con of her own—scamming her way into the best boarding school in the country, determined to leave the family business behind. Unfortunately, leaving "the life" for a normal life proves harder than she'd expected. Soon, Kat's friend and former co-conspirator, Hale, appears out of nowhere to bring Kat back into the world she tried so hard to escape. But he has a good reason: a powerful mobster has been robbed of his priceless art collection and wants to retrieve it. Only a master thief could have pulled this job, and Kat's father isn't just on the suspect list, he is the list. Caught between Interpol and a far more deadly enemy, Kat's dad needs her help. For Kat, there is only one solution: track down the paintings and steal them back. So what if it's a spectacularly impossible job? She's got two weeks, a teenage crew, and hopefully just enough talent to pull off the biggest heist in her family's history--and, with any luck, steal her life back along the way.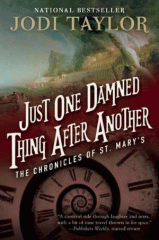 Jodi Taylor. |
"History is just one damned thing after another." Behind the seemingly innocuous façade of St Mary's, a different kind of historical research is taking place. They don't do 'time-travel' - they 'investigate major historical events in contemporary time'. Maintaining the appearance of harmless eccentrics is not always within their power - especially given their propensity for causing loud explosions when things get too quiet. Meet the disaster-magnets of St Mary's Institute of Historical Research as they ricochet around History. Their aim is to observe and document - to try and find the answers to many of History's unanswered questions...and not to die in the process. But one wrong move and History will fight back - to the death. And, as they soon discover - it's not just History they're fighting. Follow the catastrophe curve from 11th-century London to World War I, and from the Cretaceous Period to the destruction of the Great Library at Alexandria. For wherever Historians go, chaos is sure to follow in their wake....
Jason Felch and Ralph Frammolino. |
In recent years, several of America's leading art museums have voluntarily given up their finest pieces of classical art to the governments of Italy and Greece. The monetary value is estimated at over half a billion dollars. Why would they be moved to such unheard-of generosity? The answer lies at the Getty, one of the world's richest and most troubled museums, and scandalous revelations that it had been buying looted antiquities for decades. Drawing on a trove of confidential museum records and frank interviews, Felch and Frammolino give us a fly-on-the-wall account of the inner workings of a world-class museum and tell the story of the Getty's dealings in the illegal antiquities trade. The outlandish characters and bad behavior could come straight from the pages of a thriller—the wealthy recluse founder, the cagey Italian art investigator, the playboy curator, the narcissist CEO—but their chilling effects on the rest of the art world have been all too real, as the authors show in novelistic detail. Fast-paced and compelling, Chasing Aphrodite exposes the layer of dirt beneath the polished façade of the museum business.
Douglas Preston, Lincoln Child. |
Just days before a massive exhibition opens at the popular New York Museum of Natural History, visitors are being savagely murdered in the museum's dark hallways and secret rooms. Autopsies indicate that the killer cannot be human... But the museum's directors plan to go ahead with a big bash to celebrate the new exhibition, in spite of the murders. Museum researcher Margo Green must find out who-or what-is doing the killing. But can she do it in time to stop the massacre?
Lawrence Weschler. |
Pronged ants, horned humans, a landscape carved on a fruit pit--some of the displays in David Wilson's Museum of Jurassic Technology are hoaxes. But which ones? As he guides readers through an intellectual hall of mirrors, Lawrence Weschler revisits the 16th-century "wonder cabinets" that were the first museums and compels readers to examine the imaginative origins of both art and science.
by Cristin O'Keefe Aptowicz. |
Imagine undergoing an operation without anesthesia performed by a surgeon who refuses to sterilize his tools—or even wash his hands. This was the world of medicine when Thomas Dent Mütter began his trailblazing career as a plastic surgeon in Philadelphia during the middle of the nineteenth century. Although he died at just forty-eight, Mütter was an audacious medical innovator who pioneered the use of ether as anesthesia, the sterilization of surgical tools, and a compassion-based vision for helping the severely deformed, which clashed spectacularly with the sentiments of his time. Brilliant, outspoken, and brazenly handsome, Mütter was flamboyant in every aspect of his life. He wore pink silk suits to perform surgery, added an umlaut to his last name just because he could, and amassed an immense collection of medical oddities that would later form the basis of Philadelphia's Mütter Museum.
Morgenstern, Erin, author. |
Far beneath the surface of the earth, upon the shores of the Starless Sea, there is a labyrinthine collection of tunnels and rooms filled with stories. The entryways that lead to this sanctuary are often hidden, sometimes on forest floors, sometimes in private homes, sometimes in plain sight. But those who seek will find. Their doors have been waiting for them. Zachary Ezra Rawlins is searching for his door, though he does not know it. He follows a silent siren song, an inexplicable knowledge that he is meant for another place. When he discovers a mysterious book in the stacks of his campus library he begins to read, entranced by tales of lovelorn prisoners, lost cities, and nameless acolytes. Suddenly a turn of the page brings Zachary to a story from his own childhood impossibly written in this book that is older than he is. A bee, a key, and a sword emblazoned on the book lead Zachary to two people who will change the course of his life: Mirabel, a fierce, pink-haired painter, and Dorian, a handsome, barefoot man with shifting alliances. These strangers guide Zachary through masquerade party dances and whispered back room stories to the headquarters of a secret society where doorknobs hang from ribbons, and finally through a door conjured from paint to the place he has always yearned for. Amid twisting tunnels filled with books, gilded ballrooms, and wine-dark shores Zachary falls into an intoxicating world soaked in romance and mystery. But a battle is raging over the fate of this place and though there are those who would willingly sacrifice everything to protect it, there are just as many intent on its destruction. As Zachary, Mirabel, and Dorian venture deeper into the space and its histories and myths, searching for answers and each other, a timeless love story unspools, casting a spell of pirates, painters, lovers, liars, and ships that sail upon a Starless Sea.
Victoria Schwab. |
Each body has a story to tell, a life seen in pictures only Librarians can read. The dead are called Histories, and the vast realm in which they rest is the Archive. Da first brought Mackenzie Bishop here four years ago, when she was twelve years old, frightened but determined to prove herself. Now Da is dead, and Mac has grown into what he once was: a ruthless Keeper, tasked with stopping often violent Histories from waking up and getting out. Because of her job, she lies to the people she loves, and she knows fear for what it is: a useful tool for staying alive. Being a Keeper isn't just dangerous—it's a constant reminder of those Mac has lost, Da's death was hard enough, but now that her little brother is gone too, Mac starts to wonder about the boundary between living and dying, sleeping and waking. In the Archive, the dead must never be disturbed. And yet, someone is deliberately altering Histories, erasing essential chapters. Unless Mac can piece together what remains, the Archive itself may crumble and fall.
Hackwith, A. J., author. |
Many years ago, Claire was named Head Librarian of the Unwritten Wing—a neutral space in Hell where all the stories unfinished by their authors reside. Her job consists mainly of repairing and organizing books, but also of keeping an eye on restless stories that risk materializing as characters and escaping the library. When a Hero escapes from his book and goes in search of his author, Claire must track and capture him with the help of former muse and current assistant Brevity and nervous demon courier Leto. But what should have been a simple retrieval goes horrifyingly wrong when the terrifyingly angelic Ramiel attacks them, convinced that they hold the Devil's Bible. The text of the Devil's Bible is a powerful weapon in the power struggle between Heaven and Hell, so it falls to the librarians to find a book with the power to reshape the boundaries between Heaven, Hell ... and Earth.
About