Shared booklist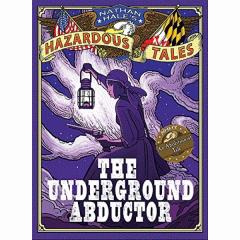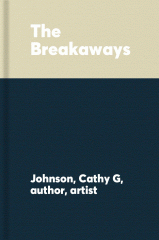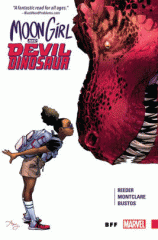 BKLYN BookMatch: Graphic novels with girls who rock
A list of books for tweens that feature Black girl characters.
5 items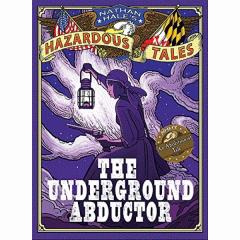 Hale, Nathan, 1976- author, illustrator. | eBook
Araminta Ross was born a slave in Delaware in the early 19th century. Slavery meant that her family could be ripped apart at any time, and that she could be put to work in dangerous places and for abusive people. But north of the Mason-Dixon line, slavery was illegal. If she could run away and make it north without being caught or killed, she'd be free. Facing enormous danger, Araminta made it, and once free, she changed her name to Harriet Tubman. Tubman spent the rest of her life helping slaves run away like she did, every time taking her life in her hands.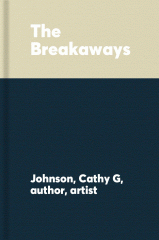 Johnson, Cathy G, author, artist. | eBook
When a popular student encourages her to join the soccer team, Faith signs up even though she has never played the game and learns about loyalty and friendship.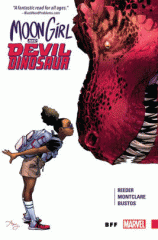 Hadley, Amy Reeder, 1980- | eBook
Lunella Lafayette is a preteen genius who wants to change the world, but lives in fear of the Inhuman genes inside her! Now, Lunella's life is turned upside down when a red-scaled beast is teleported from the prehistoric past to a far-flung future we call...today! Together they're the most Marvelous Team-Up of all -- Moon Girl and Devil Dinosaur! But will they be BFFs forever, or just until DD's dinner time?
Rivera, Lilliam, author. | eBook
In early 1960s Florida, sixteen-year-old Goldie, an aspiring detective at the Crossed Palms Resort Hotel, investigates when a diamond-encrusted swim cap goes missing during the filming of a movie at the resort.
Gill, Joel Christian, author, illustrator. | eBook
"Have you ever been told that you're not enough? That you're not strong enough, tall enough, or fast enough? Bessie was told she was not enough. This book combines an imagined story of Bessie Stringfield as a young girl with historical facts about the real Bessie, a true adventurer and one of the first African-American women to travel solo across the United States on a motorcycle"
About