Shared booklist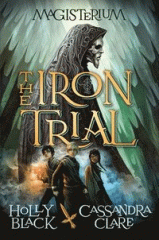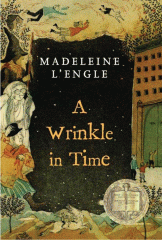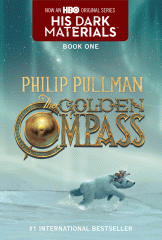 BKLYN BookMatch: Fantastical Adventures but make it YA
This list was created by a librarian with the Brooklyn Public Library for a reader. Would you like your own personalized list of reading suggestions? Visit Bklyn BookMatch, here: www.bklynlibrary.org/bookmatch
10 items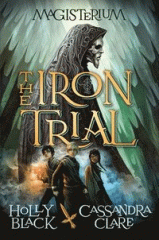 Black, Holly. |
The Magisterium series is a five-book series of fantasy novels, one book for each year of Call's life between twelve and seventeen. All his life, Call has been warned by his father to stay away from magic. To succeed at the Iron Trial and be admitted into the vaunted Magisterium school would bring bad things. But he fails at failing. Only hard work, loyal friends, danger, and a puppy await.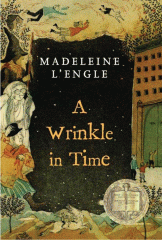 L'Engle, Madeleine. |
The Time Quintet Series It was a dark and stormy night. Out of this wild night, a strange visitor comes to the Murry house and beckons Meg, her brother Charles Wallace, and their friend Calvin O'Keefe on a most dangerous and extraordinary adventure - one that will threaten their lives and our universe.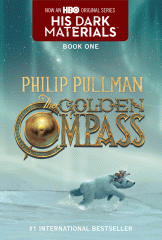 Pullman, Philip, 1946- |
His Dark Materials is an epic trilogy of fantasy novels. It follows the coming of age of two children, Lyra Belacqua and Will Parry, as they wander through a series of parallel universes. Can one small girl make a difference in such great and terrible endeavors? This is Lyra: a savage, a schemer, a liar, and as fierce and true a champion as Roger or Asriel could want--but what Lyra doesn't know is that to help one of them will be to betray the other.
Chima, Cinda Williams. |
The Heir Chronicles Series An epic battle between good and evil... Before he knew about the Roses, 16-year-old Jack lived an unremarkable life in the small Ohio town of Trinity. Only the medicine he has to take daily and the thick scar above his heart set him apart from the other high schoolers. Then one day Jack skips his medicine. Suddenly, he is stronger, fiercer, and more confident than ever before. And it feels great - until he loses control of his own strength and nearly kills another player during soccer team tryouts.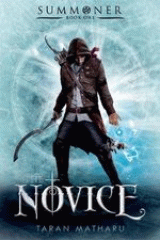 Matharu, Taran, author. |
The Summoner Series When blacksmith apprentice Fletcher discovers that he has the ability to summon demons from another world, he travels to Adept Military Academy. There the gifted are trained in the art of summoning. Fletcher is put through grueling training as a battlemage to fight in the Hominum Empire's war against orcs. He must tread carefully while training alongside children of powerful nobles. The power hungry, those seeking alliances, and the fear of betrayal surround him. Fletcher finds himself caught in the middle of powerful forces, with only his demon Ignatius for help.
Bardugo, Leigh. |
The Shadow and Bone Trilogy Surrounded by enemies, the once-great nation of Ravka has been torn in two by the Shadow Fold, a swath of near impenetrable darkness crawling with monsters who feast on human flesh. Now its fate may rest on the shoulders of one lonely refugee.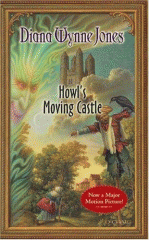 Jones, Diana Wynne. |
Howl's Moving Castle Series Sophie has the great misfortune of being the eldest of three daughters, destined to fail miserably should she ever leave home to seek her fate. But when she unwittingly attracts the ire of the Witch of the Waste, Sophie finds herself under a horrid spell that transforms her into an old lady. Her only chance at breaking it lies in the ever-moving castle in the hills: the Wizard Howl's castle. To untangle the enchantment, Sophie must handle the heartless Howl, strike a bargain with a fire demon, and meet the Witch of the Waste head-on. Along the way, she discovers that there's far more to Howl—and herself—than first meets the eye.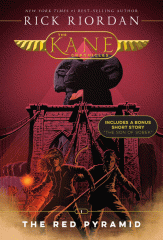 Riordan, Rick. |
The Kane Chronicles Series Since his mother's death six years ago, Carter Kane has been living out of a suitcase, traveling the globe with his father, the brilliant Egyptologist, Dr. Julius Kane. But while Carter's been homeschooled, his younger sister, Sadie, has been living with their grandparents in London. Sadie has just what Carter wants—school friends and a chance at a "normal" life. But Carter has just what Sadie longs for—time with their father. After six years of living apart, the siblings have almost nothing in common. Until now. On Christmas Eve, Sadie and Carter are reunited when their father brings them to the British Museum, with a promise that he's going to "make things right." But all does not go according to plan: Carter and Sadie watch as Julius summons a mysterious figure, who quickly banishes their father and causes a fiery explosion. Soon Carter and Sadie discover that the gods of Ancient Egypt are waking, and the worst of them—Set—has a frightening scheme. To save their father, they must embark on a dangerous journey—a quest that brings them ever closer to the truth about their family and its links to the House of Life, a secret order that has existed since the time of the pharaohs.
Riordan, Rick, author. |
The Trials of Apollo Series. A five-book quest adventure centered on Apollo, in which the god is sentenced by Zeus to life on Earth as a mortal.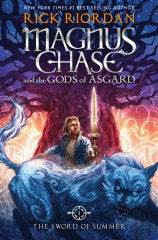 Riordan, Rick, author. |
Magnus Chase and the Gods of Asgard Series. Magnus Chase discovers that he is the son of a Norse god. Magnus Chase has seen his share of trouble. Ever since that terrible night two years ago when his mother told him to run, he has lived alone on the streets of Boston, surviving by his wits, staying one step ahead of the police and the truant officers. One day, Magnus learns that someone else is trying to track him down—his uncle Randolph, a man his mother had always warned him about. When Magnus tries to outmaneuver his uncle, he falls right into his clutches. Randolph starts rambling about Norse history and Magnus's birthright: a weapon that has been lost for thousands of years. The more Randolph talks, the more puzzle pieces fall into place. Stories about the gods of Asgard, wolves, and Doomsday bubble up from Magnus's memory. But he doesn't have time to consider it all before a fire giant attacks the city, forcing him to choose between his own safety and the lives of hundreds of innocents. . . . Sometimes, the only way to start a new life is to die.
About