Shared booklist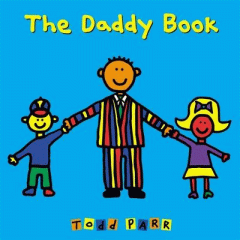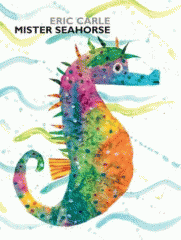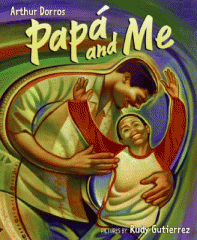 BklynLibrary Picture Books for 'Dad Day' at P.S. 319
At the request of a local elementary school, we have compiled a list of picture books that depict fathers participating in their children's day-to-day activities.
7 items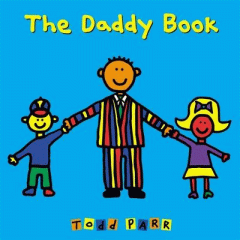 by Todd Parr. |
Presents a variety of fathers, with lots of hair and little hair, making cookies and buying doughnuts, camping out and taking naps, and hugging and kissing their children.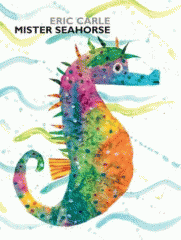 Eric Carle. |
When Mrs. Seahorse lays her eggs, she does it on Mr. Seahorse's belly! She knows he will take good care of them. While he swims waiting for the eggs to hatch, he meets some other underwater fathers caring for their babies: Mr. Tilapia, who carries his babies in his mouth; Mr. Kurtus, who keeps his on his head; and Mr. Catfish, who is baby-sitting his young hatchlings.
Anna McQuinn ; illustrated by Rosalind Beardshaw. |
Lola loves to hear her father read a new library book each night, an activity that spurs her imagination and results in inventive play the next day.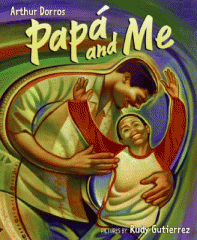 Arthur Dorros ; pictures by Rudy Gutierrez. |
A bilingual boy and his father, who only speaks Spanish, spend a day together sharing stories, laughter, adventure, and hugs.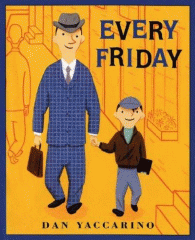 Dan Yaccarino. |
Celebrates the bond between a father and his son as a young boy tells of their special ritual where they stroll through the neighborhood, pay a visit to their favorite local diner, and eat a hot stack of pancakes together--every Friday, rain or shine.
Lenny Hort ; paintings by James E. Ransome. |
Mama's away one night, and her son can't sleep. He tries to relax by counting stars, but the more of them he sees, the more determined he is to count every single one. Then the boy finds that Daddy can't sleep either. Together, the two of them set off on an unforgettable all-night journey of discovery.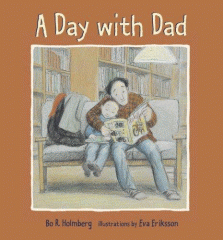 Bo R. Holmberg ; illustrations by Eva Eriksson. |
Tim waits with excitement for a train to bring his father, who lives in another town, then spends an entire day with him, doing all of their favorite things, until it is time for Dad to catch the train home.