Shared booklist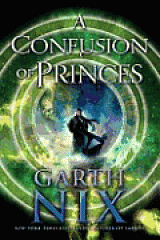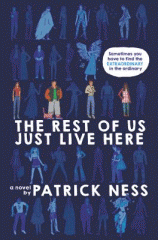 BKLYN BookMatch: YA Sci-Fi/Fantasy, Series and Standalone
This list was created by a librarian with the Brooklyn Public Library for a reader. Would you like your own personalized list of reading suggestions? Visit Bklyn BookMatch here: bklynlibrary.org/bookmatch
5 items
Neal Shusterman. |
In a world where disease has been eliminated, the only way to die is to be randomly killed ('gleaned') by professional reapers ('scythes'). Two teens must compete with each other to become a scythe--a position neither of them wants. Though it sounds grim, this is utopic science fiction at its heart, with a fascinating vision of the future. First in a trilogy of equally excellent books.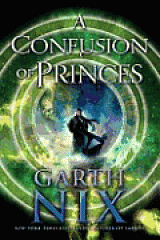 Nix, Garth. | eBook
Superhuman. Immortal. Prince in a Galactic Empire. There has to be a catch.... Khemri learns the minute he becomes a Prince that princes need to be hard to kill--for they are always in danger. Their greatest threat? Other Princes. Every Prince wants to become Emperor and the surest way to do so is to kill, dishonor, or sideline any potential competitor. There are rules, but as Khemri discovers, rules can be bent and even broken. Standalone!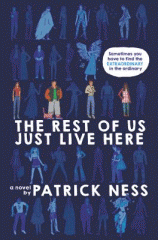 Patrick Ness. |
What if you aren't the Chosen One? The one who's supposed to fight the zombies, or the soul-eating ghosts, or whatever the heck this new thing is, with the blue lights and the death? What if you're like Mikey? Who just wants to graduate and go to prom and maybe finally work up the courage to ask Henna out before someone goes and blows up the high school. Again. Because sometimes there are problems bigger than this week's end of the world, and sometimes you just have to find the extraordinary in your ordinary life. Even if your best friend is worshipped by mountain lions. Standalone.
Munda, Rosaria, author. |
Annie and Lee were just children when a brutal revolution changed their world. Now they are both rising stars in the new regime. Annie's lowborn family was executed by dragonfire, while Lee's aristocratic family was murdered by revolutionaries. Growing up in the same orphanage forged their friendship, and seven years of training have made them rivals for the top position in the dragonriding fleet. But when survivors from the old regime surface, Lee must choose to kill the only family he has left or to betray everything he's come to believe in. And Annie must decide whether to protect the boy she loves, or step up to be the champion her city needs. Standalone (at least currently).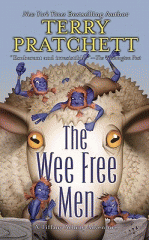 Terry Pratchett. |
A young witch-to-be named Tiffany teams up with the Wee Free Men, a clan of six-inch-high blue men, to rescue her baby brother and ward off a sinister invasion from Fairyland. First in a series of YA books that follows Tiffany as she grows up, which itself is part of the long-running adult Discworld series of novels.