Shared booklist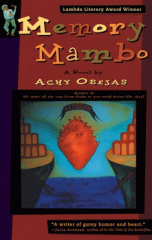 BKLYN BookMatch: Female Cuban Authors
8 items
Obejas, Achy, 1956- |
On New Year's Day, 1959, Alejandra San José was born in Havana, entering the world through the heart of revolution. Fearing the turmoil brewing in Cuba, her parents took Ale and fled to the shores of North America–ending up in Chicago amid a close community of Cuban refugees. As an adult, Ale becomes an interpreter, which takes her back to her homeland for the first time. There, she makes her way back through San José history, uncovering new fragments of truth about the relatives who struggled with their own identities so long ago. For the San Josés, ostensibly Catholics, are actually Jews. They are conversos who converted to Christianity during the Spanish Inquisition. As Alejandra struggles to confront what it is to be Cuban and American, Catholic and Jewish, she translates her father's troubling youthful experiences into the healing language of her own heart.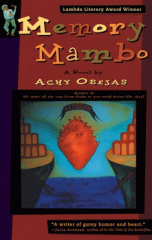 Obejas, Achy, 1956- author. |
Memory Mambo describes the life of Juani Casas, a 25-year-old Cuban-born American lesbian who manages her family's laundromat in Chicago while trying to cope with family, work, love, sex, and the weirdness of North American culture. Achy Obejas's writing is sharp and mordantly funny. She understands perfectly how the romance of exile—from a homeland as well as from heterosexuality—and the mundane reality of everyday life balance one another. Memory Mambo is ultimately very moving in its depiction of what it means to find a new and finally safe sense of home.
Guerra, Wendy, 1970- |
Nadia is young Cuban girl that lives obsessed with the idea of finding her mother who fled Cuba when she was a kid. She'll be in contact with her mother's old friends to obtain any trail about her whereabouts.
Chaviano, Daína, 1957- |
In three intertwined tales, teenaged Ana begins to wonder if her novel is not really a work of fiction, Arlena, the survivor of a starship crash, is stranded on an unknown planet, and the winged, telepathic zhife flee their enemies.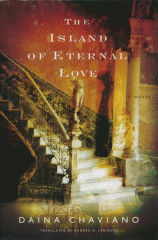 Chaviano, Daína, 1957- |
Cecilia is alone in a city that haunts her. Life in Miami evokes memories of Cuba: a scent in the breeze like the sea at the Malecón; the beat of a clave recalls island evenings when couples danced to forgotten rhythms. Far from her family, her history, and her home, Cecilia seeks refuge in a bar in Little Havana, where a mysterious old woman's fascinating tale keeps her returning night after night. It is a story of three families from opposite corners of the world—from Africa, Spain, and China—that spans more than a century. Within it, a Chinese widow seeks protection for her daughter in her family's idols; an African slave brings the rhythms of her birth to an enchanted island; and a curse dances before the female descendants of a charmed Spanish matriarch, forming the mythic origins of one family's indestructible bond. The connection strengthens with each generation into a legendary, unbreakable love. Under the story's heady sway, Cecilia begins to discover the source of the elusive shadows that plague her and, along with it, a link to the past she cannot shake.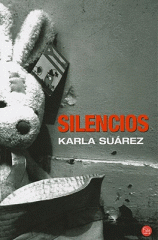 Suárez, Karla, 1969- |
Una historia iniciática sobre el paso de la infancia a la madurez donde una joven, nacida en Cuba después de la Revolución, va tomando conciencia de las mentiras que sostienen la convivencia familiar. En su evolución personal, la protagonista se encuentra con el sexo, la amistad, el amor, el dolor y la pérdida, y poco a poco se va alejando de su familia y se refugia en el aislamiento y el silencio. Un revelador retrato de la realidad cubana, con un lenguaje lúcido y directo y una enorme capacidad de seducción.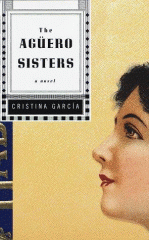 García, Cristina, 1958- |
Reina and Constancia Agüero are Cuban sisters who have been estranged for thirty years. Reina--tall, darkly beautiful, and magnetically sexual--still lives in her homeland. Once a devoted daughter of la revolución, she now basks in the glow of her many admiring suitors, believing only in what she can grasp with her five senses. The pale and very petite Constancia lives in the United States, a beauty expert who sees miracles and portents wherever she looks. After she and her husband retire to Miami, she becomes haunted by the memory of her parents and the unexplained death of her beloved mother so long ago. Told in the stirring voices of their parents, their daughters, and themselves, The Agüero Sisters tells a mesmerizing story about the power of myth to mask, transform, and finally, reveal the truth--as two women move toward an uncertain, long awaited reunion.
About