Shared booklist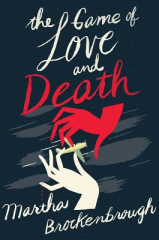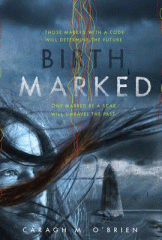 BKLYN BookMatch: Historical Fiction, Read-alikes for Divergent and The Book Thief and more!
This list was made for a patron looking for historical fiction and books similar to The Book Thief by Markus Zusak and Divergent by Veronica Roth. ----- This list was created by a librarian with the Brooklyn Public Library for a reader. Would you like your own personalized list of reading suggestions? Visit Bklyn BookMatch here: www.bklynpubliclibrary.org/bookmatch
9 items
Gary D. Schmidt. |
In 1911, Turner Buckminster hates his new home of Phippsburg, Maine, but things improve when he meets Lizzie Bright Griffin, a girl from a poor, nearby island community founded by former slaves that the town fathers--and Turner's--want to change into a tourist spot.
Kat Ellis. |
When Skylar Rousseau is told that she has been believed to be dead for three months when she has experienced life as usual, she must unravel both the present and the past to solve the mystery of her existence.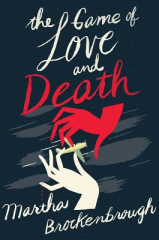 Martha Brockenbrough. |
In Seattle in 1937 two seventeen-year-olds, Henry, who is white, and Flora, who is African-American, become the unwitting pawns in a game played by two immortal figures, Love and Death, where they must choose each other at the end, or one of them will die.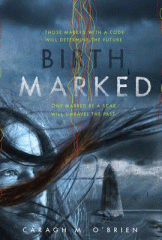 Caragh M. O'Brien. |
In a future world baked dry by the sun and divided into those who live inside the wall and those who live outside it, sixteen-year-old midwife Gaia Stone is forced into a difficult choice when her parents are arrested and taken into the city.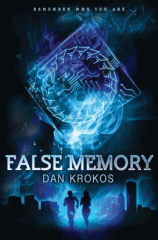 Dan Krokos. |
Soon after seventeen-year-old Miranda awakens with no memory, she discovers that she can release a mysterious energy that incites pure terror in everyone around her except Peter, who tells her she is part of an elite force of genetically-altered teens.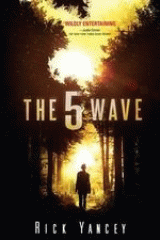 Rick Yancey. |
Cassie Sullivan, the survivor of an alien invasion, must rescue her young brother from the enemy with help from a boy who may be one of them.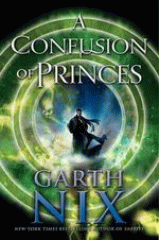 by Garth Nix. |
Battling aliens, space pirates, and competitors, Prince Khemri meets a young woman, named Raine, and learns more than he expected about the hidden workings of a vast, intergalactic Empire, and about himself.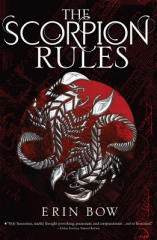 Erin Bow. |
The teenage princess of a future-world Canadian superpower, where royal children are held hostage to keep their countries from waging war, falls in love with an American prince who rebels against the brutal rules governing their existences.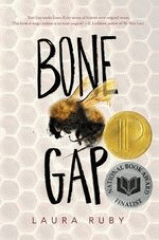 Laura Ruby. |
Eighteen-year-old Finn, an outsider in his quiet Midwestern town, is the only witness to the abduction of town favorite Roza, but his inability to distinguish between faces makes it difficult for him to help with the investigation, and subjects him to even more ridicule and bullying.