Shared booklist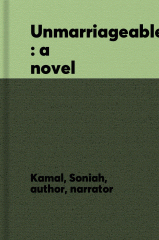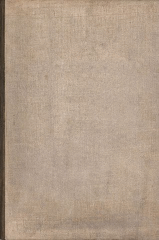 BKLYN BookMatch: Adult Romance Audiobooks
his list was created by a librarian with Brooklyn Public Library for a reader. These titles include adult romance novels in audiobook format. Would you like your own personalized list of reading suggestions? Visit Bklyn BookMatch, here: www.bklynlibrary.org/bookmatch
5 items
Lauren, Christina, author. | EAUDIO
Macy Sorensen is settling into an ambitious if emotionally tepid routine: work hard as a new pediatrics resident, plan her wedding to an older, financially secure man, keep her head down and heart tucked away. But when she runs into Elliot Petropoulos--the first and only love of her life--the careful bubble she's constructed begins to dissolve. Once upon a time, Elliot was Macy's entire world--growing from her gangly teen friend into the man who coaxed her heart open again after the loss of her mother...only to break it on the very night he declared his love for her. Told in alternating timelines between Then and Now, teenage Elliot and Macy grow from friends to much more--spending weekends and lazy summers together in a house outside of San Francisco reading books, sharing favorite words, and talking through their growing pains and triumphs. As adults, they have become strangers to one another until their chance reunion. Although their memories are obscured by the agony of what happened that night so many years ago, Elliot will come to understand the truth behind Macy's decade-long silence, and will have to overcome the past and himself to revive her faith in the possibility of an all-consuming love.
Jimenez, Abby, author. |
Kristen Peterson doesn't do drama, will fight to the death for her friends, and has no room in her life for guys who just don't get her. She's also keeping a big secret: facing a medically necessary procedure that will make it impossible for her to have children.Planning her best friend's wedding is bittersweet for Kristen--especially when she meets the best man, Josh Copeland. He's funny, sexy, never offended by her mile-wide streak of sarcasm, and always one chicken enchilada ahead of her hangry. Even her dog, Stuntman Mike, adores him. The only catch: Josh wants a big family someday. Kristen knows he'd be better off with someone else, but as their attraction grows, it's harder and harder to keep him at arm's length.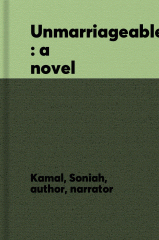 Kamal, Soniah, author, narrator. |
Alys Binat has sworn never to marry--until an encounter with one Mr. Darsee at a wedding makes her reconsider. A scandal and vicious rumor concerning the Binat family have destroyed their fortune and prospects for desirable marriages, but Alys, the second and most practical of the five Binat daughters, has found happiness teaching English literature to schoolgirls. Knowing that many of her students won't make it to graduation before dropping out to marry and have children, Alys teaches them about Jane Austen and her other literary heroes and hopes to inspire the girls to dream of more. When an invitation arrives to the biggest wedding their small town has seen in years, Mrs. Binat, certain that their luck is about to change, excitedly sets to work preparing her daughters to fish for rich, eligible bachelors. On the first night of the festivities, Alys's lovely older sister, Jena, catches the eye of Fahad "Bungles" Bingla, the wildly successful--and single--entrepreneur. But Bungles's friend Valentine Darsee is clearly unimpressed by the Binat family. Alys accidentally overhears his unflattering assessment of her and quickly dismisses him and his snobbish ways. As the days of lavish wedding parties unfold, the Binats wait breathlessly to see if Jena will land a proposal--and Alys begins to realize that Darsee's brusque manner may be hiding a very different man from the one she saw at first glance.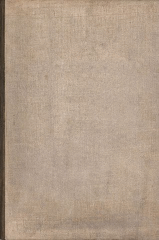 Cole, Alyssa, author. |
Between grad school and multiple jobs, Naledi Smith doesn't have time for fairy tales...or the patience for constant emails claiming she's betrothed to an African prince. Sure. Right. Delete! As a former foster kid, she's learned that the only things she can depend on are herself and the scientific method, and a silly email won't convince her otherwise. Prince Thabiso is the sole heir to the throne of Thesolo, shouldering the hopes of his parents and his people. At the top of their list? His marriage. Ever dutiful, he tracks down his missing betrothed. When Naledi mistakes the prince for a pauper, Thabiso can't resist the chance to experience life--and love--without the burden of his crown. The chemistry between them is instant and irresistible, and their flirty friendship quickly evolves into passionate nights. But when the truth is revealed, can a princess in theory become a princess ever after?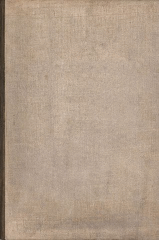 Weatherspoon, Rebekah, author. | eAudiobook
All Dr. Sloan Copeland needed was someone to watch her kids. What she found was the man of her dreams ... After a nasty divorce and a thousand mile move, Dr. Sloan Copeland and her twin daughters are finally getting the hang of their new life in Los Angeles. When their live-in nanny bails with no warning, Sloan is left scrambling to find a competent caretaker to wrangle her smart, sensitive girls. Nothing less will do. Enter Rafe Whitcomb. He's all of those things, not to mention good-natured and one heck of a whiz in the kitchen. He's also tall, and handsome, and bearded, and ripped, and tatted, wrist to neck.It doesn't take long for the Copelands to invite Rafe into their home. Just as quickly, both Sloan and Rafe find themselves succumbing to a heady mutual attraction, neither of them wants to deny. With every minute they spend under the same roof, this working mom can't help but wonder if Rafe can handle all her needs.