Shared booklist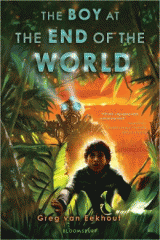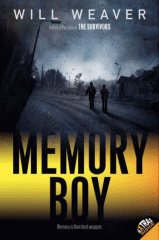 BKLYN BookMatch - Books for a 5th grade fan of The Hunger Games & The Maze Runner
This list was created by a librarian with the Brooklyn Public Library for a reader. Would you like your own personal list of reading suggestions? Visit Bklyn BookMatch, here: www.bklynlibrary.org/bookmatch
13 items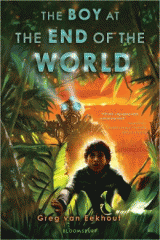 Greg van Eekhout. |
Born half-grown in a world that is being destroyed, Fisher has instinctive knowledge of many things, including that he must avoid the robot that knows his name.
Neal Shusterman. |
When fourteen-year-old Lindsay meets Talon, who lives in the secret Downsider community that evolved in the subterranean passages of the subway built in New York in 1867, she and her new friend try to bridge the differences between their two cultures.
by Lois Lowry. |
Living in a "perfect" world without social ills, a boy approaches the time when he will receive a life assignment from the Elders, but his selection leads him to a mysterious man known as the Giver, who reveals the dark secrets behind the utopian facade.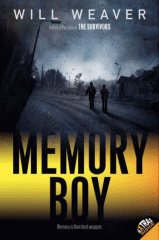 Will Weaver. |
Sixteen-year-old Miles and his family must flee their Minneapolis home and begin a new life in the wilderness after a chain of cataclysmic volcanic explosions creates dangerous conditions in their city.
Margaret Peterson Haddix. |
When thirteen-year-olds Jonah and Chip, who are both adopted, learn they were discovered on a plane that appeared out of nowhere, full of babies with no adults on board, they realize that they have uncovered a mystery involving time travel and two opposing forces, each trying to repair the fabric of time.
Pittacus Lore. |
In rural Ohio, friendships and a beautiful girl prove distracting to a fifteen-year-old who has hidden on Earth for ten years waiting to develop the Legacies, or powers, he will need to rejoin the other six surviving Garde members and fight the Mogadorians who destroyed their planet, Lorien.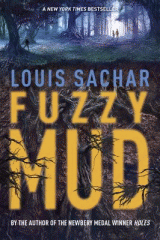 Louis Sachar. |
Two middle-grade kids take a shortcut home from school and discover what looks like fuzzy mud but is actually a substance with the potential to wreak havoc on the entire world.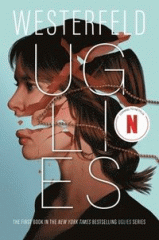 |
The story of teenager Tally Youngblood who rebels against society's enforced conformity, after her newfound friends Shay and David show her the downsides to becoming a "Pretty".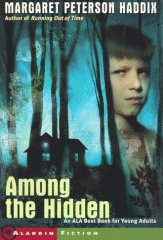 Margaret Peterson Haddix. |
In a future where the Population Police enforce the law limiting a family to only two children, Luke has lived all his twelve years in isolation and fear on his family's farm, until another "third" convinces him that the government is wrong.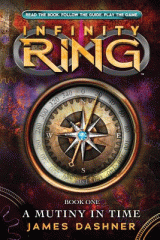 James Dashner. |
Time has gone wrong, and best friends Dak Smyth and Sera Froste, together with the young Hystorian Riq, must use the infinity ring to travel back to one of the Great Breaks--a mutiny on the Santa María--to correct history and defeat the SQ.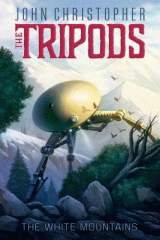 John Christopher. |
Young Will Parker and his companions make a perilous journey toward an outpost of freedom where they hope to escape from the ruling Tripods, who capture mature human beings and make them docile, obedient servants.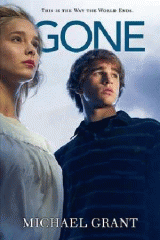 Michael Grant. |
In a small town on the coast of California, everyone over the age of fourteen suddenly disappears, setting up a battle between the remaining town residents and the students from a local private school, as well as those who have "The Power" and are able to perform supernatural feats and those who do not.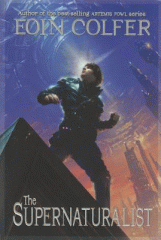 Eoin Colfer. |
In futuristic Satellite City, fourteen-year-old Cosmo Hill escapes from his abusive orphanage and teams up with three other people who share his unusual ability to see supernatural creatures.