Shared booklist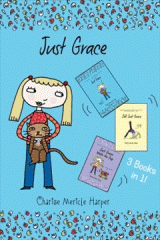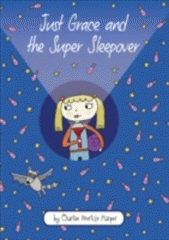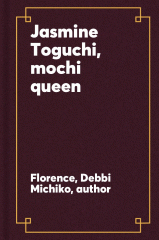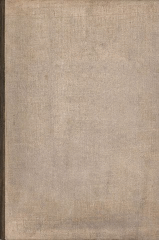 Bklyn BookMatch Upper Elementary Fun Reads
Books similar to Dog Man, Ivy and Bean, the Who Was series, and Dork Diaries, i.e., absorbing, informative, and not too fantastical. This list was created by a librarian with the Brooklyn Public Library for a reader. Would you like your own personalized list of reading suggestions? Visit Bklyn BookMatch here: bklynlibrary.org/bookmatch
9 items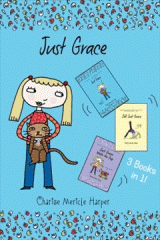 written and illustrated by Charise Mericle Harper. |
Meet third-grader Grace Stewart, who gets stuck with the name "Just Grace" when she tries to distinguish herself from the three other Graces in her class. Grace is plenty different, though. She has a "teeny-tiny superpower," for instance--she can tell if someone is unhappy and often tries to fix it. But sometimes her good intentions backfire... Join Just Grace as she deals with a missing cat, a new neighbor, and more in this delightfully funny three-book compilation.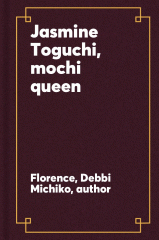 Florence, Debbi Michiko, author. |
Eager to do something her big sister has not done first, Jasmine Toguchi, eight, decides to pound mochi with the men and boys when her family gets together for New Year's.
by Karen English ; illustrated by Laura Freeman. |
When an arrogant new girl comes to school, third-graders and best friends Nikki and Deja decide to form a club that would exclude her but find the results not what they expected.
Holm, Jennifer L., author. |
When Babymouse's art class goes on a field trip to the museum, she decides to test her freedom by exploring the Big City without a chaperone.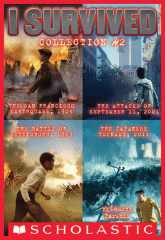 by Lauren Tarshis ; illustrated by Scott Dawson. |
The thrilling first four books in the bestselling I SURVIVED series! Includes I SURVIVED THE SINKING OF THE TITANIC, 1912, I SURVIVED THE SHARK ATTACKS OF 1916, I SURVIVED HURRICAN KATRINA, 2005, and I SURVIVED THE BOMBING OF PEARL HARBOR, 1944.
About