Shared booklist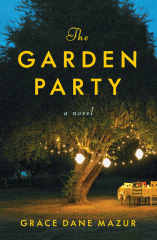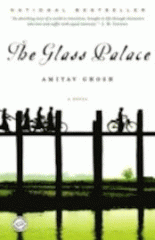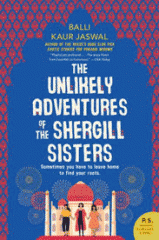 BKLYN BookMatch: For Fans of Kabhi Khushi Kabhie Gham
This list was created by a librarian with Brooklyn Public Library for a reader. The titles on this list feature fiction for fans of Kabhi Khushi Kabhie Gham, featuring large, rich families; Indian families; family love overcoming obstacles; comedy; romance. Would you like your own personalized list of reading suggestions? Visit Bklyn BookMatch, here: www.bklynlibrary.org/bookmatch
7 items
Kevin Kwan. |
When New Yorker Rachel Chu agrees to spend the summer in Singapore with her boyfriend, Nicholas Young, she envisions a humble family home and quality time with the man she hopes to marry. But Nick has failed to give his girlfriend a few key details. One, that his childhood home looks like a palace; two, that he grew up riding in more private planes than cars; and three, that he just happens to be the country's most eligible bachelor. On Nick's arm, Rachel may as well have a target on her back the second she steps off the plane, and soon, her relaxed vacation turns into an obstacle course of old money, new money, nosy relatives, and scheming social climbers.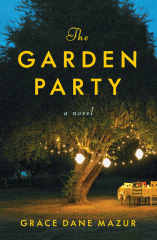 Mazur, Grace Dane, author. |
The Cohens are wildly impractical intellectuals--academics, activists, and artists. The Barlows are Wall Street Journal-reading lawyers steeped in trusts and copyrights, golf and tennis. The two families are reserved with and wary of each other, but tonight, the evening before the wedding that is supposed to unite them, they will attempt to set aside their differences over dinner in the garden. Up and down the dinner table, with its twenty-four (or is it twenty-five?) guests, unions are forming and dissolving while Pindar is trying to figure out whether time is really shaped like baklava, and off in the surrounding forest with its ancient pond different sorts of mischief will lead to a complicated series of fiascoes and miracles before the party is over. Set over the course of a single day and night, Grace Dane Mazur's brilliantly observed novel weaves an irresistible portrayal of miscommunication, secrets, and the power of love.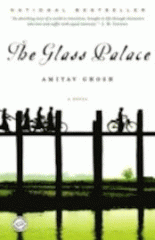 Amitav Ghosh. |
Set in Burma during the British invasion of 1885, this masterly novel tells the story of Rajkumar, a poor boy lifted on the tides of political and social chaos, who goes on to create an empire in the Burmese teak forest. When soldiers force the royal family out of the Glass Palace and into exile, Rajkumar befriends Dolly, a young woman in the court of the Burmese Queen, whose love will shape his life. He cannot forget her, and years later, as a rich man, he goes in search of her. The struggles that have made Burma, India, and Malaya the places they are today are illuminated in this wonderful novel by the writer Chitra Divakaruni calls "a master storyteller."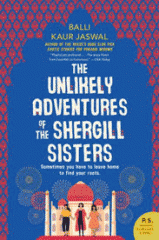 Jaswal, Balli Kaur, author. |
The British-born Punjabi Shergill sisters—Rajni, Jezmeen, and Shirina—were never close and barely got along growing up, and now as adults, have grown even further apart. On her deathbed, their mother voices one last wish: that her daughters will make a pilgrimage together to the Golden Temple in Amritsar to carry out her final rites. Arriving in India, these sisters will make unexpected discoveries about themselves, their mother, and their lives—and learn the real story behind the trip Rajni took with their Mother long ago—a momentous journey that resulted in Mum never being able to return to India again. Powerful, emotionally evocative, and wonderfully atmospheric, The Unlikely Adventures of the Shergill Sisters is a charming and thoughtful story that illuminates the bonds of family, sisterhood, and heritage that tether us despite our differences. Funny and heartbreaking, it is a reminder of the truly important things we must treasure in our lives.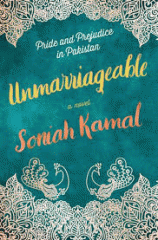 Kamal, Soniah, author. |
A scandal and vicious rumor concerning the Binat family have destroyed their fortune and prospects for desirable marriages, but Alys, the second and most practical of the five Binat daughters, has found happiness teaching English literature to schoolgirls. When an invitation arrives to the biggest wedding their small town has seen in years, Mrs. Binat, certain that their luck is about to change, excitedly sets to work preparing her daughters to fish for rich, eligible bachelors. On the first night of the festivities, Alys's lovely older sister, Jena, catches the eye of Fahad "Bungles" Bingla, the wildly successful—and single—entrepreneur. But Bungles's friend Valentine Darsee is clearly unimpressed by the Binat family. Told with wry wit and colorful prose, Unmarriageable is a charming update on Jane Austen's beloved novel and an exhilarating exploration of love, marriage, class, and sisterhood.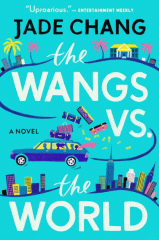 Jade Chang. |
Charles Wang, a brash, lovable businessman who built a cosmetics empire and made a fortune, has just lost everything in the financial crisis. So he rounds up two of his children from schools that he can no longer afford and packs them into the only car that wasn't repossessed. Together with their wealth-addicted stepmother, Barbra, they head on a cross-country journey from their foreclosed Bel-Air home to the Upstate New York retreat of the eldest Wang daughter, Saina. "Highly entertaining" (BuzzFeed), this "fresh Little Miss Sunshine" (Vanity Fair) is a "compassionate and bright-eyed novel" (New York Times Book Review), an epic family saga, and a new look at what it means to belong in America. "When the Wangs take the world, we all benefit" (USA Today).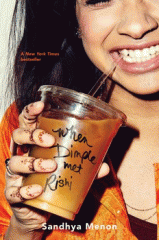 Menon, Sandhya, author. |
Dimple Shah has it all figured out. With graduation behind her, she's more than ready for a break from her family, from Mamma's inexplicable obsession with her finding the "Ideal Indian Husband." Ugh. Rishi Patel is a hopeless romantic. So when his parents tell him that his future wife will be attending the same summer program as him—wherein he'll have to woo her—he's totally on board. Because as silly as it sounds to most people in his life, Rishi wants to be arranged, believes in the power of tradition, stability, and being a part of something much bigger than himself. Dimple and Rishi may think they have each other figured out. But when opposites clash, love works hard to prove itself in the most unexpected ways.
About