Shared booklist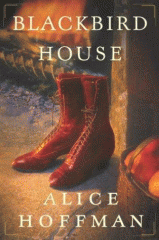 BKLYN BookMatch: Books for fans of Diana Gabaldon and Ken Follett!
This list was created by a librarian with the Brooklyn Public Library for a reader. Would you like your own personalized list of reading suggestions? Visit Bklyn BookMatch here: www.bklynpubliclibrary.org/bookmatch
6 items
Alexandra Bracken. |
In one devastating night, violin prodigy Etta Spencer loses everything she knows and loves. Thrust into an unfamiliar world by a stranger with a dangerous agenda, Etta is certain of only one thing: she has traveled not just miles, but years from home. And she's inherited a legacy she knows nothing about from a family whose existence she's never heard of. Until now.
Anya Seton. |
This fiercely beautiful novel tells the true story of Charles Radcliffe, a Catholic nobleman who joined the short-lived Jacobite rebellion of 1715, and of Jenny, his daughter by a secret marriage. Set in the Northumbrian wilds, teeming London, and colonial Virginia--where Jenny eventually settled on the estate of the famous William Byrd of Westover--Jenny's story reveals one young woman's loyalty, passion, and courage as she struggles in a life divided between the Old World and the New. Miss Seton's narrative is richly buttressed with the results of scrupulous research on the personages and the period
Robert Harris. |
January 1895. On a freezing morning in the heart of Paris, an army officer, Georges Picquart, witnesses a convicted spy, Captain Alfred Dreyfus, being publicly humiliated in front of twenty thousand spectators baying 'Death to the Jew!' The officer is rewarded with promotion: Picquart is made the French army's youngest colonel and put in command of 'the Statistical Section'--the shadowy intelligence unit that tracked down Dreyfus. The spy, meanwhile, is given a punishment of medieval cruelty: Dreyfus is shipped off to a lifetime of solitary confinement on Devil's Island--unable to speak to anyone, not even his guards, his case seems closed forever. But gradually Picquart comes to believe there is something rotten at the heart of the Statistical Section.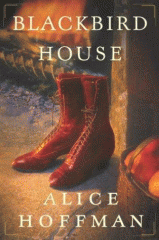 Alice Hoffman. |
An evocative, episodic novel by the author of Practical Magic presents a series of interlinking stories that capture the lives and fortunes of the various occupants of an old Massachusetts house over the course of two centuries.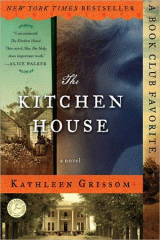 Kathleen Grissom. |
Working as an indentured servant alongside slaves on a tobacco plantation, Lavinia, a 7-year-old Irish orphan with no memory of her past, finds her light skin and situation placing her between two very different worlds that test her loyalties.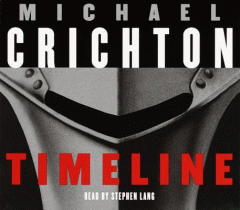 Michael Crichton. |
TIMELINE opens on the threshold of the 21st century in a world of exploding advances on the frontiers of technology. Information moves instantly, and any moment of the past can be actualized. Historians can enter, literally, life in fourteenth century feudal France. Not since JURASSIC PARK has Michael Crichton given us such a magnificent adventure. Here, he combines a science of the future with the complex realities of the medieval past. In a heart-stopping narrative, TIMELINE carries us into a realm of unexpected suspense and danger, overturning our most basic ideas of what is possible.