Shared booklist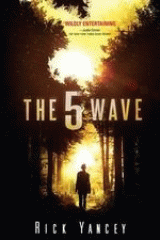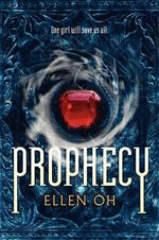 BKLYN Bookmatch: Books for fans of Erin Bow, Rainbow Rowell, Gail Carriger and More!
This list was created by a librarian with the Brooklyn Public Library for a reader. Would you like your own personalized list of reading suggestions? Visit Bklyn BookMatch here: www.bklynpubliclibrary.org/bookmatch
13 items
Garth Nix. |
Having lived safely outside the walls of the Old Kingdom her entire life, Sabriel must now enter into the world of the Dead and the land of Free Magic in order to save her missing father from a horrible fate.
Sarah Zettel. |
On the day in 1935 when her mother vanishes during the worst dust storm ever recorded in Kansas, Callie learns that she is not actually a human being.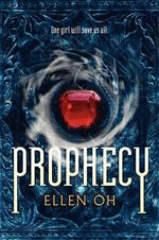 Ellen Oh. |
A demon slayer, the only female warrior in the King's army, must battle demon soldiers, an evil shaman, and the Demon Lord to find the lost ruby of the Dragon King's prophecy and save her kingdom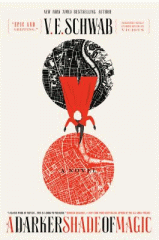 V. E. Schwab. |
Kell is one of the last Travelers--magicians with a rare, coveted ability to travel between parallel universes--as such, he can choose where he lands. There's Grey London, dirty and boring, without any magic, ruled by a mad King George. Then there's Red London, where life and magic are revered, and the Maresh Dynasty presides over a flourishing empire. White London, ruled by whoever has murdered their way to the throne--a place where people fight to control magic, and the magic fights back, draining the city to its very bones. And once upon a time, there was Black London...but no one speaks of that now.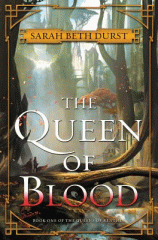 Sarah Beth Durst. |
In Renthia, everything has a spirit: the willow tree with leaves that kiss the pond, the stream that feeds the river. But the spirits of the land want to rid it of all humans. The queen is the only woman who stands between the spirits and the end of humankind, and no matter how strong or good the queen is, the threat of danger always looms. And so, Daleina is one of the young women chosen and trained as heirs to the throne.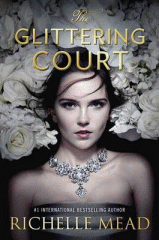 Richelle Mead. |
For a select group of girls, the Glittering Court offers a shot at a life theyve only ever dreamed of, one of luxury, glamour, and leisure. To high-born Adelaide, whose wealthy family is forcing her into a loveless marriage, the Glittering Court represents something else: the chance to chart her own destiny, and adventure in an unspoiled, prosperous new land across the sea.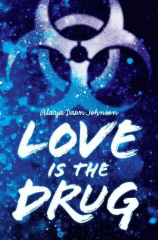 Alaya Dawn Johnson. |
Emily Bird is an African American high school senior in Washington D.C., member of a privileged medical family, on the verge of college and the edge of the drug culture, and not really sure which way she will go--then one day she wakes up in the hospital with no memory of what happened.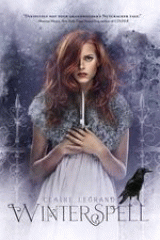 Claire Legrand. |
To find her abducted father and keep her sister safe from the lecherous politicians of 1899 New York City, seventeen-year-old Clara must journey to the wintry kingdom of Cane, where Anise, queen of the faeries, has ousted the royal family in favor of her own totalitarian, anti-human regime.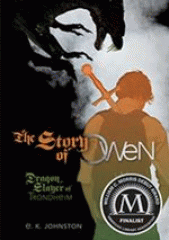 E. K. Johnston. |
In an alternate world where industrialization has caused many species of carbon-eating dragons to thrive, Owen, a slayer being trained by his famous father and aunt, and Siobahn, his bard, face a dragon infestation near their small town in Canada.
Sarah Rees Brennan. |
In this near-future retelling of the Dickens classic "A Tale of Two Cities," a deadly revolution breaks out in a New York City divided by light and dark magic.
written by Scott Westerfeld ; illustrated by Keith Thompson. |
In an alternate 1914 Europe, fifteen-year-old Austrian Prince Alek, on the run from the Clanker Powers who are attempting to take over the globe using mechanical machinery, forms an uneasy alliance with Deryn who, disguised as a boy to join the British Air Service, is learning to fly genetically-engineered beasts.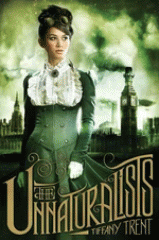 Tiffany Trent. |
Vespa Nyx wants nothing more than to spend the rest of her life cataloging Unnatural creatures in her father's museum, but as she gets older, the requirement to become a lady and find a husband is looming large over her. Syrus Reed's Tinker family has always served and revered the Unnaturals from afar, but when his family is captured for refinery slaves, he finds that his fate may be bound up with Vespa's--and with the Unnaturals. As the danger grows, Vespa and Syrus find themselves in a tightening web of deception and intrigue. At stake may be the fate of New London--and the world.