Shared booklist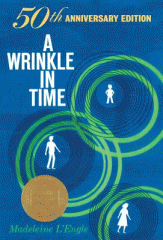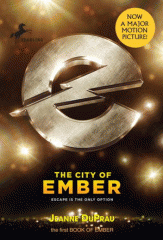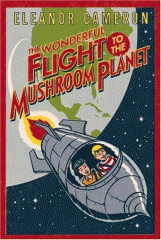 SF for Bryan and Amelia
Recommendations from a team of children's librarians and avid readers.
8 items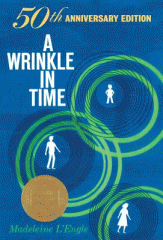 Madeleine L'Engle ; [introduction by Katherine Paterson ; afterword by Charlotte Jones]. |
Meg and Charles Wallace set out with their friend Calvin in a search for their father. His top secret job as a physicist for the government has taken him away and the children search through time and space to find him.
by Adam Rex. |
In the chaotic turmoil that follows the Boov invasion of Earth, eleven-year-old Gratuity Tucci finds herself driving her mother's car to Florida, where all of the humans are being relocated, with her cat and a renegade extraterrestrial named J. Lo as her copilots.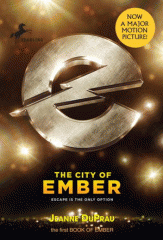 Jeanne DuPrau. |
In the year 241, twelve-year-old Lina trades jobs on Assignment Day to be a Messenger to run to new places in her decaying but beloved city, perhaps even to glimpse Unknown Regions.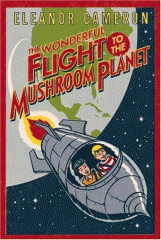 by Eleanor Cameron. |
A mystery man inspires two boys to build a space ship which takes them to the planet of Basidium to help the Mushroom people.
Roald Dahl ; illustrated by Quentin Blake. |
Taking up where Charlie and the chocolate factory left off, Charlie, his family, and Mr. Wonka find themselves launched into space in the Great Glass Elevator.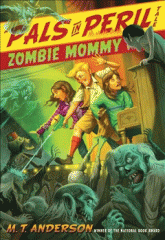 M.T. Anderson ; illustrations by Kurt Cyrus. |
Lily Gefelty and her friends Katie, Jasper, and Drgnan Pghlik face killer tarantulas and teenaged vampires when they try to rescue Lily's mother, who has been possessed by a menacing zombie that wants to take over the world.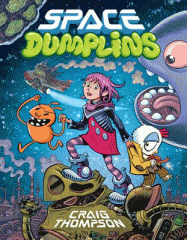 Craig Thompson with color by Dave Stewart. |
Violet Marlocke sets out with a group of misfit friends on an outer space mission to save her father who has gone missing during a hazardous job, leading them all into an adventure filled with aliens and spaceships.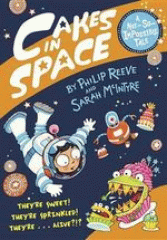 by Philip Reeve and Sarah McIntyre. |
When ten-year-old Astra and her family move to a new planet, she must save the spaceship and its crew from man-eating cakes, aliens, and more.
About