Shared booklist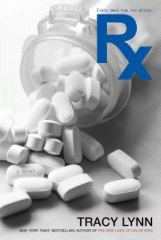 BKLYN BookMatch Adult/YA Drug Abuse
This list was created by a librarian with the Brooklyn Public Library for a reader. Would you like your own personalized list of reading suggestions? Visit Bklyn BookMatch here: bklynlibrary.org/bookmatch
13 items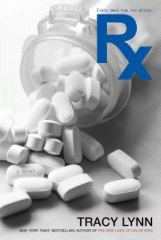 Tracy Lynn. |
Thyme Gilcrest uses a friend's Ritalin to help her get through crunch time at school and develops a full-blown addiction, becoming the ringleader for a prescription drug trade in her circle of overachieving friends.
Author anonymous. |
A novel in diary form of a fifteen-year-old girl's journey from a secure middle class family to the nightmare world of drug addiction, hustlers, and dealers.
David Simon and Edward Burns. |
Traces a year in the lives of two drug-addicted adults and their teenage son in Baltimore's inner city.
Walter Dean Myers. |
A visit to his Harlem neighborhood and the discovery that the girl he loves is using drugs give sixteen-year-old Anthony Witherspoon a new perspective both on his home and on his life at a Connecticut prep school.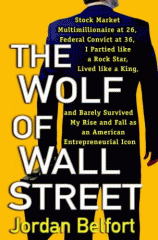 Jordan Belfort. |
The former head of the notorious investment firm Stratton Oakmont describes the rise and fall of his financial empire, his life of jet-setting glamour and excess, and the scandal that destroyed his empire, sent him to prison, and led to a near-fatal brush with drug abuse.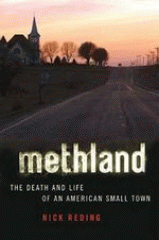 Nick Reding. |
Traces the efforts of a small Iowa community to counter the pervasiveness of crystal methamphetamine, in an account that offers insight into the drug's appeal while chronicling the author's visits with the town's doctor, the local prosecutor, and a long-time addict.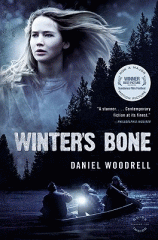 Daniel Woodrell. |
In the poverty-stricken hills of the Ozarks, Rees Dolly, 17, struggles daily to care for her two brothers and an ill mother. When she learns that her absent father, a meth addict, has put up the family home as bond, she embarks on a dangerous search to find him and bring him home for an upcoming court date.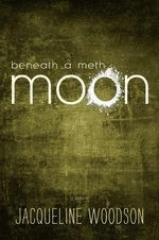 Jacqueline Woodson. |
After losing her mother and grandmother during Hurricane Katrina, Laurel moves to another town and becomes a methamphetamine addict.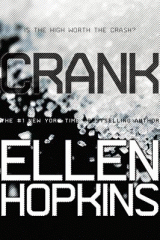 Ellen Hopkins. |
Kristina Snow is the perfect daughter, but she meets a boy who introduces her to drugs and becomes a very different person, struggling to control her life and her mind.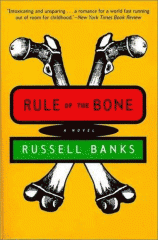 Russell Banks. |
Slipping into the dangerous world of drugs and petty theft as a means of rebelling against an abusive home life, Chappie takes on a new identity and encounters a host of characters, including a sexually victimized young girl.
Irvine Welsh. |
Explores the life of a group of rude boys, junkies, and nutters in Edinburgh.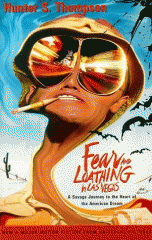 by Hunter S. Thompson ; illustrated by Ralph Steadman. |
Records the experiences of a free-lance writer who embarked on a zany journey into the drug culture.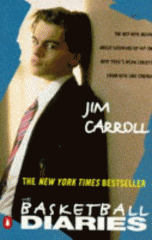 Jim Carroll. |
Written between the ages of twelve and fifteen, this diary tells the story of Jim Carroll, a kid growing up stealing, hustling, getting high, playing basketball, and trying to find something pure on the streets of New York.