Shared booklist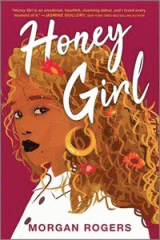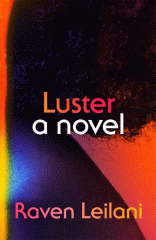 BKLYN BookMatch: Adult Fiction Similar to An American Marriage, Pizza Girl, Severance and Nothing to See Here
For adult readers looking for fiction similar to The Children's Bible, An American Marriage, Pizza Girl, Severance (Ling Ma), Nothing to See Here, The Friend, Piranesi, Baron in the Trees, The Dutch House and books by Jacqueline Woodson. This list was created by a librarian with the Brooklyn Public Library for a reader. Would you like your own personalized list of reading suggestions? Visit BKLYN BookMatch here: bklynlibrary.org/bookmatch
5 items
Bennett, Brit, author. | Book
The Vignes twin sisters will always be identical. But after growing up together in a small, southern black community and running away at age sixteen, it's not just the shape of their daily lives that is different as adults, it's everything: their families, their communities, their racial identities. Ten years later, one sister lives with her black daughter in the same southern town she once tried to escape. The other secretly passes for white, and her white husband knows nothing of her past. Still, even separated by so many miles and just as many lies, the fates of the twins remain intertwined. What will happen to the next generation, when their own daughters' storylines intersect?
Taylor Jenkins Reid. |
Aging and reclusive Hollywood movie icon Evelyn Hugo is finally ready to tell the truth about her glamorous and scandalous life, and chooses unknown magazine reporter Monique Grant for the job. Summoned to Evelyn's Upper East Side apartment, Monique listens as Evelyn unfurls her story: from making her way to Los Angeles in the 1950s to her decision to leave show business in the late 80s, and, of course, the seven husbands along the way. Monique begins to feel a very a real connection to the actress, but as Evelyn's story catches up with the present it becomes clear that her life intersects with Monique's own in tragic and irreversible ways.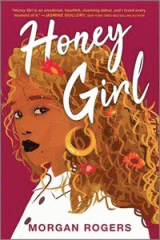 Rogers, Morgan (Morgan A.), author. | Book
With her newly completed PhD in astronomy in hand, 28-year-old Grace Porter goes on a girls' trip to Vegas to celebrate. She is not the kind of person who goes to Vegas and gets drunkenly married to a woman whose name she doesn't know, until she does exactly that. This one moment of departure from her stern ex-military father's plans for her life has Grace wondering why she doesn't feel more fulfilled from completing her degree. Staggering under the weight of her parent's expectations, Grace flees her home in Portland for a summer in New York with the wife she barely knows. In New York, she's able to ignore all the constant questions about her future plans and falls hard for her creative and beautiful wife, Yuki Yamamoto. But when reality comes crashing in, Grace must face what she's been running from all along, the fears that make us human, the family scars that need to heal and the longing for connection, especially when navigating the messiness of adulthood.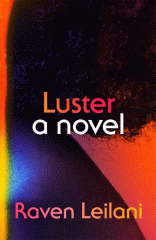 Leilani, Raven, author. | Book
No one wants what no one wants. And how do we even know what we want? How do we know we're ready to take it? Edie is stumbling her way through her twenties--sharing a subpar apartment in Bushwick, clocking in and out of her admin job, making a series of inappropriate sexual choices. She is also haltingly, fitfully giving heat and air to the art that simmers inside her. And then she meets Eric, a digital archivist with a family in New Jersey, including an autopsist wife who has agreed to an open marriage--with rules . As if navigating the constantly shifting landscapes of contemporary sexual manners and racial politics weren't hard enough, Edie finds herself unemployed and invited into Eric's home--though not by Eric. She becomes a hesitant ally to his wife and a de facto role model to his adopted daughter. Edie may be the only black woman young Akila knows.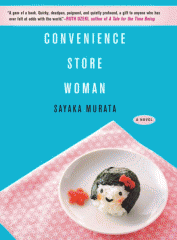 Murata, Sayaka, 1979- author. | PRINTED MATL
Keiko Furukura had always been considered a strange child, and her parents always worried how she would get on in the real world, so when she takes on a job in a convenience store while at university, they are delighted for her. For her part, in the convenience store she finds a predictable world mandated by the store manual, which dictates how the workers should act and what they should say, and she copies her coworkers' style of dress and speech patterns so that she can play the part of a normal person. However, eighteen years later, at age 36, she is still in the same job, has never had a boyfriend, and has only few friends. She feels comfortable in her life, but is aware that she is not living up to society's expectations and causing her family to worry about her. When a similarly alienated but cynical and bitter young man comes to work in the store, he will upset Keiko's contented stasis--but will it be for the better?