Shared booklist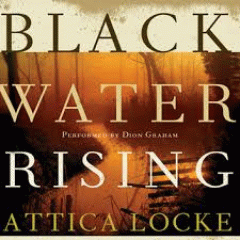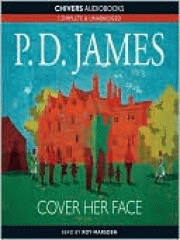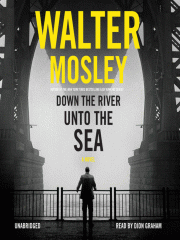 BKLYN BookMatch: Audiobooks for Fans of John Grisham & Peter Lovesey
This list was created by a librarian with the Brooklyn Public Library for a fan of John Grisham, Peter Lovesey, and legal thrillers. Would you like your own personalized list of reading suggestions? Visit Bklyn BookMatch here: bklynlibrary.org/bookmatch
5 items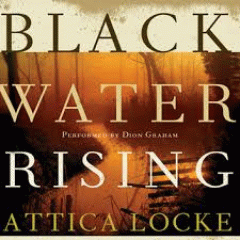 Locke, Attica, author. |
Jay Porter is hardly the lawyer he set out to be. His most promising client is a low-rent call girl, and he runs his fledgling law practice out of a dingy strip mall. But he's long since made peace with his path to the American Dream, carefully tucking away his darkest sins: the guns, the FBI file, the trial that nearly destroyed him. Houston, Texas, 1981. It's here that Jay believes he can make a fresh start. That is, until the night he impulsively saves a drowning woman's life – and opens a Pandora's Box. Her secrets put Jay in danger, ensnaring him in a murder investigation that could cost him his practice, his family, and even his life. But before he can get to the bottom of a tangled mystery that reaches into the upper echelons of Houston's corporate powerbrokers, Jay must confront the demons of his past. With intelligent writing that captures the reader from the first scene through an exhilarating climax, Black Water Rising marks the arrival of an electrifying new talent.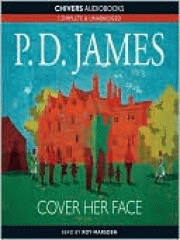 P.D. James. |
Headstrong and beautiful, the young housemaid Sally Jupp is put rudely in her place, strangled in her bed behind a bolted door. Coolly brilliant policeman Adam Dalgliesh of Scotland Yard must find her killer among a houseful of suspects, most of whom had very good reason to wish her ill. Cover Her Face is P. D. James's electric debut novel, an ingeniously plotted mystery that immediately placed her among the masters of suspense.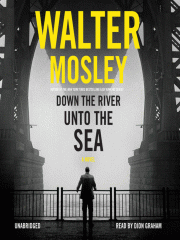 Mosley, Walter. | EAUDIO
Joe King Oliver was one of the NYPD's finest investigators, until, dispatched to arrest a well-heeled car thief, he is framed for assault by his enemies within the NYPD, a charge which lands him in solitary at Rikers Island. A decade later, King is a private detective, running his agency with the help of his teenage daughter, Aja-Denise. Broken by the brutality he suffered and committed in equal measure while behind bars, his work and his daughter are the only light in his solitary life. When he receives a card in the mail from the woman who admits she was paid to frame him those years ago, King realizes that he has no choice but to take his own case: figuring out who on the force wanted him disposed of--and why. Joined by Melquarth Frost, a brilliant sociopath, our hero must beat dirty cops and dirtier bankers, craven lawyers, and above all keep his daughter far from the underworld in which he works.
Smith, Dwayne, author. | EAUDIO
Martin Grey, a smart, talented black lawyer working out of a storefront in Queens, becomes friendly with a group of some of the most powerful, wealthy, and esteemed black men in America. They invite him for a weekend away from it all—no wives, no cell phones, no talk of business. But far from home and cut off from everyone he loves, he discovers a disturbing secret that challenges some of his deepest convictions. Martin finds out that his glittering new friends are part of a secret society dedicated to the preservation of the institution of slavery—but this time around, the black men are called "Master." Joining them seems to guarantee a future without limits; rebuking them almost certainly guarantees his death. Trapped inside a picture-perfect, make-believe world that is home to a frightening reality, Martin must find a way out that will allow him to stay alive without becoming the very thing he hates.
Scottoline, Lisa, author. |
Twenty years ago, in an upscale suburb of Philadelphia, four teenagers spent a summer as closest friends: drinking, sharing secrets, testing boundaries. When a new boy looked to join them, they decided to pull a prank on him, convincing him to play Russian roulette as an initiation into their group. They secretly planned to leave the gun unloaded—but what happened next would change each of them forever. Now three of the four reunite for the first time since that horrible summer. The guilt—and the lingering question about who loaded the gun—drove them apart. But after one of the group apparently commits suicide with a gun, their old secrets come roaring back. One of them is going to figure out if the new suicide is what it seems, and if it connects to the events of that long-ago summer. Someone knows exactly what happened—but who? And how far will they go to keep their secrets buried?
About