Shared booklist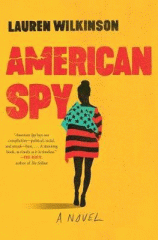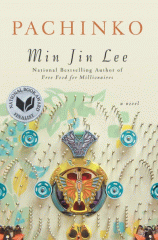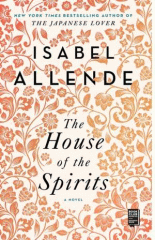 BKLYN BookMatch: BIPOC Family Sagas & Mystery/Detective Novels
For readers who enjoy diverse family sagas and mysteries/detective fiction. This list was created by a librarian with the Brooklyn Public Library for a reader. Would you like your own personalized list of reading suggestions? Visit BKLYN BookMatch here: bklynlibrary.org/bookmatch
5 items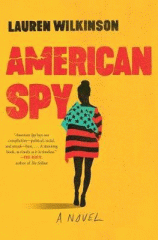 Wilkinson, Lauren | PRINTED MATL
1986, the heart of the Cold War. A young black woman working in an old boys' club, Marie Mitchell's FBI career has stalled out and her days are filled with monotonous paperwork. Given the opportunity to join a task force aimed at undermining Thomas Sankara, the charismatic revolutionary president of Burkina Faso whose Communist ideology has made him a target for American intervention, she says yes. In the year that follows Marie observes Sankara, seduces him-- and has a hand in the coup that will bring him down. But doing so will change everything she believes about what it means to be a spy, a lover, a sister, and a good American.
Locke, Attica | PRINTED MATL
When it comes to law and order, East Texas plays by its own rules — a fact that Darren Mathews, a black Texas Ranger, knows all too well. Deeply ambivalent about growing up black in the lone star state, he was the first in his family to get as far away from Texas as he could. Until duty called him home. When his allegiance to his roots puts his job in jeopardy, he travels up Highway 59 to the small town of Lark, where two murders — a black lawyer from Chicago and a local white woman — have stirred up a hornet's nest of resentment.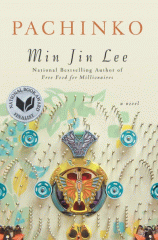 Min Jin Lee. |
Follows one Korean family through the generations, beginning in early 1900s Korea with Sunja, the prized daughter of a poor yet proud family, whose unplanned pregnancy threatens to shame them all. Deserted by her lover, Sunja is saved when a young tubercular minister offers to marry and bring her to Japan. So begins a sweeping saga of an exceptional family in exile from its homeland and caught in the indifferent arc of history. Through desperate struggles and hard-won triumphs, its members are bound together by deep roots as they face enduring questions of faith, family, and identity.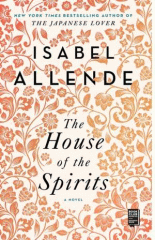 Isabel Allende ; translated from the Spanish by Magda Bogin. |
Allende brings to life the triumphs and tragedies of three generations of the Trueba family. The patriarch Esteban is a volatile, proud man whose voracious pursuit of political power is tempered only by his love for his delicate wife, Clara, a woman with a mystical connection to the spirit world. When their daughter Blanca embarks on a forbidden love affair in defiance of her implacable father, the result is an unexpected gift to Esteban: his adored granddaughter Alba, a beautiful and strong-willed child who will lead her family and her country into a revolutionary future.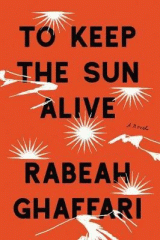 Ghaffari, Rabeah | PRINTED MATL
The year is 1979. The Iranian Revolution is just around the corner. In the northeastern city of Naishapur, a retired judge and his wife, BibiKhanoom, continue to run their ancient family orchard, growing apples, plums, peaches, and sour cherries. The days here are marked by long, elaborate lunches on the terrace where the judge and his wife mediate disputes between aunts, uncles, nieces, and nephews that foreshadow the looming national crisis to come. Will the monarchy survive the revolutionary tide gathering across the country? Will the judge's brother, a powerful cleric, take political control of the town or remain only a religious leader? And yet, life goes on. Bibi-Khanoom's grandniece secretly falls in love with the judge's grandnephew and dreams of a career on the stage. His other grandnephew withers away on opium dreams. A widowed father longs for a life in Europe. A strained marriage slowly unravels. The orchard trees bloom and fruit as the streets in the capital grow violent. And a once-in-a-lifetime solar eclipse, set to occur on one of the holiest days of year, finally causes the family--and the country--to break.