Shared booklist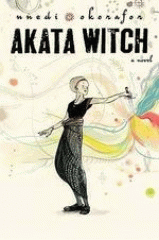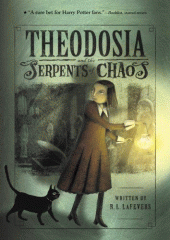 BKLYN BookMatch: Read-a-Likes for Harry Potter, The Giver and Wondla!
This list was made for a patron who is a fan of The Giver by Lois Lowry, Harry Potter by J. K. Rowling and The Search for Wondla by Tony DiTerlizzi. ---- This list was created by a librarian with the Brooklyn Public Library for a reader who wants to try new genres. Would you like your own personalized list of reading suggestions? Visit Bklyn BookMatch here: www.bklynpubliclibrary.org/bookmatch
7 items
Jennifer A. Nielsen. |
In the country of Carthya, a devious nobleman engages four orphans in a brutal competition to be selected to impersonate the king's long-missing son in an effort to avoid a civil war.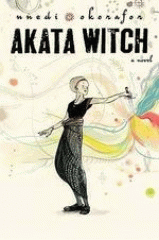 Nnedi Okorafor. |
Twelve-year-old Sunny Nwazue, an American-born albino child of Nigerian parents, moves with her family back to Nigeria, where she learns that she has latent magical powers which she and three similarly gifted friends use to catch a serial killer.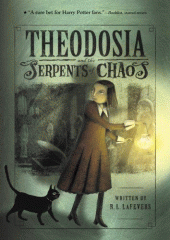 R.L. La Fevers ; illustrated by Yoko Tanaka. |
Twelve-year-old Theo uses arcane knowledge and her own special talent when she encounters two secret societies, one sworn to protect the world from ancient Egyptian magic and one planning to harness it to bring chaos to the world, both of which want a valuable artifact stolen from the London museum for which her parents work.
Angie Sage ; illustrations by Mark Zug. |
After learning that she is the Princess, Jenna is whisked from her home and carried toward safety by the Extraordinary Wizard, those she always believed were her father and brother, and a young guard known only as Boy 412--pursued by agents of those who killed her mother ten years earlier.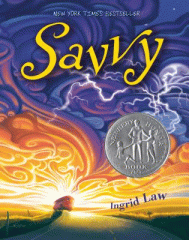 by Ingrid Law. |
The adventures of Mibs Beaumont, whose thirteenth birthday has revealed her "savvy"--a magical power unique to each member of her family--just as her father is injured in a terrible accident.
Garth Nix. |
Sent to a boarding school in Ancelstierre as a young child, Sabriel has had little experience with the random power of Free Magic or the Dead who refuse to stay dead in the Old Kingdom. But during her final semester, her father, the Abhorsen, goes missing, and Sabriel knows she must enter the Old Kingdom to find him.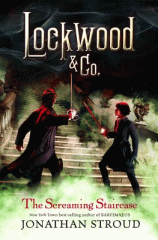 Jonathan Stroud. |
Lucy Carlyle, a talented young agent, arrives in London hoping for a notable career. Instead she finds herself joining the smallest, most ramshackle agency in the city, run by the charismatic Anthony Lockwood. When one of their cases goes horribly wrong, Lockwood & Co. have one last chance of redemption. Unfortunately this involves spending the night in one of the most haunted houses in England, and trying to escape alive.