Shared booklist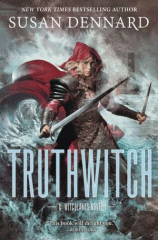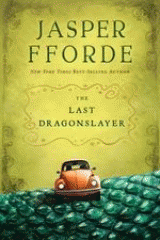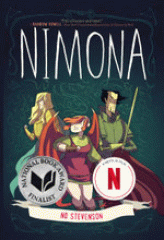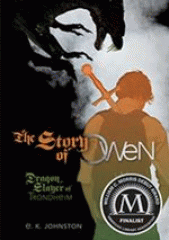 BKLYN Bookmatch: Fantastic Fiction for YA Aging Up
This list was created by a librarian with the Brooklyn Public Library for a reader. Would you like your own personalized list of reading suggestions? Visit Bklyn BookMatch here: bklynlibrary.org/bookmatch
6 items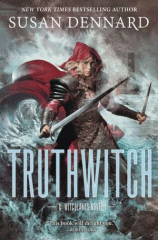 Susan Dennard. |
On a continent ruled by three empires, some are born with a 'witchery,' a magical skill that sets them apart from others. Safiya is a Truthwitch, able to discern truth from lie. Iseult is a Threadwitch, seeing the invisible ties that bind and entangle the lives around her. With the help of Prince Merik, a Windwitch the friends must fight emperors, princes, and mercenaries alike, who will stop at nothing to get their hands on a Truthwitch. Elemental powers and friends on the run for the avatar fan, but with a darker more adult tone and moral ambiguity reminiscent of Not Even Bones.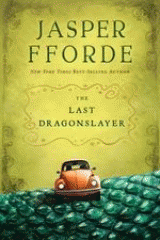 Jasper Fforde. |
Fifteen-year-old Jennifer Strange runs an agency for underemployed magicians in a world where magic is fading away, but when visions of the death of the world's last dragon begin, all signs point to Jennifer--and Big Magic. A unique mix of magic and reality with a strong lead and a good sense of humor. Artemis Fowl and Harry Potter parallels for sure.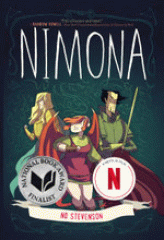 Noelle Stevenson. |
Nimona is an impulsive young shapeshifter with a knack for villainy. Lord Ballister Blackheart is a villain with a vendetta. As sidekick and supervillain, Nimona and Lord Blackheart are about to wreak some serious havoc. Their mission: prove to the kingdom that Sir Ambrosius Goldenloin and his buddies at the Institution of Law Enforcement and Heroics aren't the heroes everyone thinks they are. Fun magically infused adventure in a cartoonish graphic novel style for fans of Avatar and Artemis Fowl alike, plus strong thematic and tonal connections to Not Even Bones.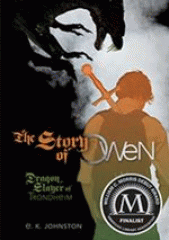 E. K. Johnston. |
In an alternate world where industrialization has caused many species of carbon-eating dragons to thrive, Owen, a slayer being trained by his famous father and aunt, and Siobahn, his bard, face a dragon infestation near their small town in Canada. Equal parts small town high school drama and fantasy adventure, based loosely on Beowulf. Surprising, inventive and beautifully written.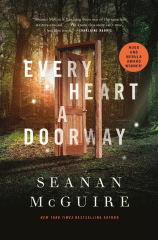 Seanan McGuire. |
Children have always disappeared from Eleanor West's Home for Wayward Children under the right conditions; slipping through the shadows under a bed or at the back of a wardrobe, tumbling down rabbit holes and into old wells, and emerging somewhere... else. But magical lands have little need for used-up miracle children. Nancy tumbled once, but now she's back. The things she's experienced... they change a person. The children under Miss West's care understand all too well. And each of them is seeking a way back to their own fantasy world. The beautifully written and instantly captivating start of an incredible series. Visitors to fantasy worlds from the magical and whimsical to the dark and terrifying come together in dull reality to seek solace in their common loss. More moral ambiguity, magic and monsters.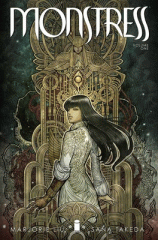 Marjorie Liu, writer ; Sana Takeda, artist ; Rus Wooton, lettering & design ; Jennifer M. Smith, editor ; Ceri Riley, editorial assistant. |
Set in an alternate world of art deco beauty and steampunk horror, Monstress tells the epic story of Maika Halfwolf, a teenage survivor of a cataclysmic war between humans and their hated enemies, the Arcanics. In the face of oppression and terrible danger, Maika is both hunter and hunted, searching for answers about her mysterious past as those who seek to use her remain just one step behind... and all the while, the monster within begins to awaken...An award-winning darker fantasy graphic novel about monsters that has strong thematic parallels to Not Even Bones.