Shared booklist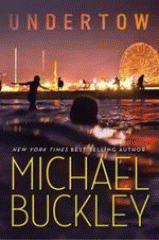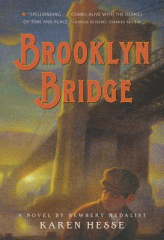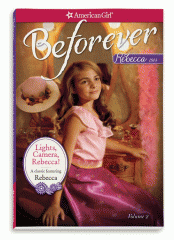 BKLYN BookMatch for Councilman Mark Treyger
Children's, middle grade, and YA books for District 47's holiday reads 2017
9 items
Cordova, Zoraida. |
After being sucked out to sea in a tidal wave, Tristan Hart returns ashore on Coney Island with no memory of what happened to him--yet he can sense the emotions of others and dreams of a terrifying silver mermaid with razor-sharp teeth.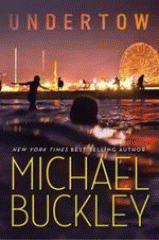 Buckley, Michael, 1969- author. |
A sixteen-year-old girl is caught in an epic clash of civilizations when a society of undersea warriors marches out of the ocean into modern-day Coney Island.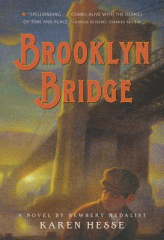 Hesse, Karen. |
In 1903 Brooklyn, fourteen-year-old Joseph Michtom's life changes for the worse when his parents, Russian immigrants, invent the teddy bear and turn their apartment into a factory, while nearby the glitter of Coney Island contrasts with the dismal lives of children dwelling under the Brooklyn Bridge.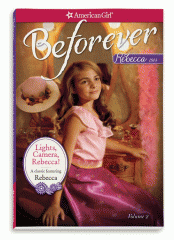 Greene, Jacqueline Dembar. |
Rebecca is thrilled to spend the day at a real movie studio, and when a super, spectacular opportunity presents itself, she is quick to volunteer. But how will this scene play out? Then, on a visit to Coney Island, Rebecca gets the chance to use her acting skills to lighten the mood in an embarrassing situation--and her climbing skills to rescue someone in a dangerous spot. But a factory tour makes Rebecca believe her skills are needed there, too. How can she help make things better--what part can she play?
Osborne, Mary Pope, author. |
On a mission for Merlin, Jack and Annie travel back in time to the Coney Island boardwalk in New York to discover a special secret held by famous illusionist Harry Houdini.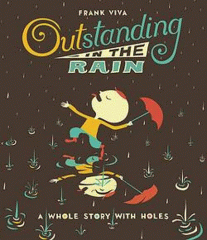 Viva, Frank, author, illustrator. |
Rhyming text tells of a boy's birthday at Coney Island, while each turn of the page reveals a new meaning for an oronym--a pair of words or phrases which sound the same but have different spellings and meanings.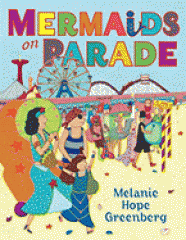 Greenberg, Melanie Hope. |
A young girl participates in Coney Island's Mermaid Parade to celebrate the opening of the ocean during the summer solstice.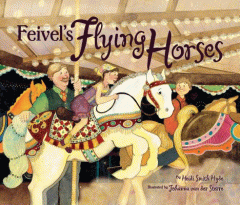 Hyde, Heidi Smith. |
A Jewish immigrant who is saving money to bring his wife and children to join him in America creates ornate horses for a carousel on Coney Island, one for each member of his family.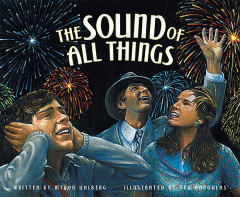 Uhlberg, Myron, author. |
A hearing boy and his deaf parents from Brooklyn enjoy the rides, food, and sights of 1930's Coney Island where the father longs to know about how everything sounds and his son tries to interpret the noisy surroundings through sign language and a wealth of new words learned from a trip to the library.
About