Shared booklist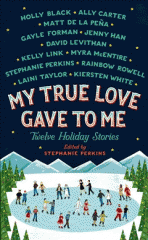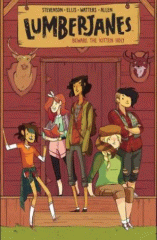 BKLYN BookMatch Teen Comic and Romance Reads
Recommendations for a teen reader who wants interesting books such as comic books or romance novels. This list was created by a librarian with the Brooklyn Public Library for a reader. Would you like your own personalized list of reading suggestions? Visit Bklyn BookMatch here: www.bklynlibrary.org/bookmatch
10 items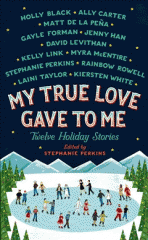 edited and with a story by Stephanie Perkins. |
Cute boys, mistletoe, counting down to the midnight kiss on New Year's Eve—there's no shortage of cozy setups for holiday romance in this captivating collection of short stories by a dozen of today's top YA authors.
Una LaMarche. |
Living on opposite sides of their Brooklyn neighborhood, strict Hasidic Devorah and fun-loving nerd Jaxon forge an unexpected connection when they become trapped in an elevator during a hurricane, after which they pursue a secret romance.
Rosamund Hodge. |
Betrothed to the demon who rules her country and trained all her life to kill him, seventeen-year-old Nyx Triskelion must now fulfill her destiny and move to the castle to be his wife.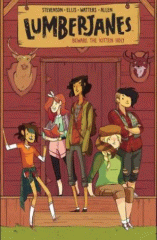 written by Noelle Stevenson & Grace Ellis ; illustrated by Brooke Allen ; colors by Maarta Laiho ; letters by Aubrey Aiese. |
Best friends Jo, April, Mal, Molly, and Ripley spend a fun summer at Lumberjane scout camp where they encounter yetis, three-eyed wolves, and giant falcons while solving a mystery that holds the fate of the world in the balance.
writer, G. Willow Wilson ; artist, Adrian Alphona. |
Kamala Khan, a girl from Jersey City who lives a conservative Muslim lifestyle with her family, suddenly acquires superhuman powers and, despite the pressures of school and home, tries to use her abilities to help her community.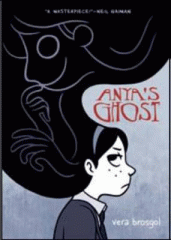 Vera Brosgol. |
Anya, embarrassed by her Russian immigrant family and self-conscious about her body, has given up on fitting in at school but falling down a well and making friends with the ghost there just may be worse.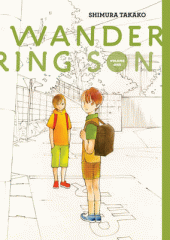 [Shimura Takako ; translation, Matt Thorn ; lettering, Paul Baresh, Ian Burns & Priscilla Miller]. |
Shuichi and Yoshino become friends in junior high school, where they tackle problems such as gender identity, love, social acceptance, and puberty.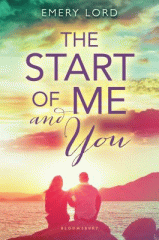 Emery Lord. |
Paige Hancock starts junior year with a list of ways to take back her life, rather than spending another year as "The Girl Whose Boyfriend Drowned," and finding out that Ryan Chase, her long-term crush, is available again might be the key.
Amie Kaufman & Meagan Spooner. |
Two star-crossed lovers must fight for survival when they crash land on a seemingly uninhabited planet.