Shared booklist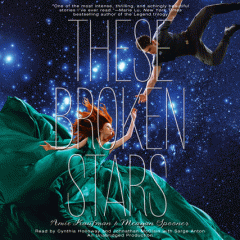 BKLYN BookMatch: YA Sci-Fi and Fantasy!
This list was created by a librarian with the Brooklyn Public Library for a reader looking for YA science fiction and fantasy. Would you like your own personalized list of reading suggestions? Visit Bklyn BookMatch here: bklynlibrary.org/bookmatch
5 items
Shah, London, author. |
At the end of the twenty-first century, the world has changed dramatically, but life continues one thousand feet below the ocean's surface. In Great Britain, sea creatures swim among the ruins of Big Ben and the Tower of London, and citizens waver between fear and hope: fear of what lurks in the abyss and hope that humanity will soon discover a way to reclaim the planet. Meanwhile, sixteen-year-old Leyla McQueen has her own problems to deal with.
Khoury, Jessica, 1990- author. |
Sixteen years ago, rebellion swept the galaxy known as the Belt of Jewels. Every member of the Leonov royal family was murdered--down to their youngest child, Princess Anya--making way for the Union government to seize power. But Stacia doesn't think much about politics. She spends her days half-wild, rambling her father's vineyard with her friends, Clio and Pol. That all changes when a Union ship appears burning through the sky, bearing the leader of the Union, the Direktor Eminent himself, who declares that Stacia's sleepy village is a den of empire loyalists. Even more shocking, the Direktor claims that Princess Anya Leonova is alive--and Stacia is the lost princess. As their home explodes into chaos, Pol smuggles Stacia to a hidden escape ship, leaving Clio in the hands of the Union. With everything she knows threading away into the stars, Stacia sets her heart on a single mission: She will find and rescue Clio, even with the whole galaxy on her trail.
Marie Rutkoski. |
Winning what you want may cost you everything you love As a general's daughter in a vast empire that revels in war and enslaves those it conquers, seventeen-year-old Kestrel has two choices: she can join the military or get married. But Kestrel has other intentions. One day, she is startled to find a kindred spirit in a young slave up for auction. Arin's eyes seem to defy everything and everyone. Following her instinct, Kestrel buys him--with unexpected consequences...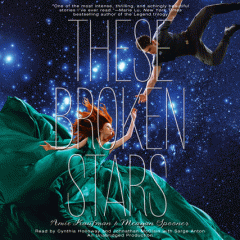 Amie Kaufman and Meagan Spooner. |
It's a night like any other on board the Icarus. Then, catastrophe strikes: the massive luxury spaceliner is yanked out of hyperspace and plummets into the nearest planet. Lilac LaRoux and Tarver Merendsen survive. And they seem to be alone. Lilac is the daughter of the richest man in the universe. Tarver comes from nothing, a young war hero who learned long ago that girls like Lilac are more trouble than they're worth...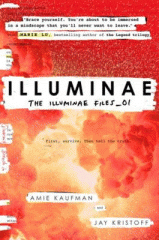 Amie Kaufman and Jay Kristoff. |
The planet Kerenza is attacked, and Kady and Ezra find themselves on a space fleet fleeing the enemy, while their ship's artificial intelligence system and a deadly plague may be the end of them all.