Shared booklist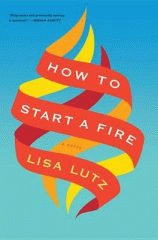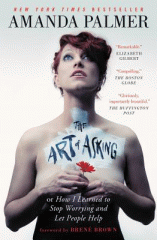 BKLYN Bookmatch: Celebrities, fiction, drama & self-help titles for an actress & comedienne
This list was created by a librarian with the Brooklyn Public Library for a reader. Would you like to your own personal list of reading suggestions? Visit Bklyn BookMatch, here: www.bklynlibrary.org/bookmatch
12 items
by Lorrie Moore. |
An anthology of ten short stories focuses on women who are on the brink of loneliness--their mothers are dying, their husbands and lovers are leaving them--and who face their disappointments with anxiety laced with ironic humor.
Meg Wolitzer. |
Forging a powerful bond in the mid-1970s that lasts throughout subsequent decades, six individuals pursue respective challenges into their midlife years, including an aspiring actress who harbors jealousy toward friends who achieve successful creative careers.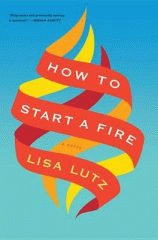 Lisa Lutz. |
A trio of former college friends reunite 20 years later to share the stories of their adventures, rivalries, secrets and losses while reevaluating the events of a single night that shaped all of them.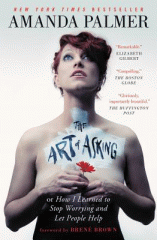 Amanda Palmer ; foreword by Brenâe Brown. |
Rock singer, crowdfunding pioneer, and TED speaker Amanda Palmer knows all about asking. Performing as a living statue in a wedding dress, she wordlessly asked thousands of passersby for their dollars. When she became a singer, songwriter, and musician, she was not afraid to ask her audience to support her as she surfed the crowd (and slept on their couches while touring). And when she left her record label to strike out on her own, she asked her fans to support her in making an album, leading to the world's most successful music Kickstarter. Even while Amanda is both celebrated and attacked for her fearlessness in asking for help, she finds that there are important things she cannot ask for -- as a musician, as a friend, and as a wife. She learns that she isn't alone in this, that so many people are afraid to ask for help, and it paralyzes their lives and relationships. In this groundbreaking book, she explores these barriers in her own life and in the lives of those around her, and discovers the emotional, philosophical, and practical aspects of the art of asking.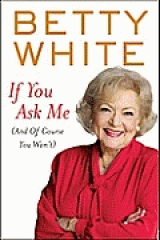 Betty White. |
A personal account by the popular actress shares stories from her decades in Hollywood while offering her lighthearted perspectives on topics ranging from sex and aging to animal welfare and television.
Judy Greer. |
The prolific actress best known for her appearances in such productions as the Oscar-winning The Descendants presents a collection of comedic essays on topics ranging from stepmotherhood to midnight shopping trips at the pharmacy.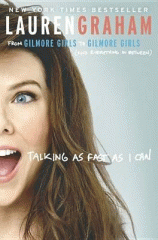 Lauren Graham. |
A collection of stories about the author's experiences on the set of "Gilmore Girls" and her decision to reprise her role for Netflix's upcoming limited-series revival also shares insights into the realities of being an actress in Hollywood and New York.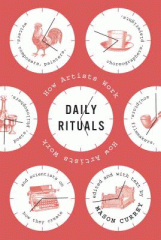 Mason Currey. |
How artists work, how they ritualize their days with the comforting (mundane) details of their lives: their daily routines, fears, dreams, naps, eating habits, and other prescribed, finely calibrated "subtle maneuvers" that help them use time, summon up willpower, exercise self-discipline and keep themselves afloat with optimism. Artists considering how they work--in letters, diaries, interviews, compiled and edited by Mason Currey.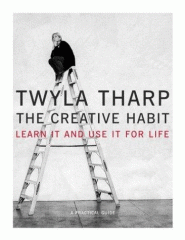 Twyla Tharp, with Mark Reiter. |
A guide to unlocking creative potential provides exercises, anecdotes, and advice for evaluating one's creative history, finding creative stimulation through activity, and making time for creative change.
by Sarah Ruhl. |
In a seemingly perfect, well-to-do Victorian home, proper gentleman and scientist Dr. Givings has innocently invented an extraordinary new device for treating "hysteria" in women (and occasionally men): the vibrator. Adjacent to the doctor's laboratory, his young and energetic wife tries to tend to their newborn daughter--and wonders exactly what is going on in the next room. When a new "hysterical" patient and her husband bring a wet nurse and their own complicated relationship into the doctor's home, Dr. and Mrs. Givings must examine the nature of their own marriage, and what it truly means to love someone.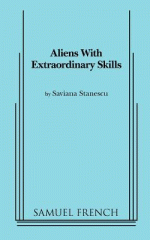 by Saviana Stanescu. |
A dark comedy, about a clown who pins her hopes on a U.S. work visa. Based on true stories of immigration.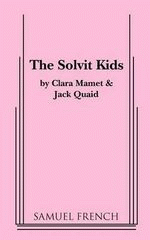 Clara Mamet & Jack Quaid. |
In The Solvit kids, Bradley Phillips and Annie Wyatt are the stars of the world-renowened 'Solvid kids' movies. A series based off the popular children's books, the author of which dies just as he is finishing the latest installment. Annie and Brad are then left with the rights to release it. However, when something goes horribly wrong, it is up to the former 'Solvit kids" to come up with a solution.