Shared booklist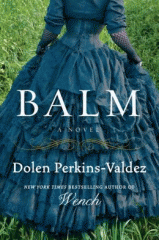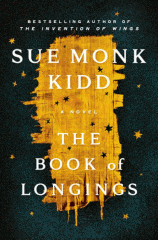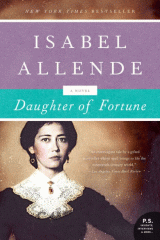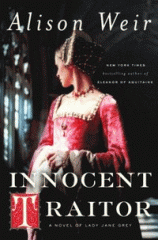 BKLYN BookMatch: Women in Historical Fiction
This list was created by a librarian with the Brooklyn Public Library for a reader who loves pre-Gilded Age historical fiction by Michelle Moran, Kate Quinn, and Lindsey Davis. Would you like your own personalized list of reading suggestions? Visit Bklyn BookMatch here: bklynlibrary.org/bookmatch
6 items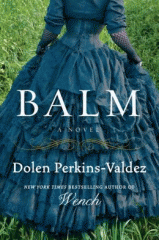 Dolen Perkins-Valdez. |
In the bitter aftermath of a terrible, bloody war, as a divided nation tries to come together once again, Madge, Sadie, and Hemp will be caught up in a desperate, unexpected battle for survival in a community desperate to lay the pain of the past to rest. Beautiful in its historical atmosphere and emotional depth, Balm is a stirring novel of love, loss, hope, and reconciliation set during one of the most critical periods in American history.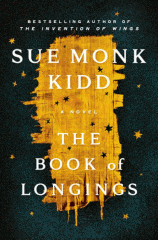 Kidd, Sue Monk, author. | eBook
Raised in a wealthy family in Sepphoris with ties to the ruler of Galilee, Ana is rebellious and ambitious, a relentless seeker with a brilliant, curious mind and a daring spirit. Defying the expectations placed on women, she engages in furtive scholarly pursuits and writes secret narratives about neglected and silenced women. When she meets the eighteen-year-old Jesus, each is drawn to and enriched by the other's spiritual and philosophical ideas. When a foray forces her to flee Nazareth for her safety shortly before Jesus's public ministry begins, she makes her way with her indomitable aunt Yaltha to Alexandria, where she eventually finds refuge and purpose in unexpected surroundings. Grounded in meticulous historical research and written with a reverential approach to Jesus's life that focuses on his humanity. The Book of Longings is an inspiring account of one woman's bold struggle to realize the passion and potential inside her, while living in a time, place, and culture devised to silence her.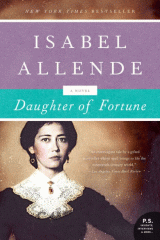 Isabel Allende ; translated from the Spanish by Margaret Sayers Peden. |
Orphaned at birth, Eliza Sommers is raised in the British colony of Valparaiso, Chile, by a well-intentioned Victorian spinster, Miss Rose, and her brother Jeremy. Just as she meets and falls in love with the highly unsuitable Joaquin Andieta, a lowly clerk who works for Jeremy, gold is discovered in the hills of northern California. By 1849, Chileans everywhere have fallen prey to feverish dreams of wealth. Joaquin takes off for San Francisco to seek his fortune and Eliza, pregnant with his child, decides to follow. So begins Isabel Allende's enchanting new novel, 'Daughter of Fortune', a sweeping portrait of an era, a story rich in character, history, violence and compassion.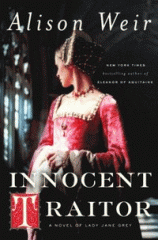 Alison Weir. |
Lady Jane Grey was born into times of extreme danger. Child of a scheming father and a ruthless mother, for whom she was merely a pawn in a dynastic power game with the highest stakes, she lived a life in thrall to political machinations and lethal religious fervour. Jane's astonishing and essentially tragic story was played out during one of the most momentous periods of English history. As a great-niece of Henry VIII, and the cousin of Edward VI, Mary I and Elizabeth I, she grew up to realize that she could never throw off the chains of her destiny. Her honesty, intelligence and strength of character carry the reader through all the vicious twists of Tudor power politics, to her nine-day reign and its unbearably poignant conclusion.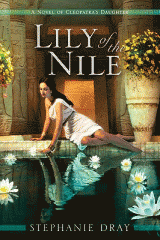 Stephanie Dray. |
To Isis worshippers, Princess Selene and her twin brother Helios embody the divine celestial pair who will bring about a Golden Age. But when Selene's parents are vanquished by Rome, her auspicious birth becomes a curse. Trapped in an empire that reviles her heritage and suspects her faith, the young messianic princess struggles for survival in a Roman court of intrigue. She can't hide the hieroglyphics that carve themselves into her hands, nor can she stop the emperor from using her powers for his own ends. Faced with a new and ruthless Caesar who is obsessed with having a Cleopatra of his very own, Selene is determined to resurrect her mother's dreams and succeed where she failed. But in a treacherous political game where the only rule is win or die, there's no telling what success will cost her...
Pataki, Allison, author. |
As the French revolution ravages the country, Desiree Clary is faced with the life-altering truth that the world she has known and loved is gone and it's fallen on her to save her family from the guillotine. A chance encounter with Napoleon Bonaparte, the ambitious and charismatic young military prodigy, provides her answer. When her beloved sister Julie marries his brother Joseph, Desiree and Napoleon's futures become irrevocably linked. But her newly laid plans with Napoleon turn to sudden heartbreak, thanks to the rising star of Parisian society, Josephine de Beauharnais. Swept to the glittering halls of the French capital, Desiree is plunged into the inner circle of the new ruling class, becoming further entangled with Napoleon, his family, and the new Empress. But her fortunes shift once again when she meets Napoleon's confidant and star general, the indomitable Jean-Baptiste Bernadotte. As the two men in Desiree's life become political rivals and military foes, the question that arises is: must she choose between the love of her new husband and the love of her nation and its Emperor?
About