Shared booklist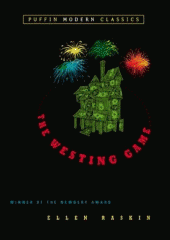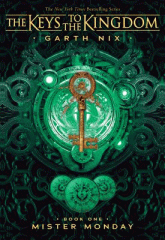 BKLYN BookMatch: Magical, Mysterious Middle Grade, a Little Bit Dark
This list was created by a librarian with the Brooklyn Public Library for a reader. Would you like your own personalized list of reading suggestions? Visit Bklyn BookMatch here: bklynlibrary.org/bookmatch
5 items
by Brandon Sanderson ; illustrations by Hayley Lazo. |
On his thirteenth birthday, foster child Alcatraz Smedry receives a bag of sand which is immediately stolen by the evil Librarians who are trying to take over the world, and Alcatraz is introduced to his grandfather and his own special talent, and told that he must use it to save civilization. Humor, adventure. Magic and Evil Librarians. What's not to like?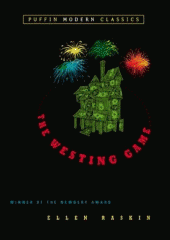 by Ellen Raskin. |
The mysterious death of an eccentric millionaire brings together an unlikely assortment of heirs who must uncover the circumstances of his death before they can claim their inheritance. This classic mystery adventure should be a hit with Mysterious Benedict Society and Series of Unfortunate Events aficionados alike, with puzzles, twists and danger to spare.
Townsend, Jessica, 1985- author. | PRINTED MATL
A cursed child destined to die on her eleventh birthday is rescued and whisked away to a secret realm called Nevermoor and given the chance to compete for a place in a prestigious organization called the Wundrous Society. My favorite Harry Potter readalike, with 3 volumes out of an ongoing series. The slightly more gothic tone may resonate with a lover of Series of Unfortunate Events as well.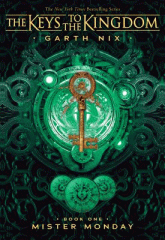 Nix, Garth | PRINTED MATL
Arthur Penhaligon is supposed to die at a young age, but is saved by a key that is shaped like the minute hand of a clock. The key causes bizarre creatures to come from another realm, bringing with them a plague. A man named Mister Monday will stop at nothing to get the key back. Arthur goes to a mysterious house that only he can see, so that he can learn the truth about himself and the key. A fantasy about a kid with an incredible destiny peppered with odd magic and references to great works of fiction, it should appeal to Harry Potter and Percy Jackson fans, while the grim tone will be appreciated by Series of Unfortunate Events lovers. First in a seven book series.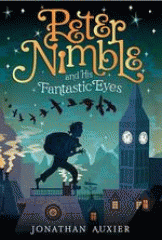 by Jonathan Auxier. |
Raised to be a thief, blind orphan Peter Nimble, age ten, steals from a mysterious stranger three pairs of magical eyes, that lead him to a hidden island where he must decide to become a hero or resume his life of crime. Magic and moral ambiguity for Harry Potter and Series of Unfortunate Events fans.