Shared booklist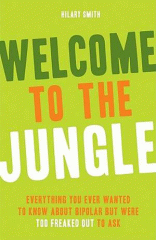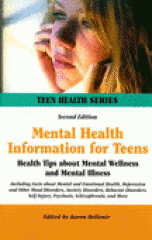 BKLYN BookMatch: Non-fiction and Fiction on Bipolar Disorder for Pre-Teens
Non-fiction and fiction titles for pre-teens interested in bipolar disorder. This list was created by a librarian with the Brooklyn Public Library for a reader. Would you like your own personalized list of reading suggestions? Visit Bklyn BookMatch here: www.bklynpubliclibrary.org/bookmatch
11 items
David J. Miklowitz. |
Recommended by both librarians and a child psychiatrist.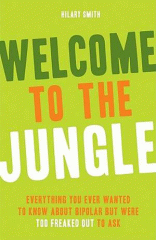 Hilary Smith. |
Aimed at an older audience, but the frank and colloquial tone will appeal to younger readers as well.
James J. Crist, Ph.D. |
On the young side for pre-teens, but could be useful for reluctant readers or children struggling with their own mental health.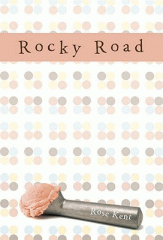 Rose Kent. |
A sweet and comparatively light story about a twelve year old girl, her deaf brother, and her bipolar mother.
Erin E. Moulton. |
"Lucy Peevey, twelve, and her best friend, Cam, are perfecting the robot that could win a competition, a scholarship, and a way out of Sunnyside Trailer Park when Lucy's mother goes off her medication and her manic-depressive disorder goes out of control."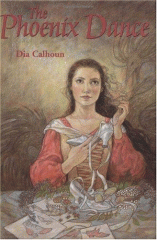 Dia Calhoun. |
A retelling of The Twelve Dancing Princesses, from the POV of their shoemaker, a young woman living with bipolar disorder.
Jacqueline Wilson. |
"Ten-year-old Dolphin is determined to stay with her family, no matter what, but when her sister goes to live with her newly-discovered father, sending their mother further into manic-depression, Dolphin's life takes a turn for the better."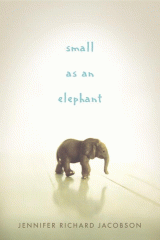 Jennifer Richard Jacobson. |
It's about an 11-year old boy whose bipolar mother has abandoned him hundreds of miles from home. It brings out his reaction to what he calls her spinning times, and the lengths he will go to protect her even if that endangers himself. There isn't a lot of interaction between the two, but we do see what life with a bipolar parent can do to a child and other family members. A colleague with a bipolar family member called it "both moving and insightful".
About