Shared booklist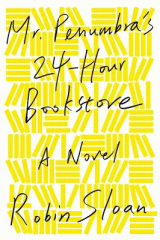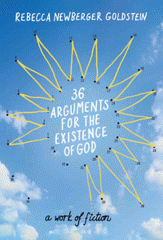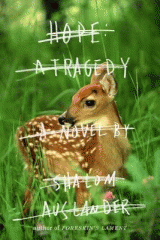 BKLYN BookMatch Tom Robbins Read-alikes
There's no one quite like Tom Robbins. But if you've run out of his books, try these.
7 items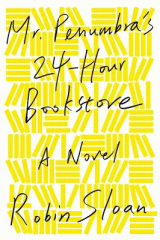 Robin Sloan. |
After a layoff during the Great Recession sidelines his tech career, Clay Jannon takes a job at the titular bookstore in San Francisco, and soon realizes that the establishment is a facade for a strange secret.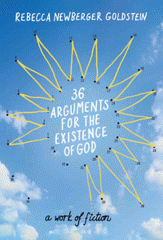 Rebecca Newberger Goldstein. |
: Elevated to celebrity by his best-selling book, psychology professor Cass Seltzer finds his relationship with a fellow theorist challenged by a former girlfriend's invitation to join her biochemistry experiment in immortality, an effort that is further complicated by his ongoing quest to understand religion.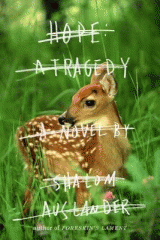 Shalom Auslander. |
Deliberately relocating his family to an unremarkable rural town in New York in the hopes of starting over, Solomon Kugel finds his efforts challenged by his depressive mother, a local arsonist and the discovery of a believed-dead historical specimen hiding his attic. Hope: A Tragedy is a hilarious and haunting examination of the burdens and abuse of history, propelled with unstoppable rhythm and filled with existential musings and mordant wit. It is a comic and compelling story of the hopeless longing to be free of those pasts that haunt our every present. A New York Times Notable Book 2012.
Julian Barnes. |
Offers an idiosyncratic, revisionist history of life on planet Earth, from a playful account of Noah by a stowaway on the Ark, to the spiritual odyssey of a American astronaut.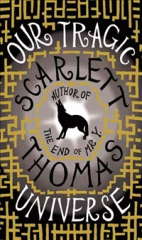 Scarlett Thomas. |
Struggling with writer's block, dwindling resources and a deadbeat boyfriend, Meg Carpenter jumps at a chance to review a pseudo-science book promising everlasting life, an assignment that exposes her to a cornucopia of New Age and fantastical rituals that distort her sense of reality.
Benjamin Hale. |
Bruno Littlemore, the world's first chimpanzee with the ability to speak, tells the story of primatologist Lydia Littlemore's efforts to educate him; his untimely outbursts, which ultimately cost Lydia her job; and the unforgettable road trip that follows.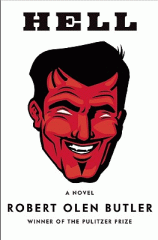 by Robert Olen Butler. |
Struggling through Sisyphean tortures in Hell where he lives with Anne Boleyn and regularly encounters late popes and presidents, news presenter Hatcher McCord learns of a possible means of escape that involves exposing Satan as a charlatan.