Shared booklist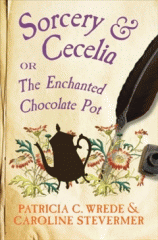 BKLYN BookMatch: Jonathan Strange and Mr. Norrell Read-a-Likes
This list was created by a librarian with the Brooklyn Public Library for a reader. Would you like your own personalized list of reading suggestions? Visit Bklyn BookMatch here: www.bklynpubliclibrary.org/bookmatch
6 items
Jonathan Stroud. |
Nathaniel, a magician's apprentice, summons up the djinni Bartimaeus and instructs him to steal the Amulet of Samarkand from the powerful magician Simon Lovelace.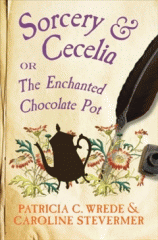 Patricia C. Wrede and Caroline Stevermer. |
In 1817 in England, two young cousins, Cecilia living in the country and Kate in London, write letters to keep each other informed of their exploits, which take a sinister turn when they find themselves confronted by evil wizards.
Kiersten White. |
An outcast since moving from her island home of Melei to the dreary country of Albion, Jessamin meets the gorgeous, enigmatic Finn who introduces her to the secret world of Albion's nobility--a world of power, money, status, and magic--but Finn has a powerful enemy who only Jessamin can stop.
Erin Morgenstern. |
Waging a fierce competition for which they have trained since childhood, circus magicians Celia and Marco unexpectedly fall in love with each other and share a fantastical romance that manifests in fateful ways.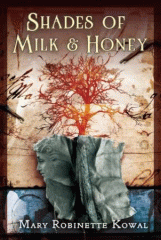 Mary Robinette Kowal. |
In a Jane Austen-inspired alternate universe, two sisters, one beautiful and the other skilled in the glamour arts, test the limits of their gifts on an unscrupulous suitor.
Lev Grossman. |
As a senior in high school Quentin Coldwater became preoccupied with a series of fantasy novels he read as a child, set in a magical land called Fillory. After graduating from college and being admitted into a highly exclusive, secret society of magic in upstate New York, he makes a stunning discovery: Fillory is real. But the land of Quentin's fantasies turns out to be much darker and more dangerous than he could have imagined for his childhood dream becomes a nightmare with a shocking truth at its heart.