Shared booklist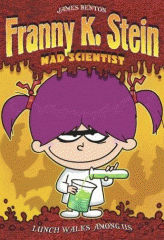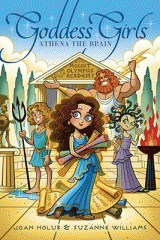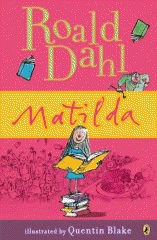 BKLYN BookMatch Schools More Interesting than Yours
13 items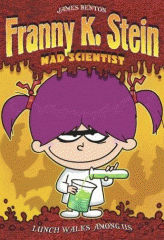 Jim Benton. |
Franny K. Stein is a mad scientist who prefers all things spooky and creepy, but when she has trouble making friends at her new school she experiments with fitting in--which works until a monster erupts from the trashcan.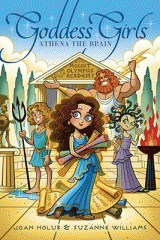 by Joan Holub and Suzanne Williams. |
Athena learns that she is a goddess when she is summoned to Mount Olympus by her father, Zeus, and she must quickly adjust to her new status, make friends with the other godboys and goddessgirls, and catch up with all the studies she missed while attending mortal school.
Louis Sachar ; illustrated by Julie Brinckloe. |
Humorous episodes from the classroom on the thirtieth floor of Wayside School, which was accidentally built sideways with one classroom on each story.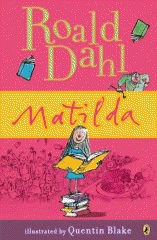 Roald Dahl ; illustrated by Quentin Blake. |
Matilda, a brilliant, sensitive little girl, uses her talents and ingenuity to seek revenge on her crooked father, lazy mother, and the terrifying Miss Trunchbull, her wicked headmistress, and save her beloved teacher, Miss Honey.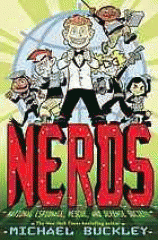 Michael Buckley ; illustrations by Ethen Beavers. |
While running a spy network from their elementary school, five unpopular misfits combine their talents and use cutting-edge gadgetry to fight evil around the world.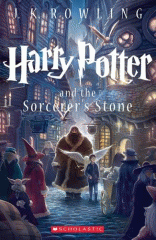 by J. K. Rowling ; [interior] illustrations by Mary Grandprââe, [cover illustration by Kazu Kibuishi]. |
Rescued from the outrageous neglect of his aunt and uncle, a young boy with a great destiny proves his worth while attending Hogwarts School for Witchcraft and Wizardry.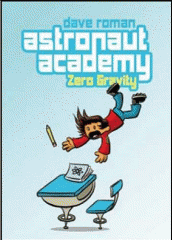 Dave Roman. |
Hakata Soy looks to make a new start at Astronaut Academy, but his past as the leader of a futuristic superhero team catches up to him when a robot doppelganger is sent to kill him.
by Gitty Daneshvari ; illustrated by James Lancett. |
Evanston, Virginia, twelve-year-olds Jonathan Murray and Shelley Brown are completely average and forgettable until they are recruited to help the League of Unexceptional Children save the Vice President of the United States, who has been kidnapped along with an important code.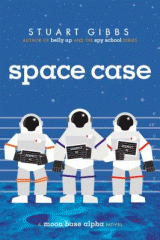 Stuart Gibbs. |
Dashiell Gibson, who lives on Moon Base Alpha, has to solve a murder of one of the moon's most prominent doctors.
Luke Pearson. |
While on an expedition to illustrate the magical creatures of the mountains around her home, Hilda spots a mountain troll. As the blue-haired explorer sits and sketches, she slowly starts to nod off. By the time she wakes up, the troll has totally disappeared and, even worse, Hilda is lost in a snowstorm.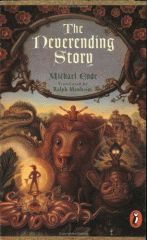 Michael Ende ; translated by Ralph Manheim ; illustrated by Roswitha Quadflieg. |
The magical tale of a lonely, solitary boy who steps through the pages of a book into a special kingdom where he learns the true measure of his courage.
Jeff Smith. |
The adventure starts when cousins Fone Bone, Phoney Bone, and Smiley Bone are run out of Boneville and later get separated and lost in the wilderness, meeting monsters and making friends as they attempt to return home.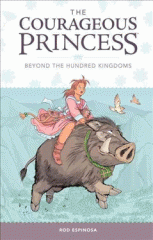 by Rod Espinosa. |
The plucky Mabelrose uses brains and bravery when she is kidnapped from her home by a greedy dragon. Rather than wait to be rescued, Mabelrose finds the courage to save herself.