Shared booklist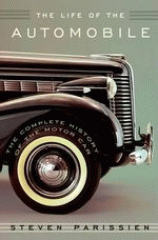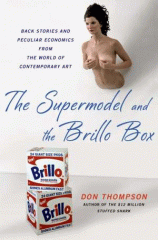 Booknotes From The Underground (May 2014)
9 items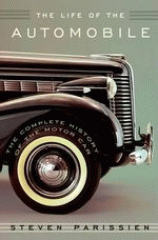 Steven Parissien. |
For the car completist, this is a soup-to-nuts (or nuts-to-bolts) history of the development of the automobile. From its start as a glorified bicycle in the 1880s to the development of alternative fuel cars of today, Parissien covers the high points (the "chrome age" in the 1950s) and the low ("the DeLorean") in this entertaining, enthusiastic history of all-things car.
Rivka Galchen. |
Following her masterful debut novel Atmospheric Disturbances (2008), Galchen returns with a set of ten stories that are at once surreal and believable. A woman wakes up having grown a third breast on her back; another develops a crush on a time-traveler who may or may not be her son from a future marriage; a third woman watches the contents of her home – chairs, utensils, lamps – get up and walk out. These are just a few of the situations that make up Galchen's eerily droll stories.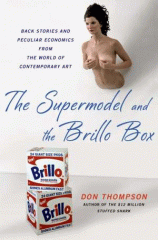 Don Thompson. |
Welcome to the Wild, Wild West of the world of art – or so economist Thompson seems to imply as he explains how art is bought and sold. In a high risk, high-cost market, what makes a piece of art worth millions instead of thousands? "In thinking of prices, remember that the operative part of the word contemporary is 'temporary.' " A fascinating look at how the art market mirrors (sometimes in a funhouse way) the financial world.
Kseniya Melnik. |
A debut collection of nine inter-linked stories all set in Magadan, a remote Russian port city. The stories are set in different decades and involve different protagonists – former Gulag prisoners, witches, KGB officers, and mothers – yet they all reflect the isolation and dire poverty of Russia's Far East. Melnik beautifully captures this stark, forbidding world.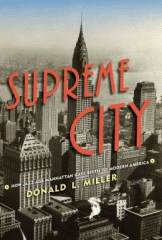 Donald L. Miller. |
How fast did Manhattan grow in the 1920s? Well, during that period, a new building was constructed in New York (on average) every hour. Historian Miller vividly conveys that hustle and bustle which created the city that defined modernity in the 20th century. Charles Lindbergh, Babe Ruth, Jimmy Walker, Helena Rubenstein, Duke Ellington, Flo Ziegfeld, and Elizabeth Arden are just a few of the people that are profiled in this paean to the birth of the New York City that we know today.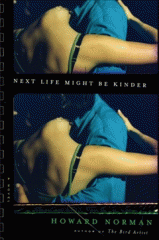 Howard Norman. |
Twice nominated for the National Book Award, Norman returns with a novel about a brief, intense marriage that ends in the wife's murder. In his grief, widower Sam Lattimore begins seeing, and talking to, his wife on the beach every night. However, after he sells the movie rights to her shocking murder story, things begin to unravel very quickly.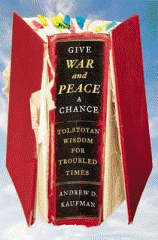 Andrew D. Kaufman. |
Do you see that exceptionally thick book sitting on your bookshelf – the one you bought years ago when you were determined to read all the great books? Yes, I'm talking about War and Peace. What happened? Was the thought of devoting a whole month to just one book too daunting? Well, Andrew Kaufman has written an appreciation of Tolstoy's masterpiece that may spur you to finally tackle it. In 12 thematic chapters ("Happiness," "Death," "Truth," etc.), the author shows us that the book is "about people trying to find their footing in a ruptured world" – and thus, relevant to our own "messy" lives.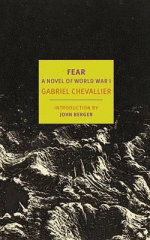 Gabriel Chevallier ; translation from the French by Malcolm Imrie ; introduction by John Berger. |
The centennial of World War I has been the impetus for a spate of books about the subject. Chevallier's controversial novel was first published in 1930 and only now in the U.S. Essentially plotless , the book still brilliantly captures the bleak horror – and abject fear – felt by a typical infantryman. A bleak meditation on one man's experience of war that is also profoundly, even poetically, beautiful.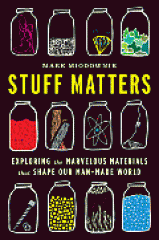 Mark Miodownik. |
Beginning with a photo of himself drinking a cup of tea on a London rooftop, Miodownik (who is the director of the wonderfully named "Institute of Making" at University College London) proceeds to examine ten objects in the photo and, with humor and insight, tell us why we should care about the physical properties of steel, concrete, chocolate (which by the way, he considers to be "one of our greatest engineering creations"), glass and several other materials. Miodownik is a gifted storyteller who makes complex science sound as fascinating as it actually is. The author is clearly a fan of both pro wrestling and Andre The Giant as his lovingly rendered (yet unsentimental) graphic biography will attest. Mixing myth and fact (much like a dime-store western), Brown tells Andre Rousimoff's story with the help of recollections of his friends and contemporaries. A man of immense size (and an appetite for food, drink and sex to match), Andre the Giant – despite being ridiculed and not taken seriously – was also, according to Hulk Hogan "a gracious person with a kind heart."